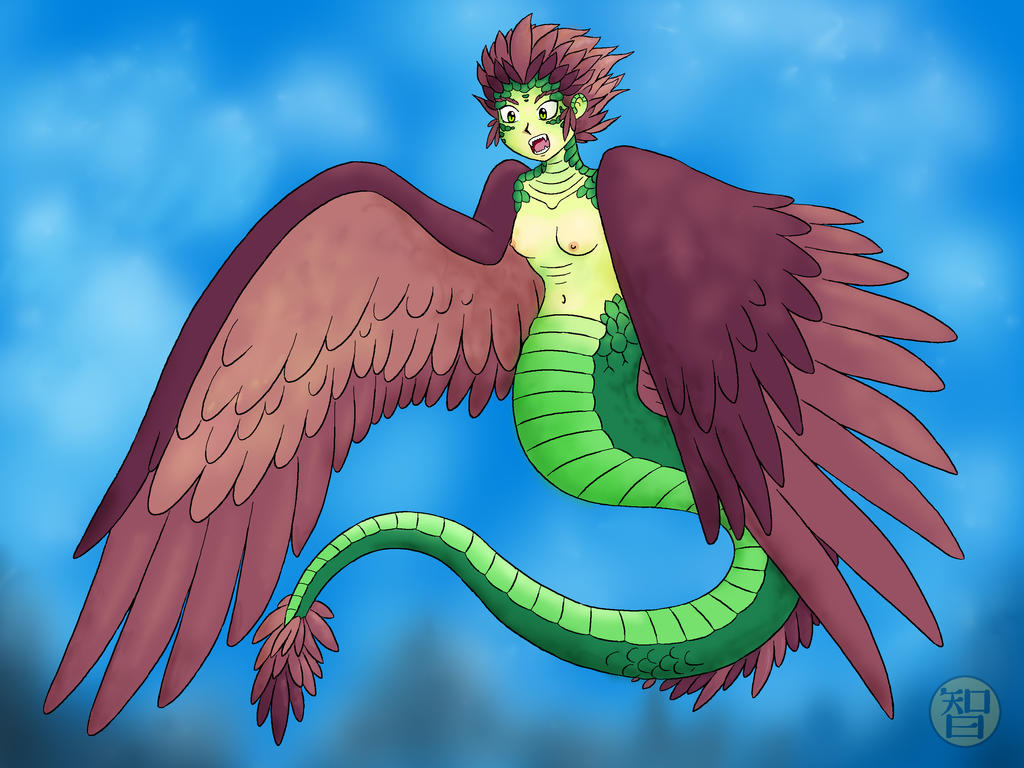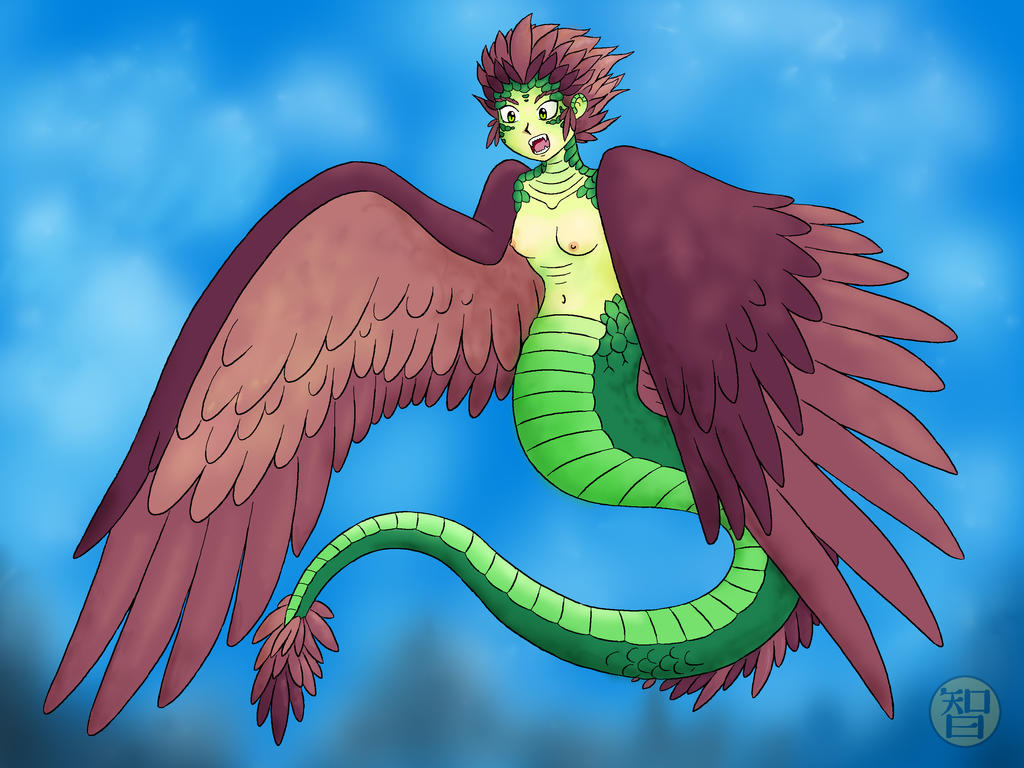 Watch
It's a harpent you guys
except this time a quetzalcoatl crossed with a human, rather than a harpy with a snake or naga or summat. I suppose her skin's kind of light for being around quetzalcoatls but traveling exists.
this was a request actually, but that was a long time ago. That's why she has a lot more stray scales than i would otherwise use, but that just happens sometimes. it's like mermaids having arm fins sometimes.