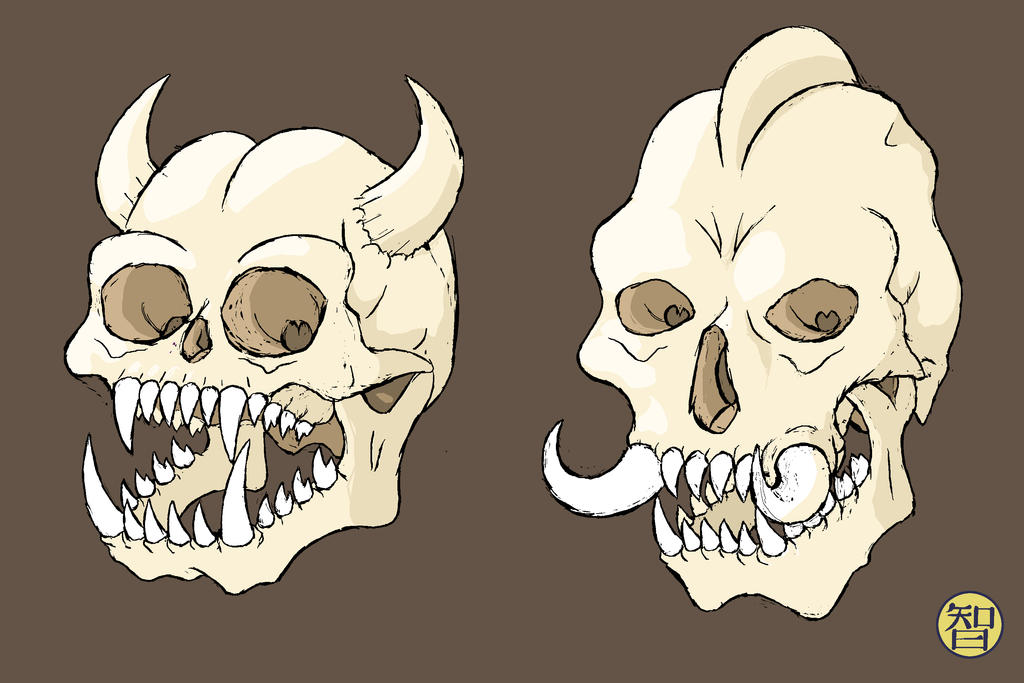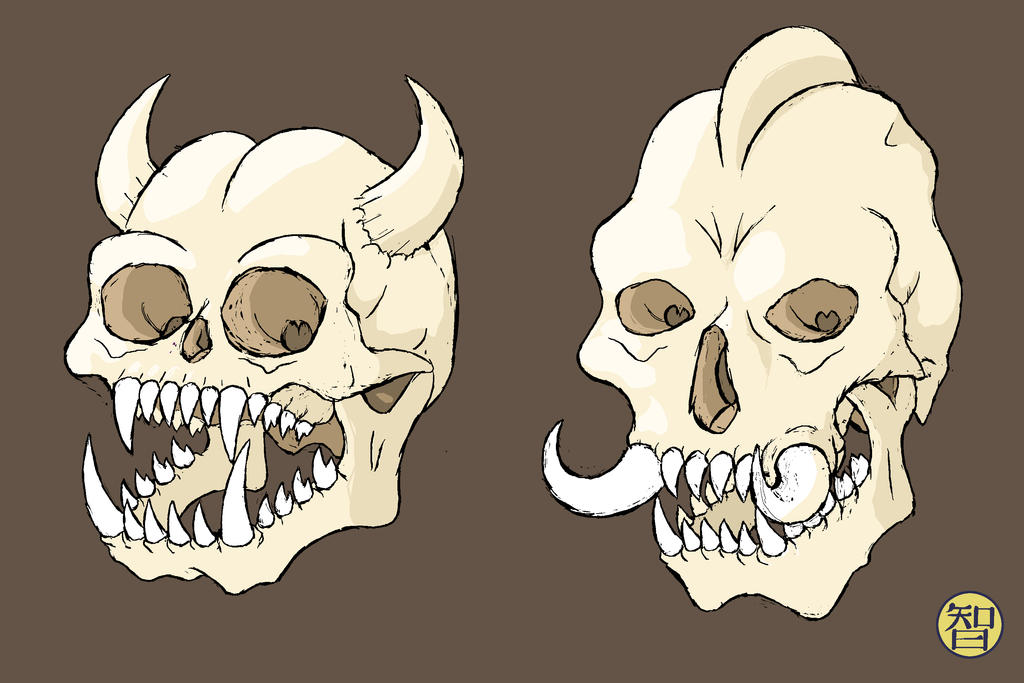 Watch
I've had this as a sketch for freakin' ever..
Comparative anatomy time with humanity's least favorite relatives.
Interesting notes to point out:
-Goblins have freakin' big eyes to see in the dark, whereas Trolls just have tiny eyes and crappy vision in general
-Goblins have a tiny wee nose to avoid injury, Trolls have big giant tall noses to help with tracking by scent
-Trolls have a sagittal crest while Goblins have a unique sagittal cleft. Occipital crests are pronounced in both cases but not really visible here (that means that bony ridge on the back)
-Trolls have the same basic dentition as humans but Goblins have one fewer carnassial per quadrant (i ran out of space)
-Goblins have horns. Isn't that weird?

What do you think the shape of a Troblin skull would be like?
Reply

oh dang! Well, I did draw some trollblins in my comic once. Weirdly they ended up looking kinda more human than either parent.
Reply

Reply

Personally, I think that a troll skull would be a lot more apelike, maybe with the tusks on the lower jaw. The goblin skull, however, is really cool!
Reply

Hmm putting troll eyes closer together would actually work pretty nicely. I may start doing that. fits their look.
Reply

Sweet! Also, it would be a bit more practical if the tusks were on the lower jaw, like a boar's: that way, the troll's jaws pack a pair of saber teeth.
Reply

boar tusks are on the top jaw, boar FANGS are on the bottom jaw. The two rub together and sharpen each other. You're right though, on a flat humanoid face tusks arent very useful because it's not exactly going to be smashing its face into anyone. Not with a big-ass troll nose.
Reply

Reply