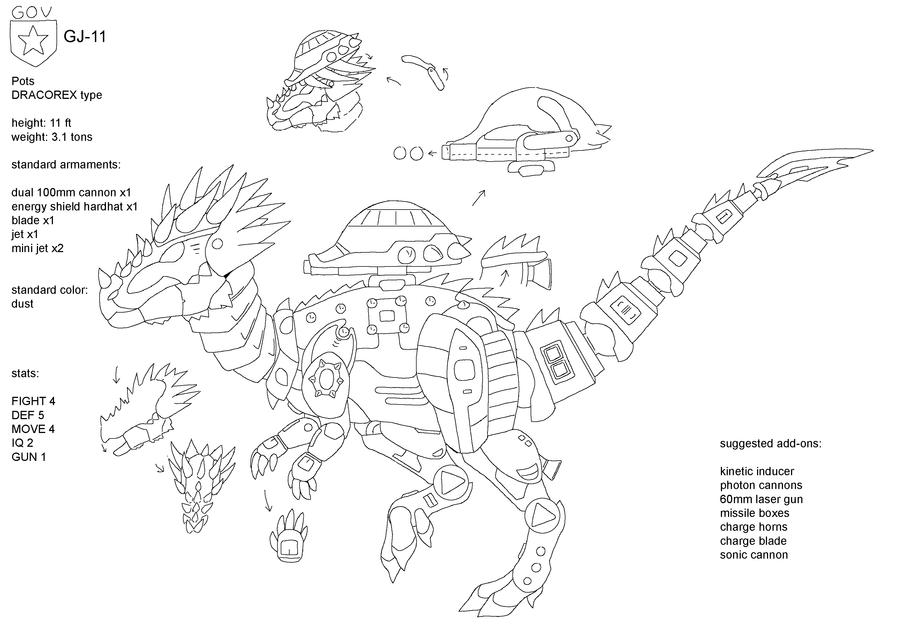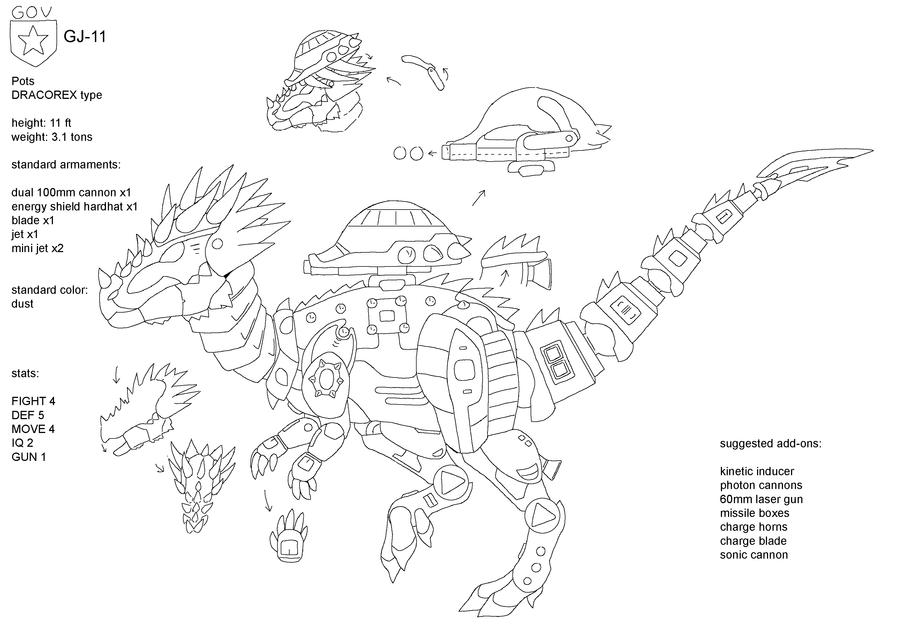 Watch
That Little Jack Horner fellow was saying a dracorex might be a juvenile pachycephalosaur. I personally think it's more likely a stressed out pachy that still has to prove himself, and thus needs a head more suitable for butting.
But it occurred to me that I have another two-in-one here! The head-dome isn't for butting, it generates an energy shield! On the back it just protects the body.. but flipped onto the head (those side horns fold down, see) it can RAM INTO YOU with the shield.

That neck design was tough, and the tail was almost as tough.. but you can see how they make a cool shape, but can still move into a perfectly straight line! (I considered building a pile banker into its spine, but nahhh)

Loved the design of the tail. And the dome shield that attaches to the head.
Reply

God, I missed seeing these things. Love the way the neck turned out, especially.
Reply

you can totally see how it could be in a neat bend, but also straighten out, and absorb shock, right?

it'd just be a hell of a thing to have on a small figure or model... @_@
Reply