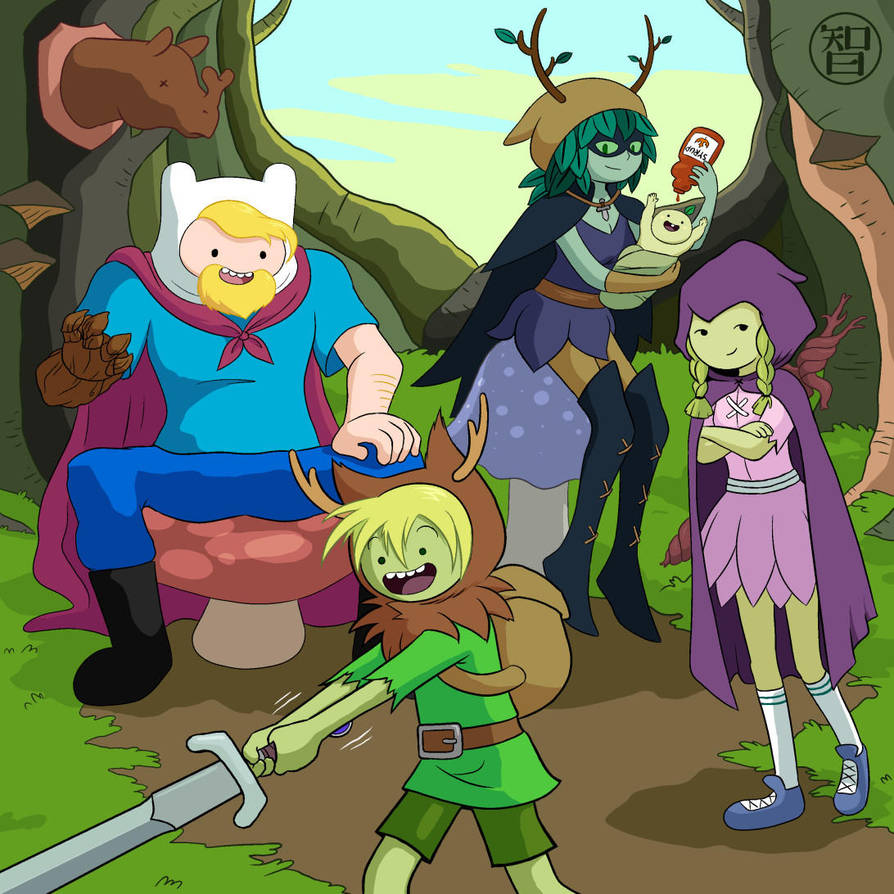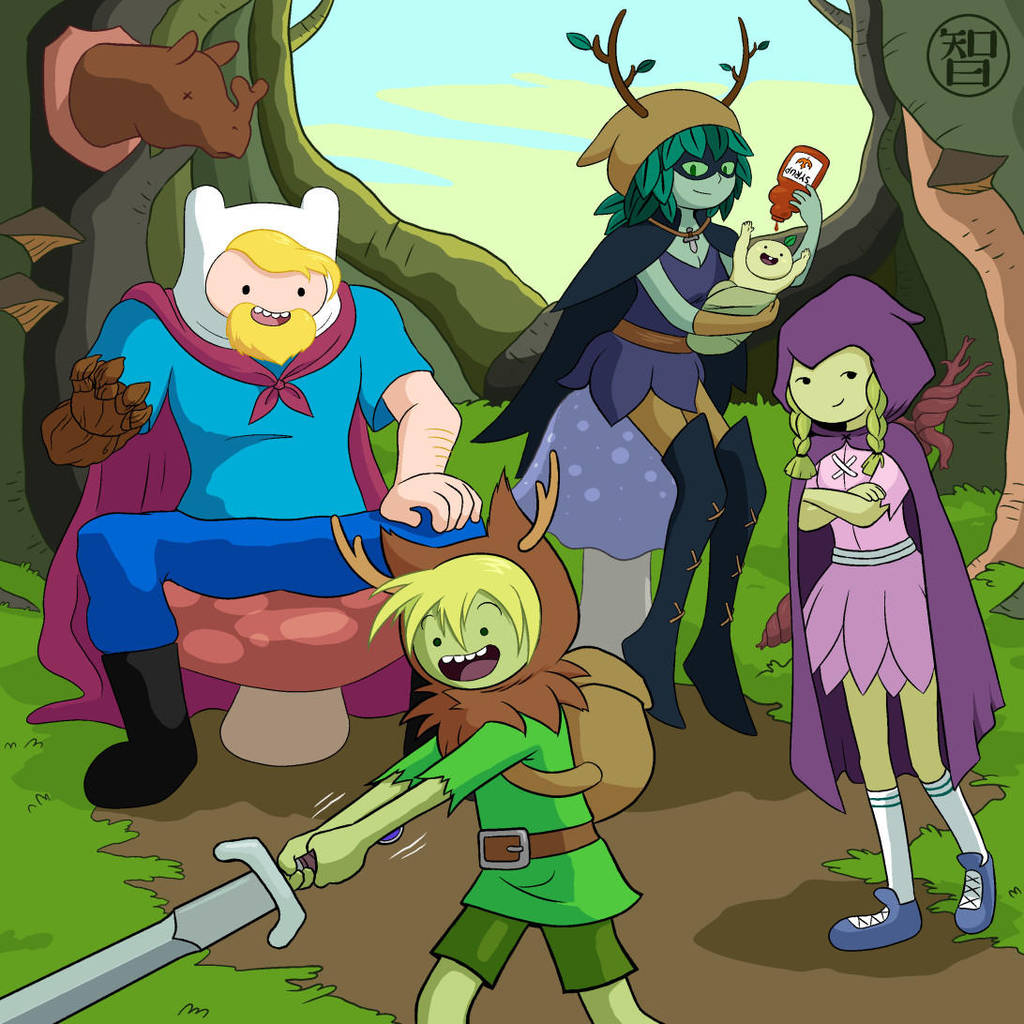 Watch
So the Adventure Time drawthreads had a little revival, and this is the first request.
Most of the fun was in designing the kids.
The firstborn is Minerva, Finn calls her Minnie but she insists her name is
~Nightshade~ which she writes in notebooks with the tildes and everything. He gave her the old root sword since that's pretty appropriate for this family. Huntress Wizard made her a sheath for it and it just sticks to her back because plant magic.
The lad is named Fern of course. He gets the steel sword even if he can't do a great job yet of lifting it. Idolizes his dad (Minnie thinks he's cool too but she'd never tell him)
The babbu there is Artemis. Huntress Wizard read that you're supposed to bottle-feed human babies, so... yeah. Unlike Minnie, whom she definitely attempted to feed whole chicken legs to when she was a baby.