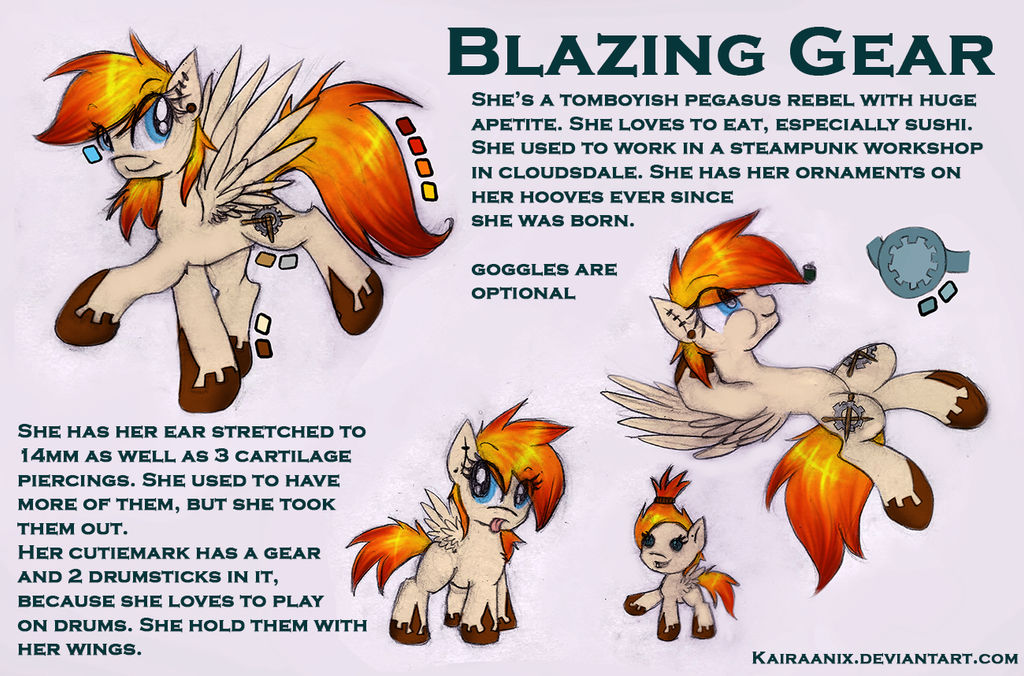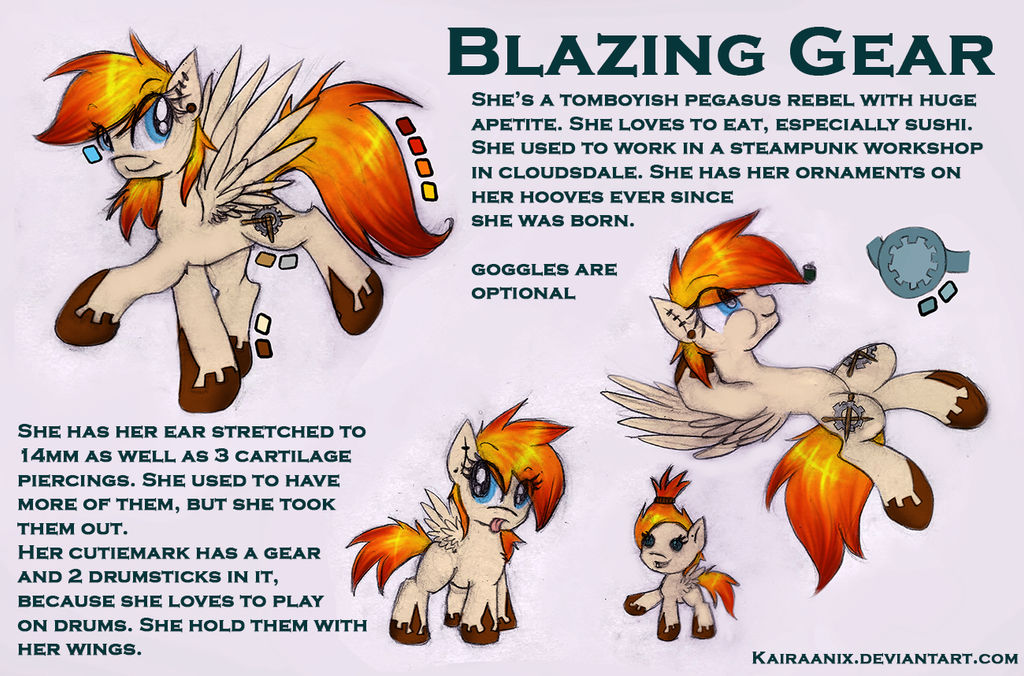 Watch
Okay, so here's the updated one. I wanted to change some things on her. I gave up on her armour. Instead, I put some new details, so you can see the difference. Still, I like when she has 4 stripes of hair on her mane, tails isn't defined that much, more of a Rainbow Dashie look.
I really like her filly form, Blazing is silly most of the time. For your information: yes, she has a sushi piece on her hair. She also is the messy one.
About the tunnels/plugs/whatever you want to call it: she ask Coffee Bean to help her with stretching, because she is an unicorn and she ia a bit more gentle than Blaze. Only in this situation. Most of the time, Coffee is an unpatient perv.
If you have any questions about her details or such, please leave me a comment or ask her on her tumblr:
askblazinggear.tumblr.com/
Here she is in her plushie form:
And yeah, Coffee is still a perv.