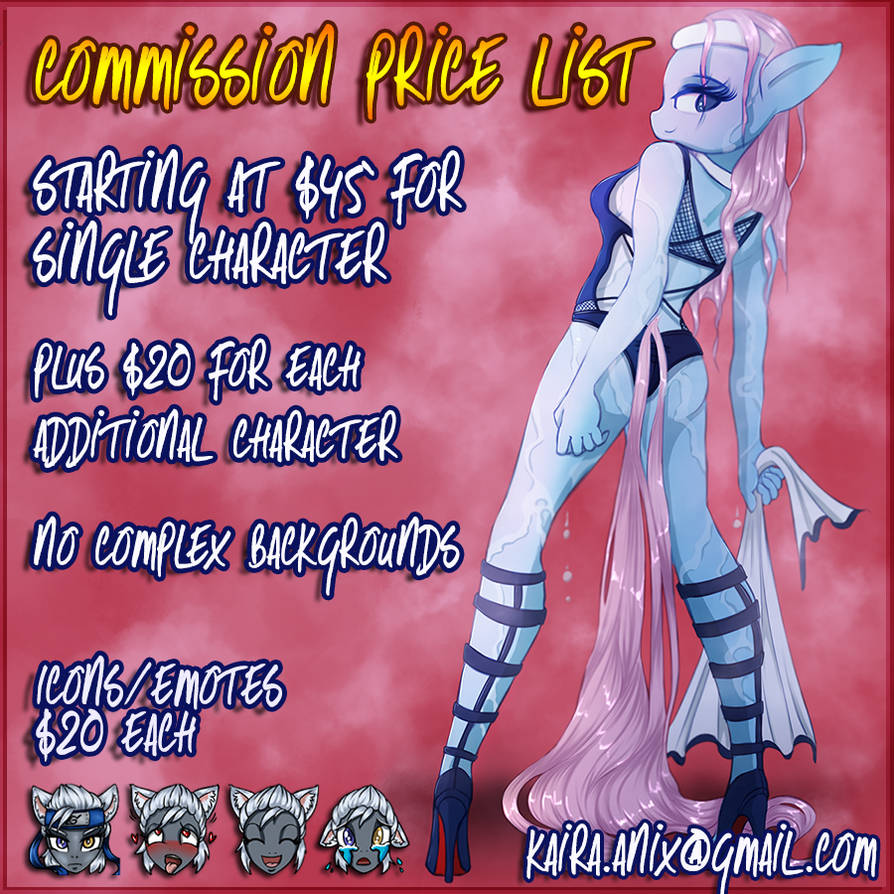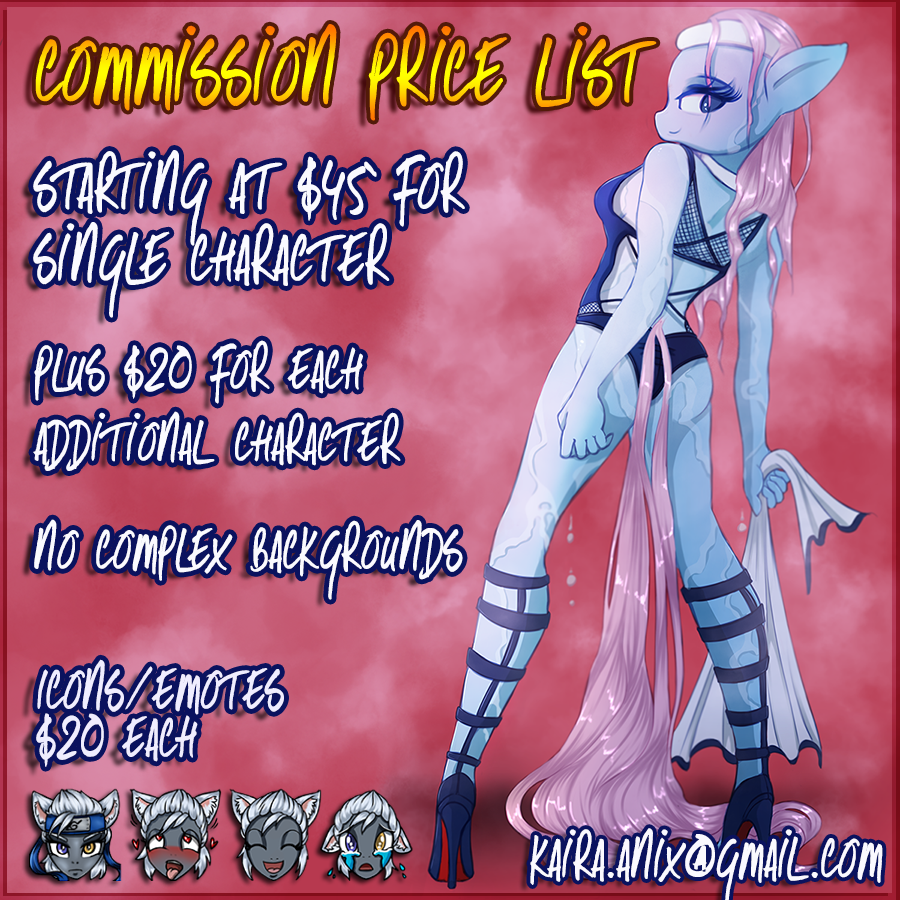 Watch
Reason I decided not do do backgrounds anymore is because I always felt like I am forcing myself to do it instead of enjoying the fact I got a commission.
It was taking me way too much time and stress and I think it is not what drawing should be about.
I definitely want to focus on character designs, poses and overall improvement instead of doing something that may block me for another several months.
NSFW is totally acceptable, I
will not
draw some fetishes though.
If you want to make me happy here is what I enjoy drawing the most:

- anthro in many shapes and sizes (I stick to female or androgynous designs);
- ponies (PUNI PUNI PUNI PUNI)
- imaginary beasts (usually something I can work off of my head)
- shirt designs (I made couple of them in the past)
- icons and emotes
Feel free to message me either on DeviantART or my e-mail which is down in the corner of the list!
Love you all!