Sharon den Adel


Hello, welcome to my page
My name is Megan Schellekens
Hey hey, welcome to my dA page, take a look, maybe you'll like it.

My besties and family

Hurt them... and Ill chase your nasty butt... ;/

~ My spiritual connection and bestie number 1#! My big brother

~ My spiritual guardian and also brother too

~ A close RL friend and brother to me! He is a smart wise man!

~ My little sister, and bestie too

Don't you fucking dare to bully her > : (





Born in the Netherlands and 25% Belgium!
Born on 4 May 1991
Lesbian
Single
I love anime, nature and animals, dragons, gaming, good movies and nice times, art and drawing, oldschool stuff, family, friends, my cat pet
Fan of Classic music with harps and such and a fan of Lindsey Stirling, Within Temptation , Arch Enemy, Metallica and oldschool music too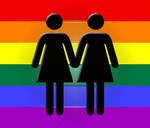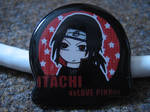 I have, read below
FB only chat ask for number first
FetLife ''ASK for that first, I only let allow women and close friends''
WApp Ask for number first Only Dutch people
Email Yahoo and also an GMail account
Pinterest, but Im rarely on that one, need to update it sooner or later
My other dA account, look below link





Want something from In art-way? Go to my FA account, but first about that, ASK it first in an private note

There is all the Info you'll need what
I do
and
don't do

Pers Quote made by me; Love is stronger then fucking Darkness