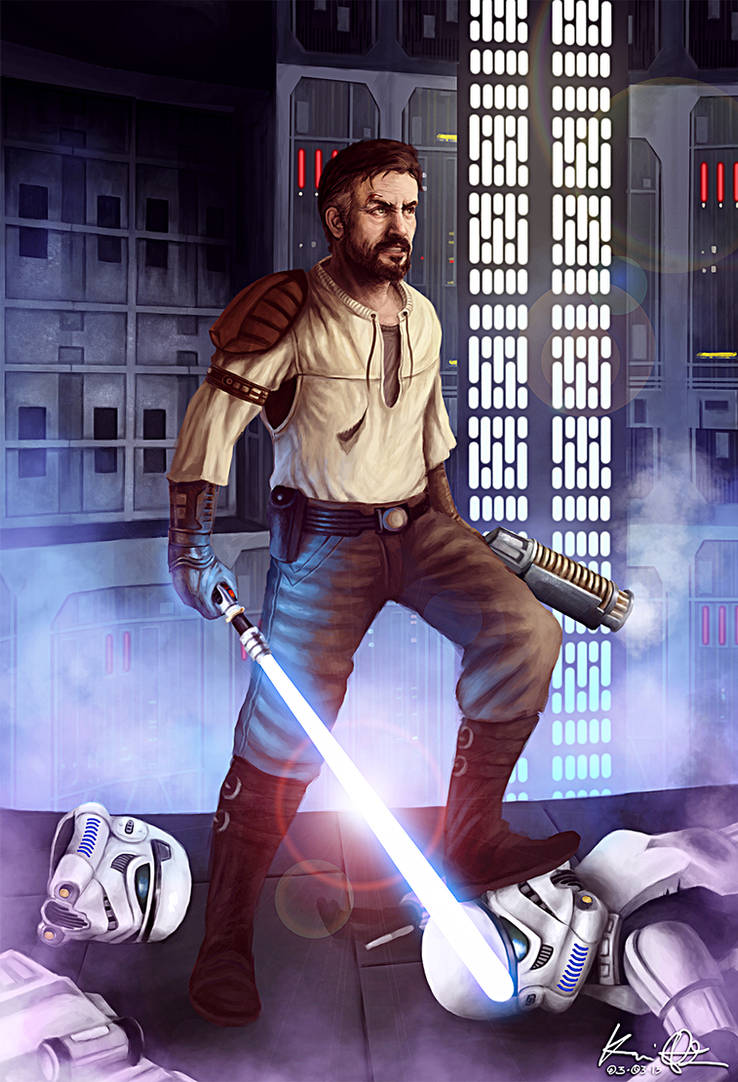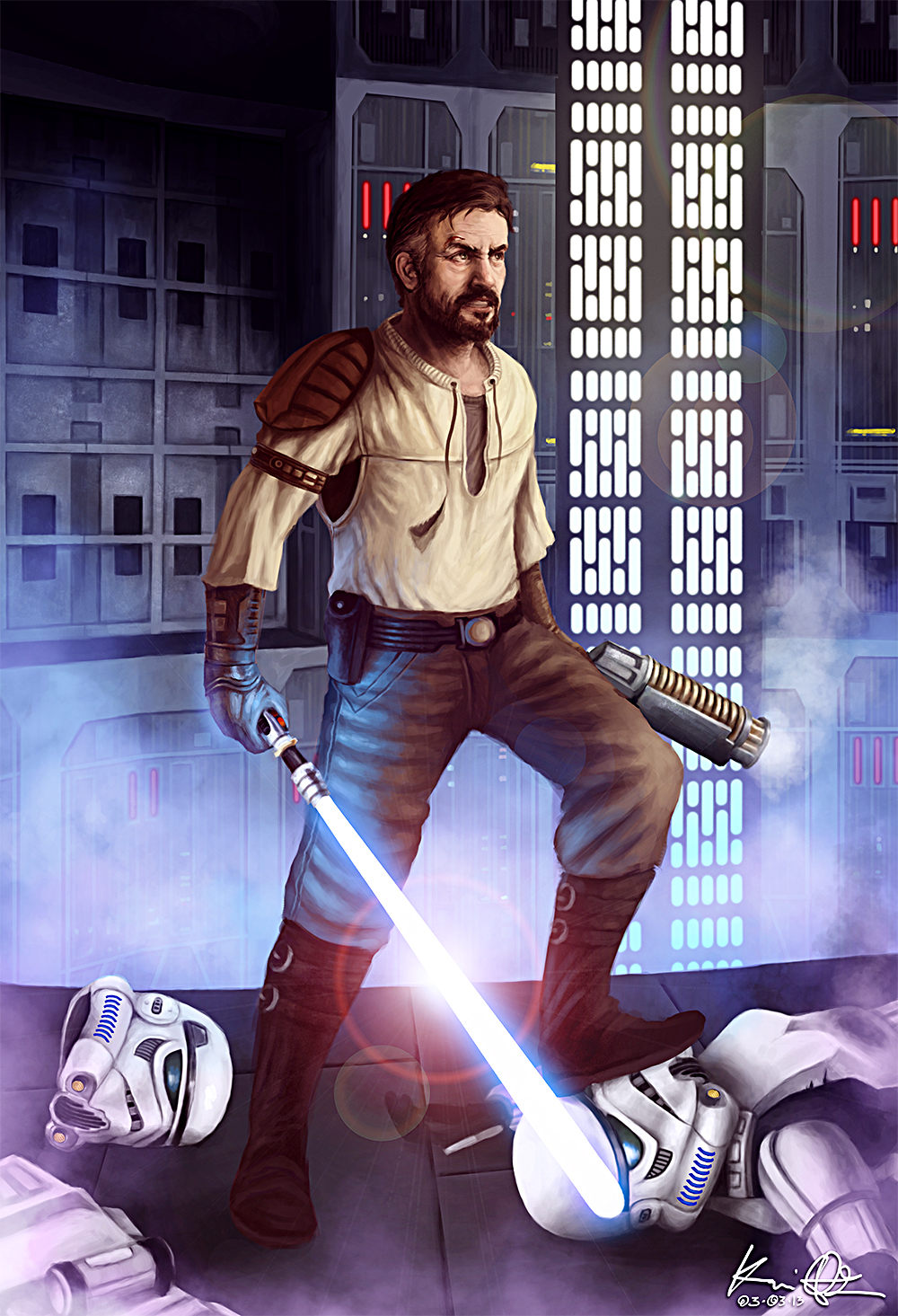 Watch
Whew! Finally finished this:
[link]
I had to backtrack multiple times and change the pose to make it more dynamic.
Anyway, this is Kyle Katarn, the hero in the Star Wars - Jedi Knight video game series. Oh man, I loved these games. They were the best things Lucas Arts did (besides the old adventure games, of course).