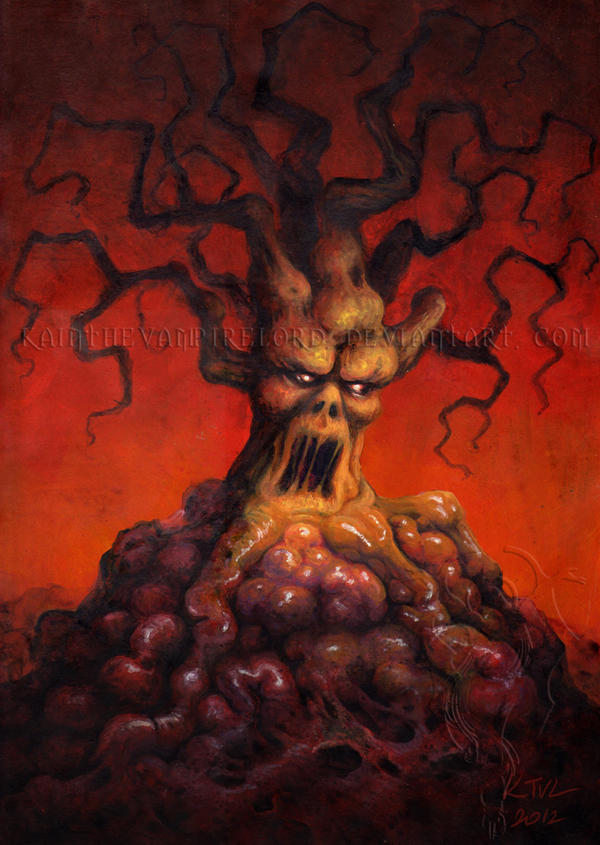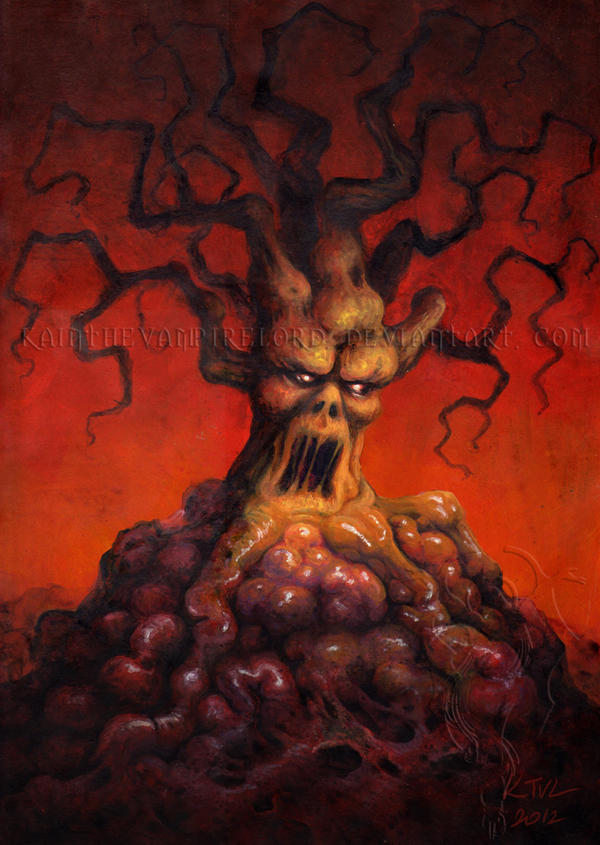 Watch
Acrylics on cardboard, about A3 size
A sort of random image in that meaning I didn't worked a lot with designing it, just let the painting shape itself. Weird, but this tree got inspired mostly by the Old Forest in Fellowship of the Ring where trees moved when nobody seen and stalked the careless wanderers, and thought to depict a human-eating tree as something far more evil and surreal.
I'll change it for a better quality image as soon as I can, photos are a grainy monochrome horridness when they're taken in cloudy weather, this post is a scan, and can't help about the reflecting paint


You are NOT permitted to copy, trace, alter, repost, or remake this work!