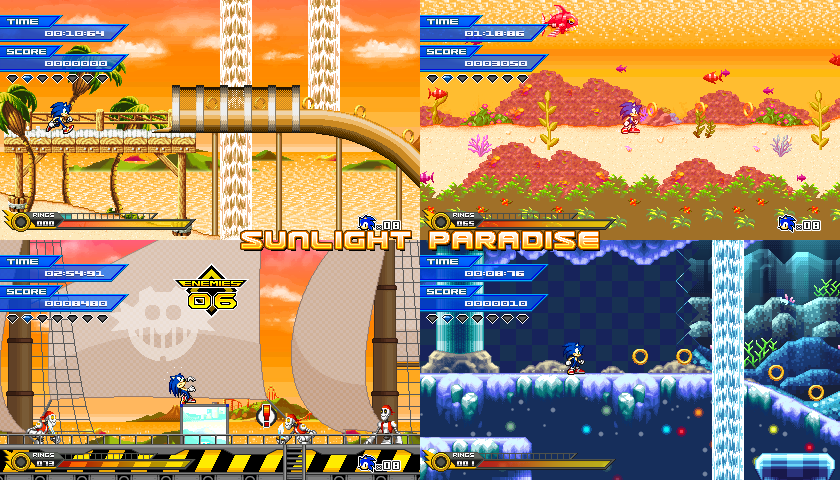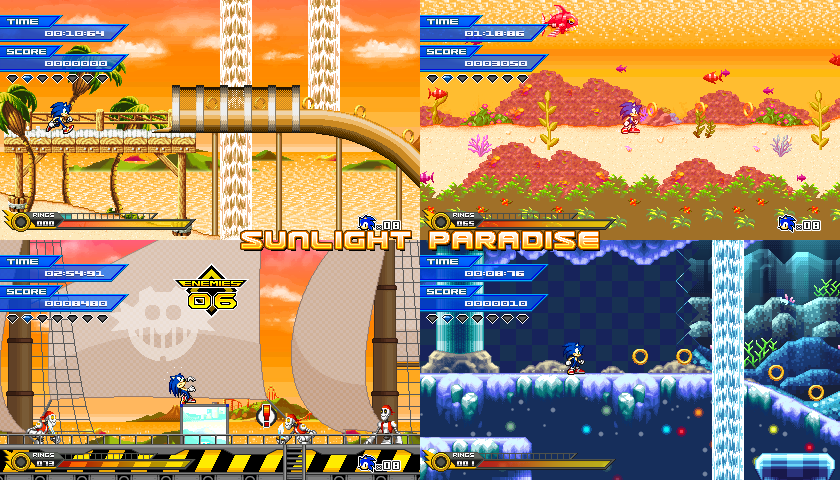 Watch
This is undoubtedly the most frustrating stage to design. But the pain is worth it.
Sunlight Paradise is the stage that comes right after Nightlite Paradise.
The interesting difference between the two names is that one defines "paradise" as happiness out of entertainment and adventure and the other defines it as happiness out of wealth.

Anyway the entire concept of this stage is complete and I am close to finishing the first act. I started the second act as well but not too much has been worked on.
Basically Sunlight Paradise is a stage taking place at a beach during a sunset. At this location you'll find robot pirates storming the beaches with large ships hunting for treasure. Throughout the stage you'll sometimes find yourself battling the pirates on-board the ships(as shown in the bottom-left image). Afterwards you'll reach the secret cave loaded with treasure. Most of the robot pirates will be found inside transporting the goods through pipe systems.

A video of the entire stage (hopefully including the boss) will be made once it's done. It'll be a while so I can't post a date it'll be up.