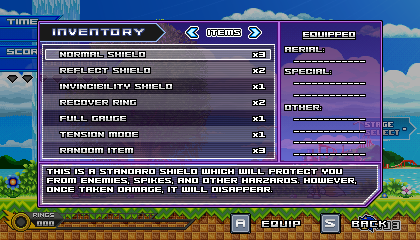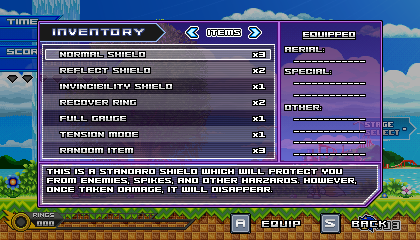 Watch
This is something I put off a few times, considering I haven't the slightest idea how this item/skill system is going to work >.>
While I was able to finish it, there's still a good chance I will be changing something up in this design before I go ahead and program it in. Changing a design while you already have it programmed just creates an extra annoying amount of work ._______.""

By the way, the items shown here are not official.