Figure I'll do an off-shoot of the "Artist Showcase" journal entries, but rather put emphasis on various commissions I've paid other artists for over the years. And for the first batch of commissions to be showcased are probably among my personal favorites:
LucasCGabetArts
's BAKAN.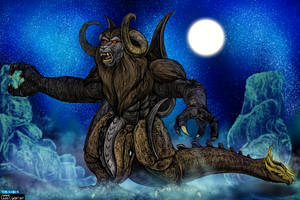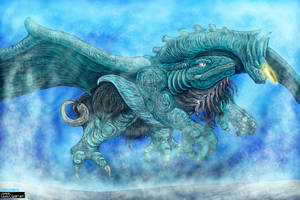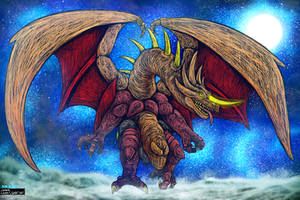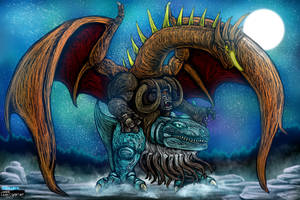 I remember obsessively staring at the 3D render made by
Digiwip
for Toho Kingdom and wanting to commission art for this guy, just to give him more love (that, and to make people more aware of the Bakan name). Very much loved the concept for the acrobatic transitions for Digiwip's interpretation (loosely based on the
Godzilla Resurrection Committee
design, which I personally consider the 1980 version), but I wanted to put more emphasis on the 1984's morphing/regeneration quality.

After that, with some extra notes attached, I let Luke work his magic; and I'm really happy with how all four of them turned out.