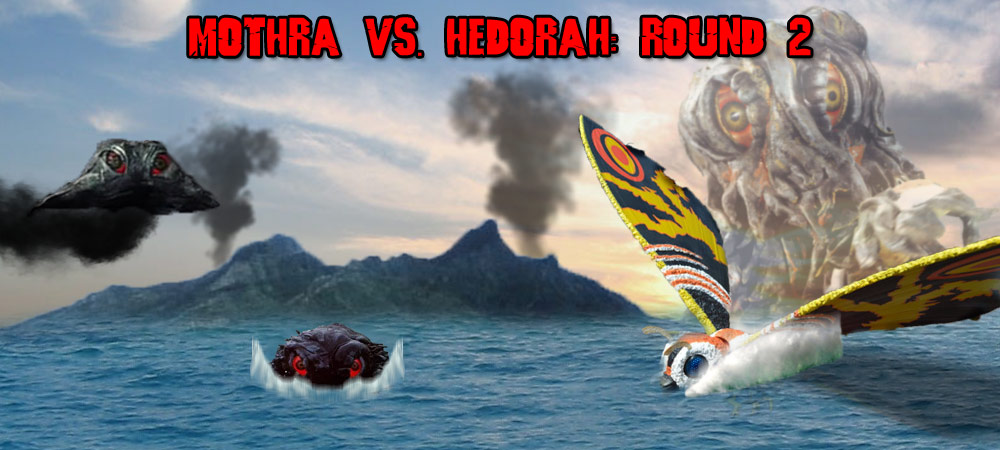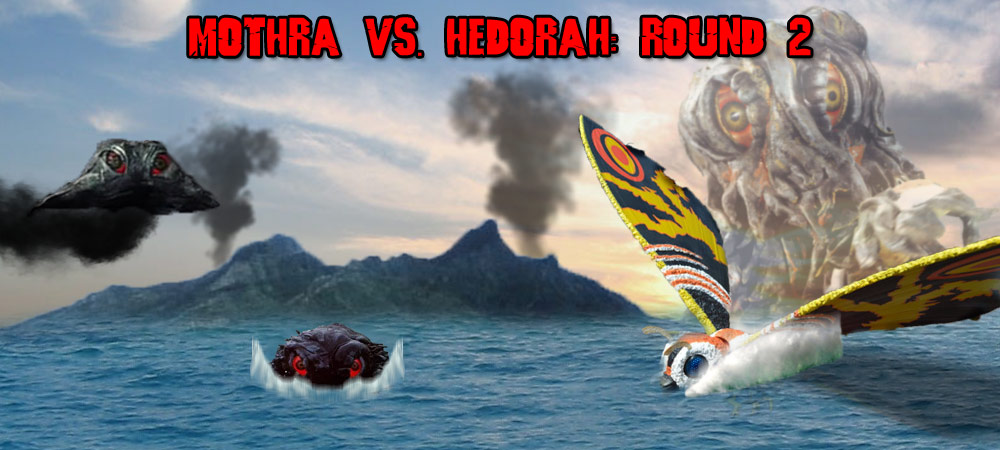 Watch
For whatever reason (as of when this is posted) the site says that it's Mothra vs. Hedorah... Despite the fact that it clearly says "Round 2" on it. Yes, this is a second bout with these two; AND it's a sequel! I'll try and get that corrected in the near-future.
With that said, I believe this is the second Round 2 in the KWC library (the first being Match 132: Gabara vs. Megalon - Round 2), but this is the first Round 2 that has continuity ties with the original Round 1.
Match was written by Harley Jameson, while I merely provided the banner. Read it when you can--and it's previous installment, at that.

www.tohokingdom.com/kwc/match_…