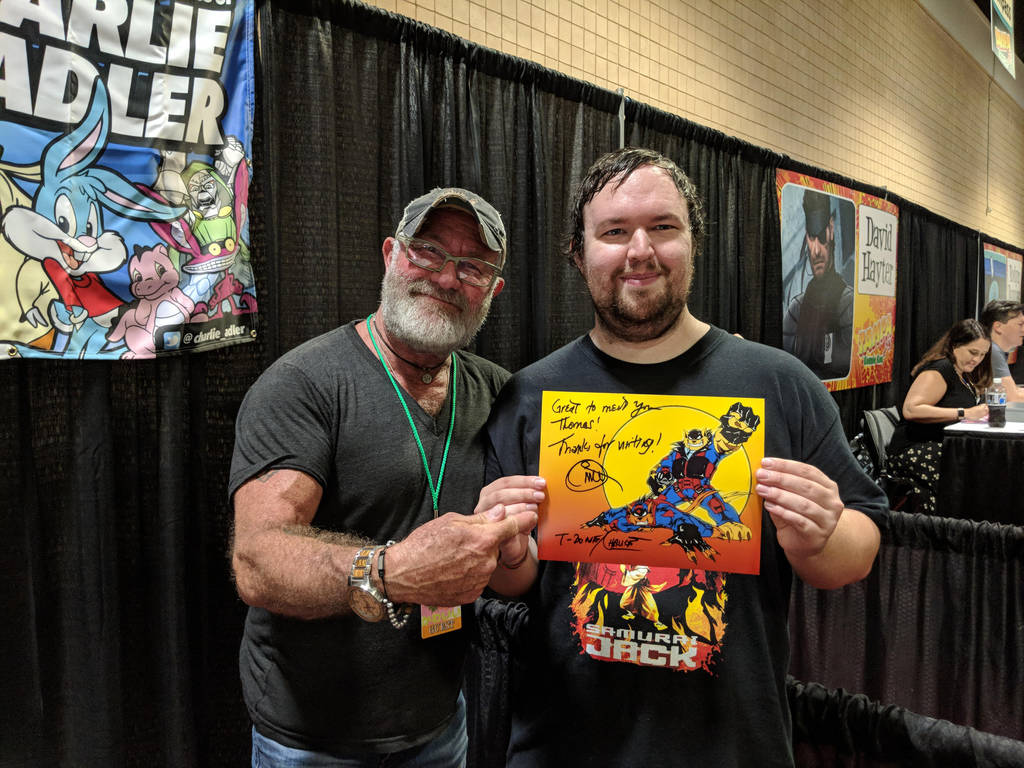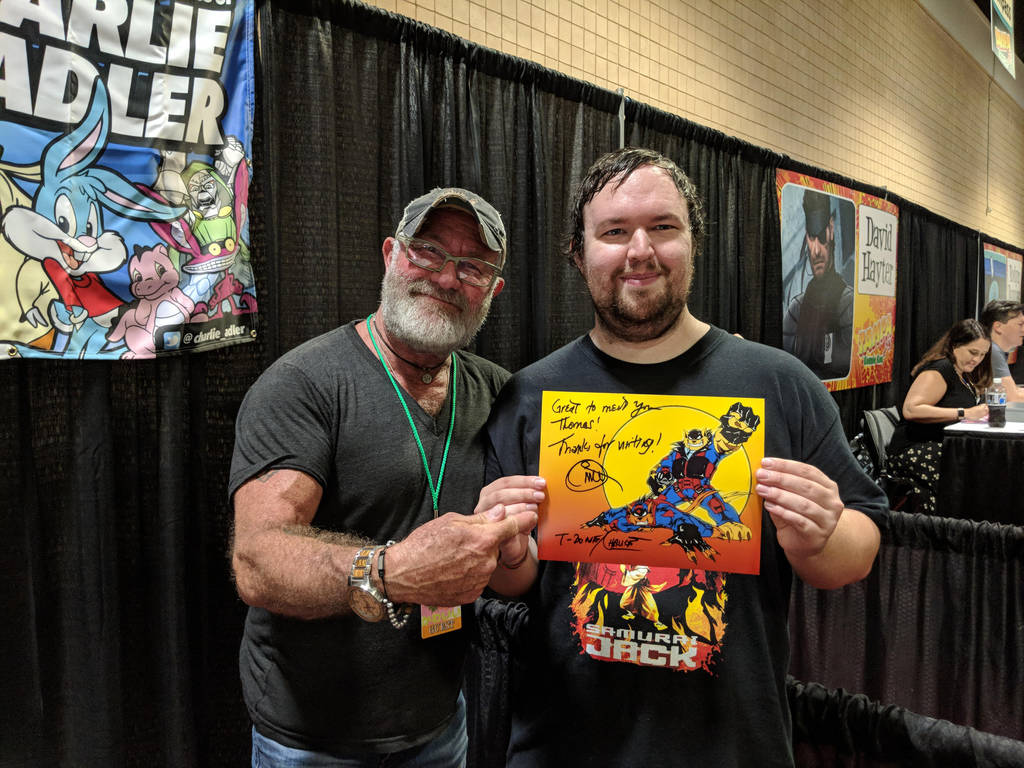 Watch
After meeting Phil LaMarr, I got to meet Charlie Adler who's another of my favorite voice actors.
His credits include the Bigheads from Rocko's Modern Life, Cow & Chicken and the Red Guy from Cow & Chicken, Ickis from Aaahh! Real Monsters, Buster Bunny from Tiny Toon Adventures, T-Bone from SWAT Kats, Mad Dog from Talespin, Mechanicles from Aladdin, the Hamburglar, Mojo from Wolverine and the X-Men and many others.


Nice also he is a very talented voice actor
Reply

Very talented indeed.
Told Adler he's one of my idols.

Reply

Yay! I'm glad you met him IRL

Reply

Reply