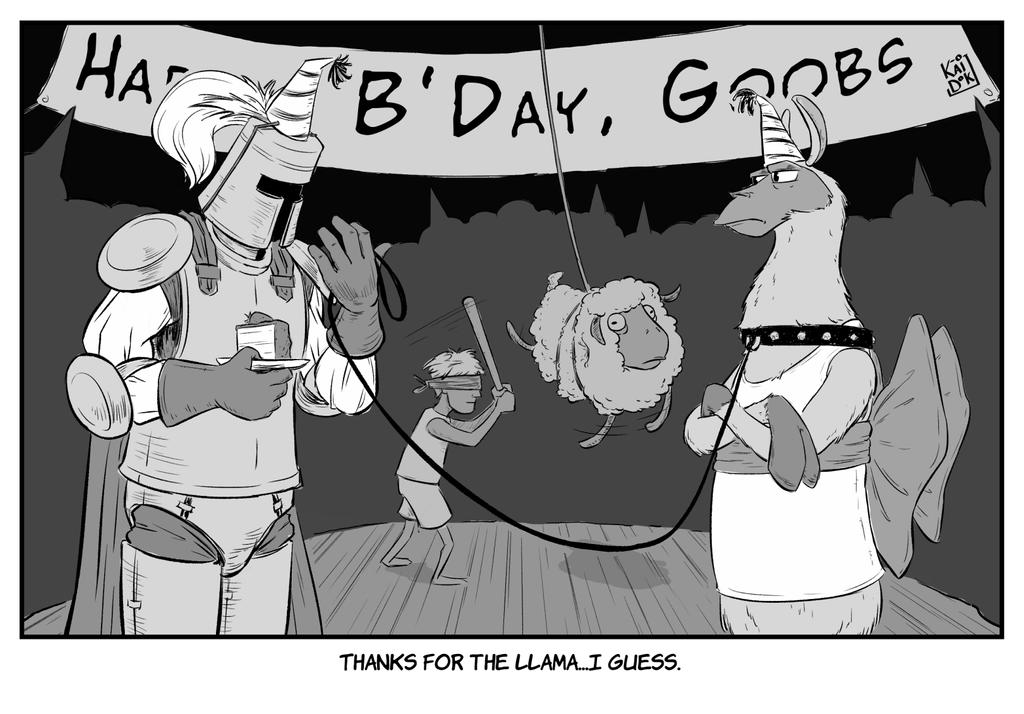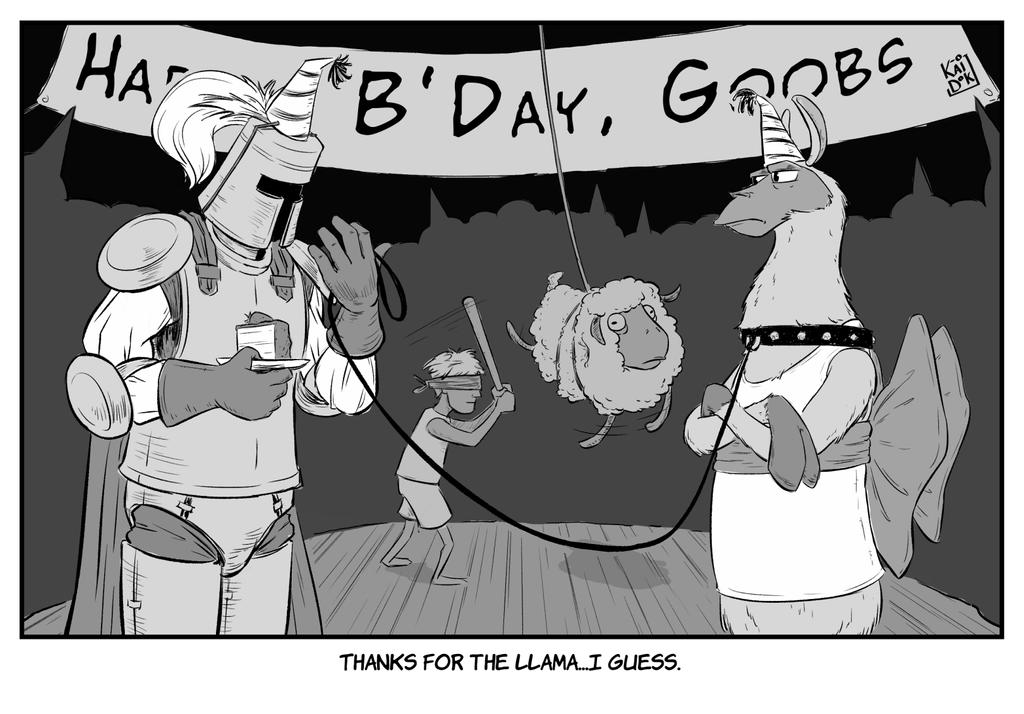 There's not much to say about Hurricane Giuseppe. It was a category 7, sub-category 32b, hurricane, but felt more comfortable identifying as a severe weather system, for the purposes of better optics. It displaced an entire colony of semi sentient, non migratory mountains, but only because it had the legal right of way. And briefly opened a pop up Etsy store to sell it's handmade water sculptures right in the middle of town. The town flooded, of course, but Giuseppe's customers didn't seem to mind. The hurricane also forced Sir Goober to bunker down in a dilapidated old outhouse in the middle of the forest for 6 days.
The first 10 minutes weren't so bad. He had some reading material, and the constant rattling and howling winds kept him alert and twitching with paranoia. A thunderstorm was no place for someone dressing metal. But even a hardened warrior like Sir Goober could only twitch for so long. After the twitching wore off, the shakes settled in. Then it was bitter depression, a general malaise, a major emotional setback, some private self doubts, and then a pleasant euphoria staged a military coup. By the time Sir Goober had been trapped for 15 minutes, he'd thought he might go insane. But one thing got him through. The memory of his birthday. He couldn't remember what birthday specifically, he had lived through so many, but this one was different.
It hadn't been a particularly memorable party, just a typical gathering of barely familiar faces and inane chatter. And while there had been a few party games, Sir Goober had long since outgrown the appeal of Mutton Whacker or Pin the Donkey. Plus, Sir Goober had it on good authority that the games had been rigged. The donkey had clearly been juicing. But the one thing that stood out about that particular birthday was a late and completely unexpected gift from a scruffy passing stranger who thrust a length of rope at Sir Goober and muttered, "he lies."
Before Sir Goober could even ask for a name, the stranger was gone, the sound of his mad cackling already fading into the night. Confused yet intrigued, Sir Goober tugged gently on the rope.
"Tug that again and see what happens," said a gruff voice.
Sir Goober tugged again.
---
So...What to say about this one...
Well, in case it wasn't clear, that's Kevin Llamason right there. He's a llama. Some of you might of heard of him
before
. He likes to think that he's kind of a big deal. I don't know why.
I struggled to come up with an interesting idea for this one and then I was struck with a bolt of inspiration. DeviantArt. People giving llama badges as gifts. I know a llama. What if someone gave him to Sir Goober as a gift. How would Kevin feel about that? How would Sir Goober feel about that? Why is some random kid taking swings at Jeremy the Sheep? Yes, that's Jeremy. Yes, he's a sheep. If you don't know who Jeremy is, or who Kevin is for that matter, you might want to check out
The Kevin Chronicles
. It probably won't answer any of your questions, but at least you'll be in the exact same position as everyone else.
The other reason I was really excited about sharing this drawing is that it's sort of a soft launch on Kevin's official design. I am working up to doing TKC as a comic and this is essentially what Kevin, the protagonist, is going to look like. I still haven't worked out all the kinks, drawing him from front on for example, but with a little bit of time, I should be able work it out. I have the first script written, I just need to work on storyboarding out the first couple of pages, and this Inktober series has given me the confidence to finally give it a go.

Anyway, let me know what you think.
More on the way.