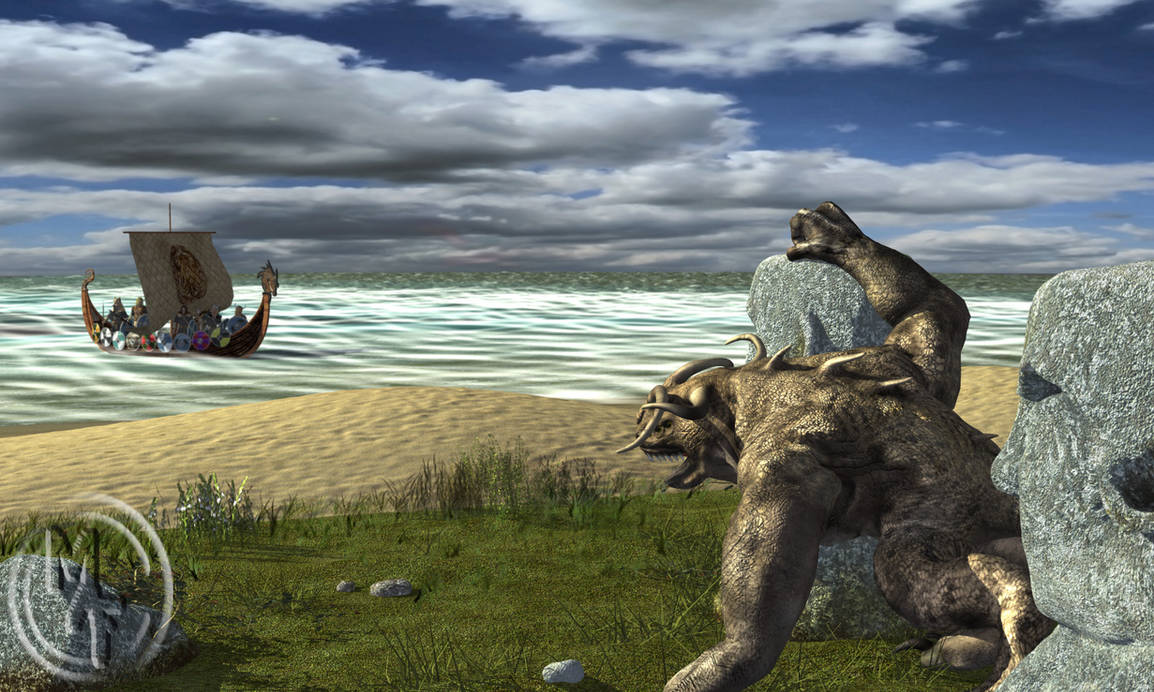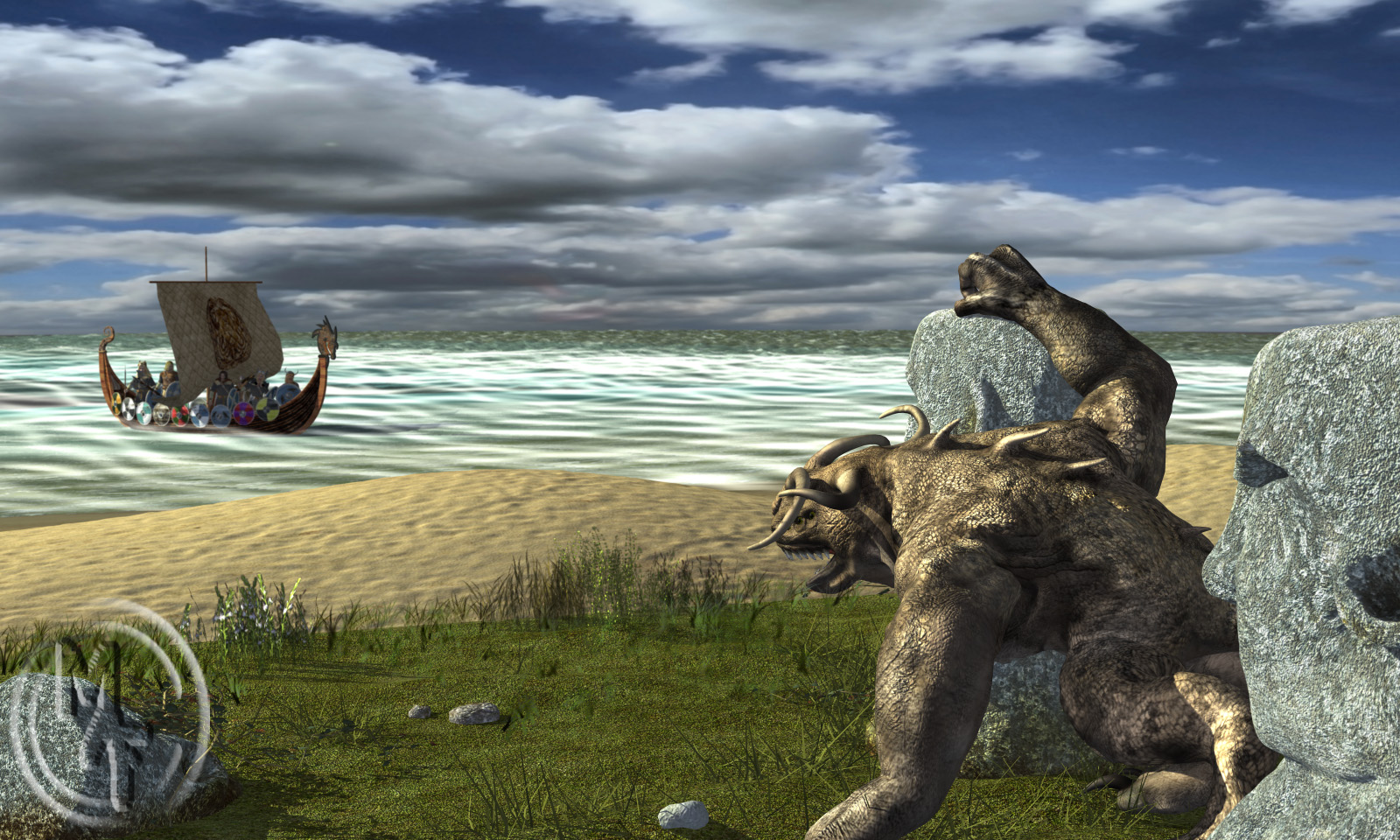 Watch
SERIES: Walk of Legends
MEDIA: CGI 3D
YEAR: 2012
BACKGROUND:
The arrival of unexpected dinner guests is not an annoyance to some, but a joyous occasion. After all, it happens ever so infrequently, and is often the best meal of all - especially after long years of waiting.

Used some of the vast unused content in my archives, including the viking sets, and the textures (which is a shame as they are barely visible...guess I didn't need to spend hours making each vikings face unique). Used the Fog tool deluxe to try to emulate sea foam, but not sure if I am entirely happy with it. Some digital painting with default brushes to try to get a better blend between some digital elements.


CREDITS: ARTCollaborations, Sixus1, John Malis, Daz3D, Merlin, Poisen, SZ, Traveler, Nerd3D, KageRyu, Transpond

What is this for a monster? I think from Sixus (his site or from Rero) but i don't know which it is.
Reply

The creature is called The Endracore. I believe I purchased it directly from the Sixus1 online store. I am not sure if it is at Renderosity or not. I have a few other images featuring him in different angles too in my gallery such as "Endracore at the Gates", "The Forest Dark and Deep", and "Ancient Gods" (a direct sequel to this image).
Reply

Wich software you've used? Poser?
Reply