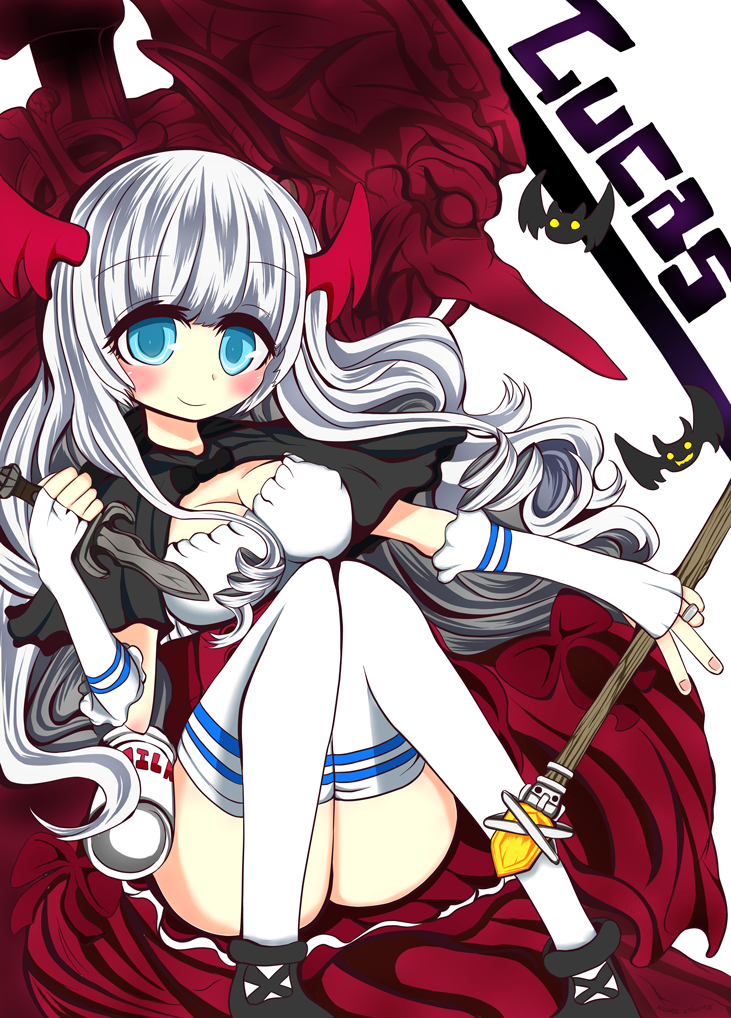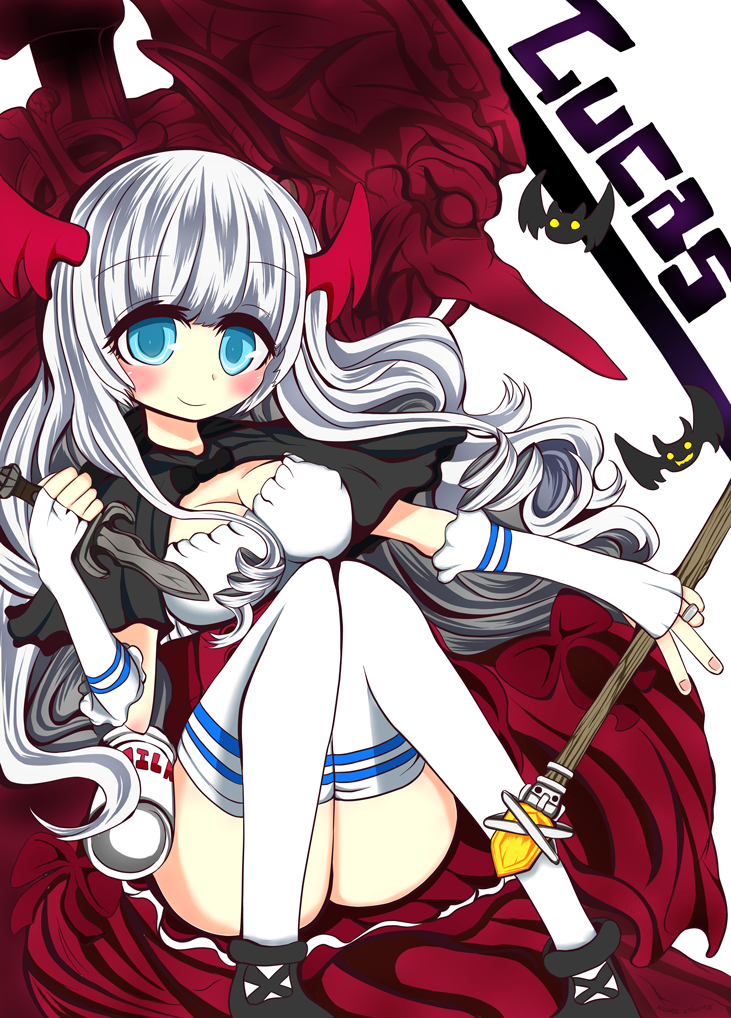 Watch
This illust is fan art of "Tree of savoir" of MMO RPG.
I'm playing it game to the interval to draw a illustration recently.
I have enjoyed in the mood to my original character has entered into the game.

This girl is named Lucas, is the character of the Deredere Ingenue in my novel.
I want to try to travel around the world with her to the witch that fight even powerless, chose the Wizard type.
She now is familiar to completely world become a Summoner.
Witch is fun and a lot of lot of cute costume.