I was cleaning out my old AX box when I found I had a bunch of APH merch just sitting there! So I'd like to give them all better homes
Prices are in USD.
Right now I have an abundance of the Russian and Korean posters (11"x17").
selling for $4 each (originally $10).
A few left of Black Pirate
(11"x17")
for $3
I also have about 5 each of the keychains -
NOW $1.50 each (ignore the pricing in the picture)
. They're
super cute
, they have their flags on the backside of the charm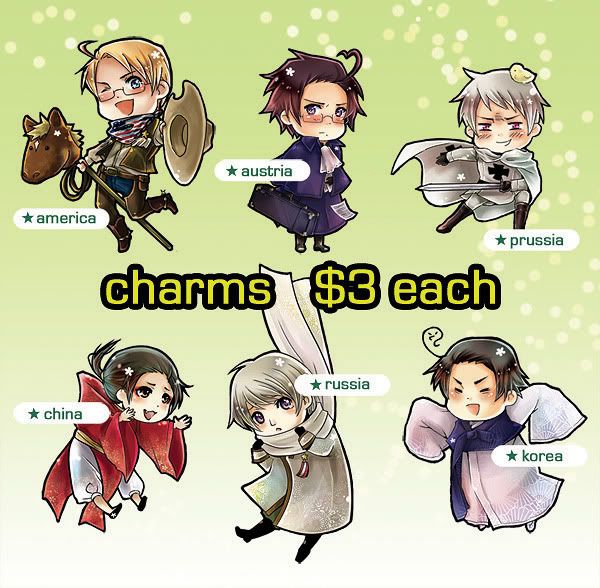 + Japan & England
L Postcard/mini-print for $1.50 (originally $3 - it's an actual postcard with stamp and address area on the back!)
.......oh dear god if anyone wants these mini prints, they can just TAKE IT i'mcry
Minimum order of $3 USD please, free shipping if your order is just charm/postcard, $3 shipping for poster (because I have to buy mailing tubes).
Accepted payment methods: Paypal, check, cash
Leave a comment or send me a note if interested!
If you live in the Cerritos area and would like to arrange a pick up, that would be fine~