thanks everyone for your interest! again, i'm so sorry i couldn't accept more. it took me forever to pick slots because there were a lot of good requests that i wanted to draw.
please don't think that i don't like you or your character if you weren't picked!
in order for me to continue being active on my commissions/art, i need to draw characters that inspire me the most, or else i'll avoid doing them.
rules:
- please be patient with me. commissions from me can take up to a few months. i cannot promise speed, but i can promise quality.
- if there is a deadline that needs to be met, please mention it in your order.
- feel free to ask me for updates whenever you'd like.
- commissions are for non commercial use only.
- i do commissions for commercial use, but extra fees apply. these can be discussed through note or email
(kaeryiarts@gmail.com)
- credit must be given if/when posted on other websites.
- payment is to be made after i accept your request. i will not start the art until you have paid.
- refunds may be requested if your commission is not completed after 2 months. please be patient though.
- i ask that you give me up to 2 weeks to send your refund.
samples: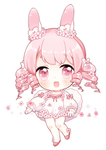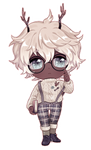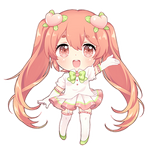 plenty more in my gallery.
$30 each. +$3-5 for complex designs.
couples are welcome, but i'm pretty new to them.
form:
references- (gallery preferred. no written descriptions only)
personality- (keep it short)
pose- (this is optional. i may or may not use your idea)
design credit- (creator if an adopt. tagging them is not necessary)
paypal email-
slots:
1.
tippisuu
x2
2.
Meeluf
3.
Kotori-tan
4.
ikkuyo
i have 2 more popcorn chibis to do, but i haven't forgotten. just pretty art blocked on them lately.