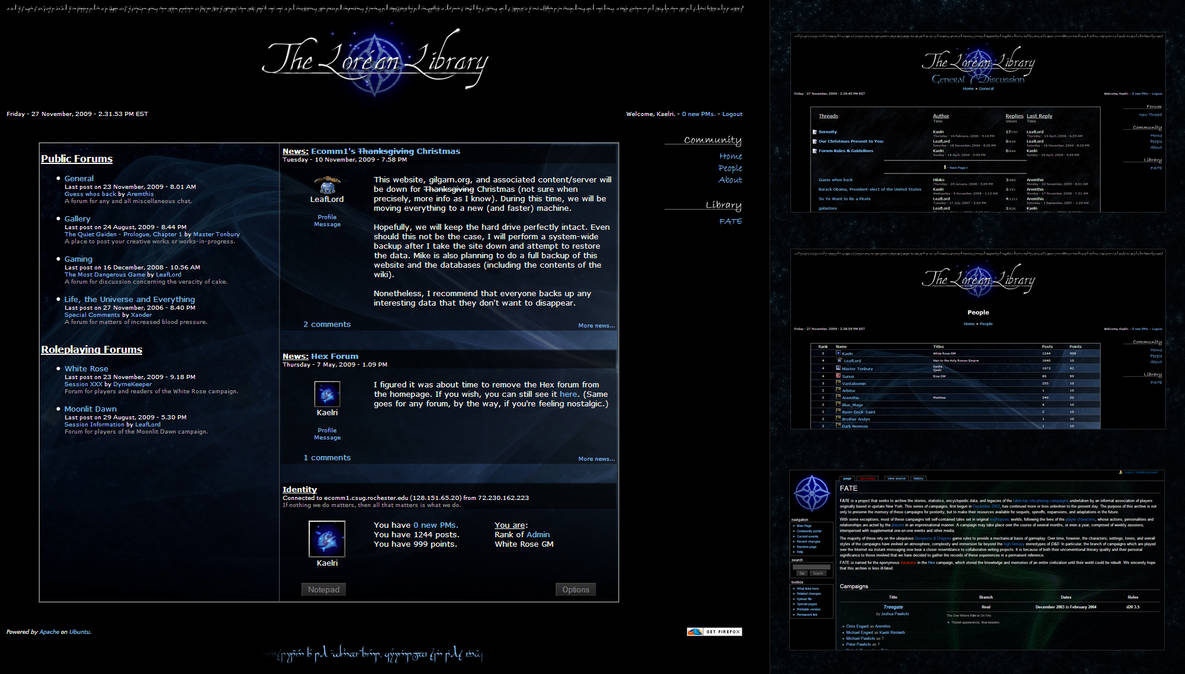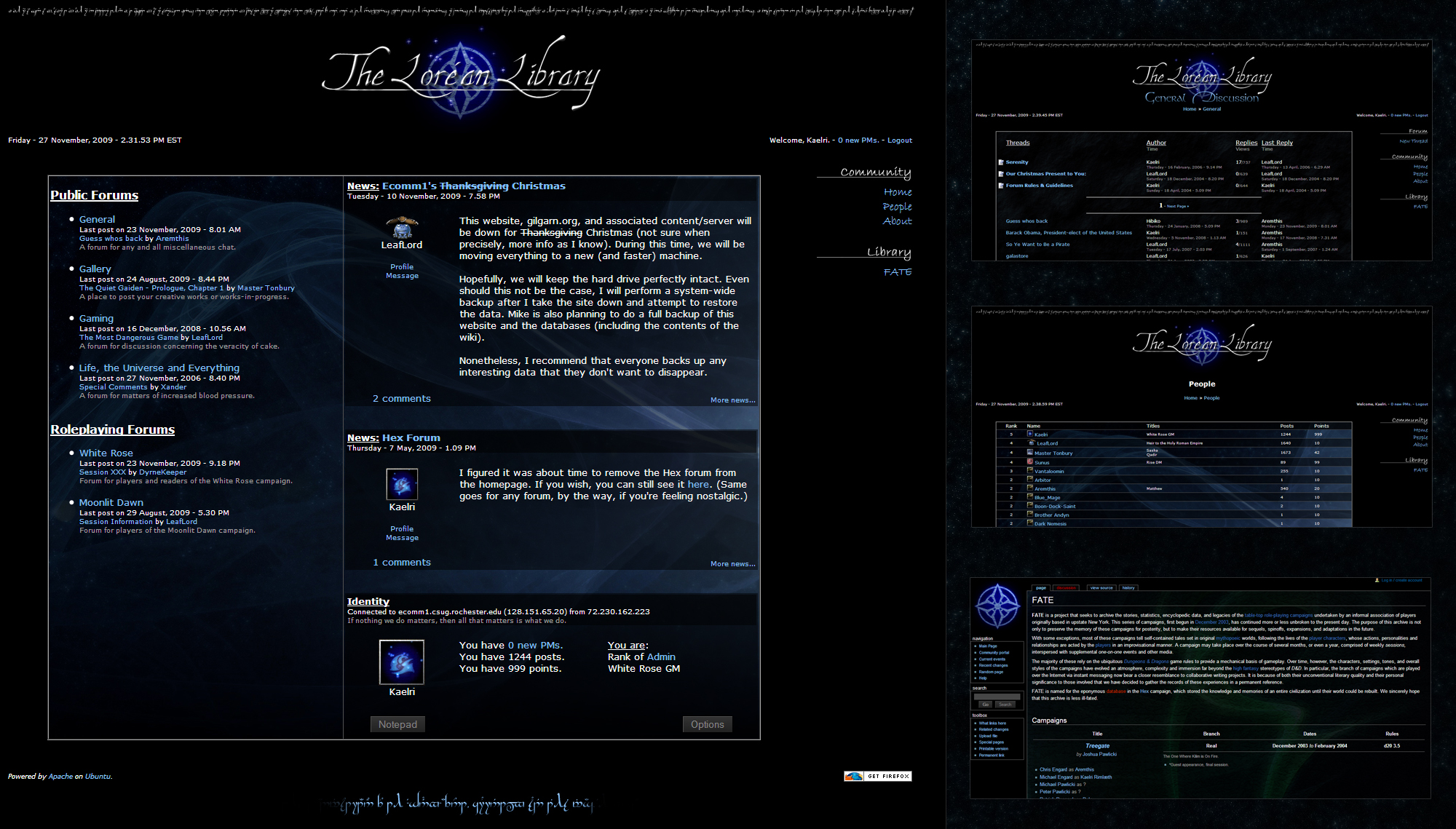 Watch
Although it's gone through many incarnations, this is actually my "first" website, launched in September of 2002, when I was in the seventh grade.

Over the years, the only consistent purpose of the Library, as we affectionately call it, has been to showcase my juvenile dabblings in web development. In partnership with a friend of mine, I designed a completely original forum system in PHP, along the lines of Invision or phpBB, which eventually became the main focus of the site. Recently, we've expanded it with a dedicated wiki, which is slowly but surely being modified to match the style and layout of the main site.

Today, the forum and wiki are only used to host the personal projects of a small, closed creative community. It will, no doubt, experience another rebirth sometime in the years to come.

I am uploading these screenshots to deviantArt as part of my artistic portfolio. Please note that unlike my work with Rainmeter and Enigma, I am reserving all rights to this design.