The contest is officially OVER.

I was asleep for the deadline but I did check the date and time of all last minute entries. A huge thank you to everyone who entered, it's going to be a close race here! I'm probably gonna sit down this week with my boyfriend and he'll help pick my brain and help me pick the winners. The judgment will be post
Friday!
So late I know... but well, work and life

Again thanks everyone who entered!
___________________________________________________________________________________
It's been three years since I've had an art contest. I feel the need to host one now!
If you don't want to participate at least pass it on


What you'll be Creating

You'll be tasked with drawing, painting, writing, cosplaying, whatever-ing my Star Wars Original Characters. As always, I encourage you to have fun! If you wanna draw my OC with your OC having a lightsaber battle fantastic! Just don't gender bend my characters. NSFW is okay, just don't draw my teenage characters in such a manner -_-.
There are two categories
The Unknown Regions
and
The Legacy of Time
. These are two different time periods and you can only draw characters together if they are in the same time period. If you need more reference you can always look through
my gallery
.

Blue Border = Good Guys

Red Border = Bad Guys
The Unknown Regions:

Three Jedi endure the hardships of The Clone Wars and face the struggles
of a new Empire as a result of the end of the war. Connor develops feelings
for Sakiko but she refuses to break the Jedi code and asks him to stop romancing her.
Isaiah never liked Connor to begin with and just knows there's darkness in him.
Authors Cheat Sheet: Unknown Regions Characters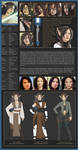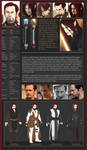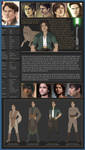 The Legacy Of Time:

Long after the death of Jedi Master Luke Skywalker, the One Sith has taken over the galaxy and
they Jedi are spread far and few. Spark notes: Vrollo, Derek's step brother, tries to kill everyone here. Sakiko and Derek are lovers. Ruya adopted Aklee and Winter. Sakiko is training Winter and Aklee to be Jedi.
Authors Cheat Sheet: Legacy Characters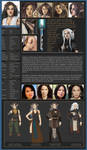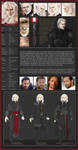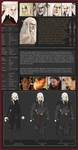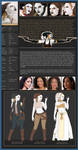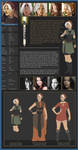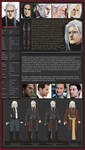 Rules + How To Enter + Judging

- Artists can enter as many times as they like, however you can only place once if at all.
-
Any
medium
welcome: 2D, 3D, Writing, Cosplay, anything.
- Please
note
or
email
(Kaela.Croft.Art@gmail.com) me your entires
- If you have any questions please ask me!
-I'll be judging the entires on
Originality, Technique, creativity, you know the usual artsy stuff

ENTRIES DUE : SPETEMBER 30th MIDNIGHT MDT


The Prizes:

First Place:
$50.00 (Paypal only)
Signed AP Ahsoka Celebration Print
Quicky Full Body drawing (From Me)
3 Month DA membership
Journal feature
Second Place:

3 Month DA membership
2 Quicky Headshots (From Me)
Journal Feature
Third Place:
Quicky Headshot (From me)
Journal Feature

Past Contest Entires:

2011 Contest
2014 Contest

Contest Entires: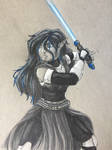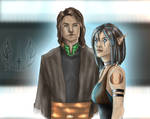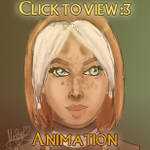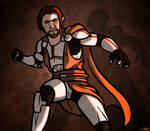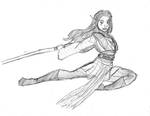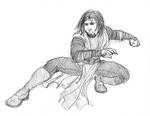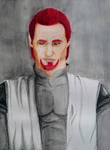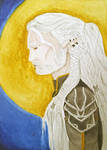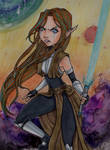 <da:thumb id="700576415"/>