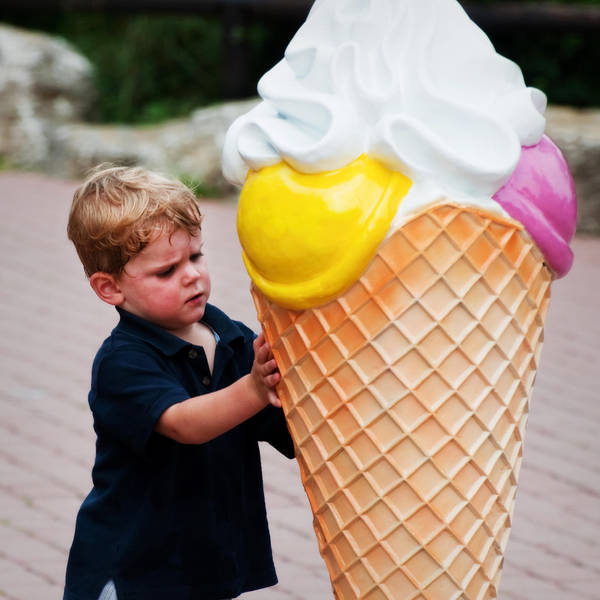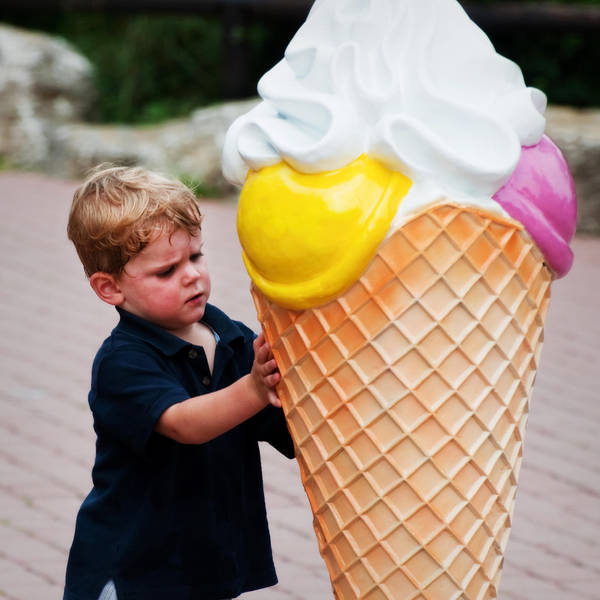 Watch
I saw this little guy in the zoo examining the fake ice-cream cone, seeming to be frustrated with it... I just took the camera and shot and I'm really happy I did.
Let me know what you think, every feedback is appreciated!

PS: I referred this to my scrapbook, because my good friend *
Timbosteron
pointed out to me that I didn't ask the kid's parents if I could use this image in any way - and he's absolutely right. If someone did the same with my kids I'd feel strange about that, too, I guess. (If I put them online, that's something else

)
Wow!
First off: This picture i really sweet and cool...
It caught my eye cause of the Icecream-cone's lovely colors I think.. The thing I like in this shot is the big contrasts between sizes and so forth.. The average thought is that the cone is as big as your hand, but this really shows what small chaps dream of.. Very very cool shot!
The little boys' face expession is priceless! He must really LOVE that sweet cone.. I wonder if he's dad got him an Ice cream after seeing this..
Did the boy notice that you took a pic of him?
I just ate ice cream as I browsed through some shots and maybe that's why I got so excited

Great pic!
The Artist thought this was FAIR
3 out of 3 deviants thought this was fair.
This shot totally caught my eye, especially because of its endearing and quirky quality. I love the concept, as he's a child and it's as if part of his imagination has come to life...but then, somehow, got stuck midway there. He didn't quite get to have his dream come true in terms of sweet and frozen delights, but your vision and execution of the camera are brilliant. You captured wonderful details of textures and facial expression here, and the title has such wonderful tongue-in-cheek humor. I would, as someone mentioned below, perhaps play with the curves of light or sharpen the image just a bit more. Definitely keep it in color, because that gives it such a nice, slightly-surreal edge that truly makes it shine. Brilliant job!

-A.C.
The Artist thought this was FAIR
2 out of 2 deviants thought this was fair.