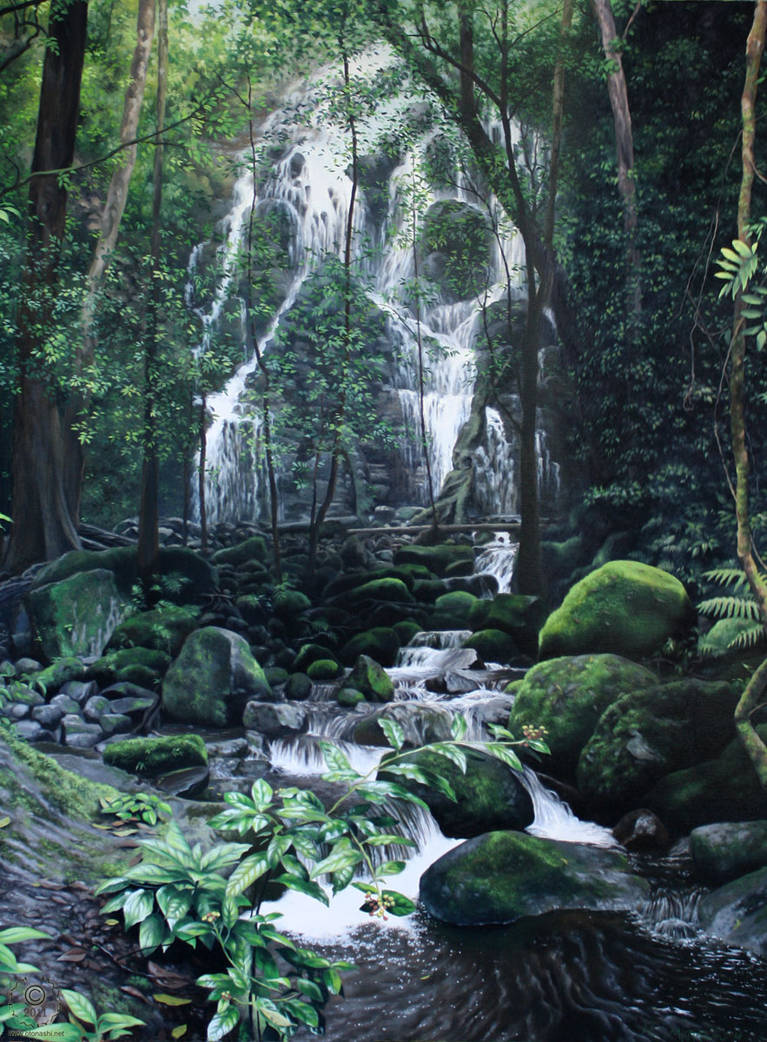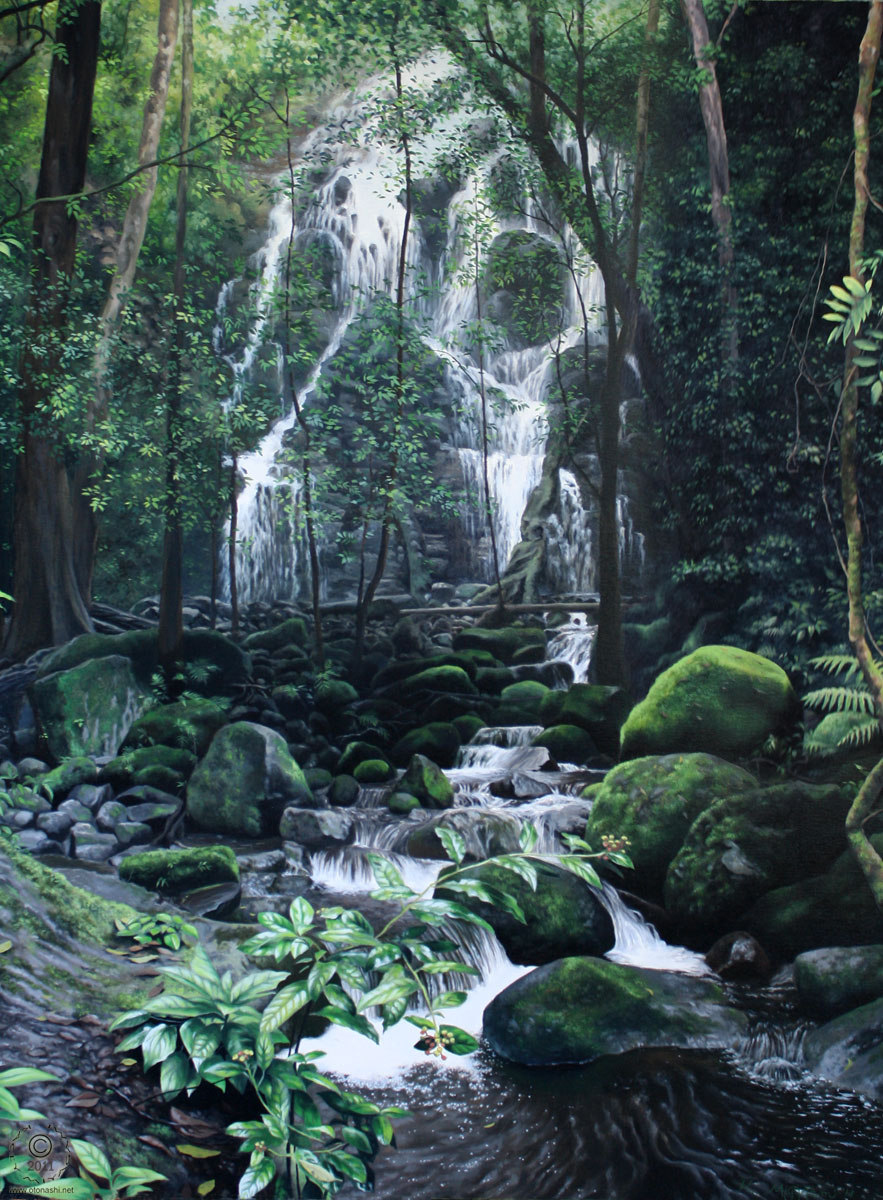 Watch
An oil painting based on a photograph I took while I was in Costa Rica, of a massive waterfall in the rainforest.

My sister and I went on this trip to Costa Rica in 2009 - and on this particular day we went with our tour group on a hike through the rainforest. Along the way we saw monkeys, geothermal vents, lots of really impressive vegetation, and this really cool waterfall. It was very muddy, and climbing over the rocks and large roots to make our way through the forest was a messy, fun, and memorable experience.

I like to create paintings that have some connection to my life, or my memories, and so this seemed like a perfect memory to commit to canvas.

The painting was done with oil paints on canvas, the size is 30"x40". I didn't keep very good track of the hours worked on it, but it was surely more than 100. This is a photograph of the painting, as it is too large to scan, and therefore the colors aren't as faithful as they could be, but such is the way of photographing artwork.

This is part of my long term project to create gallery-style works.