Journal Entry:
Fri Oct 5, 2018, 9:21 AM
As you can tell this.... well, this is to cover some vet bills.
Edit to add
: There is now a section for existing merch, if you like any of my other stuff.
Skip to the bottom of the journal for what the diagnosis is post-visit!
Clarification regarding slots -- I can take a maximum of 5 commissions at one time. Other work would be placed on a waiting list and not paid until there is space in the present queue.
These are
only
bookmark commissions, other options are unfortunately not open at this point in time.
Current Queue:





Completed
Bookmark Commissions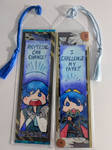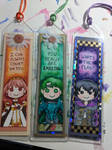 $15 each. Shipped using USPS first class mail. Comes with protective sleeve and tassel.

Paypal ONLY. Due to shipping costs, I can only ship within the United States right now.
If you cannot receive mail or are too young to use Paypal, please do not commission me. I cannot accept points.
These are simple watercolor bookmarks, featuring a chibi character. They are painted using professional quality watercolors, and include a small "quote" or something else if appropriate. They take anywhere from 2~6 hours each to produce.
The examples above are representative of what I will be doing.
If this is something you are interested in, please send me the following information in a note:
Your Email Address
Character Name
Reference Image
Desired Quote/Text (keep it short, please)
Background color (optional - if unspecified, I will choose)
Tassel Color (optional - if unspecified, I will choose. Options are below.)
Your choices: Red, Orange, Yellow, Green Blue, White, Light Pink, Light Purple, Light Blue, Light Green
The backing paper of the bookmark will be chosen at my discretion.
You may request multiple bookmarks -- the fee is $15/each.
Once I have received your note, I will send you information to submit payment via paypal.
Depending on the volume of commissions I receive, this may take me a while, but I will work in order of whose stuff gets paid first.
The Process
Payment and references expected up front.
Once paid, if you are first in the queue, I will start sketching your bookmark. I may work on multiple bookmarks simultaneously.
Once sketched, I will send you the sketch for approval. I will not proceed until I have this approval.
After it's sketched, I will ink and paint it.
I
may
post the finished bookmark to my gallery -- or to instagram. But I will provide you with the final image, and confirm your shipping address with you.
After that, I'll mail it.
And that's it.
Pre-Existing Merchandise
So you like my art... But don't want to commission me? That's cool. I have other stuff you can buy:
Existing Bookmarks
Currently available:
Bulbasaur, Pikachu, Charmander, Chrom, Celica, and Alm
I'm happy to let Celica and Alm go as a set for $15 -- all others go for $10/ea.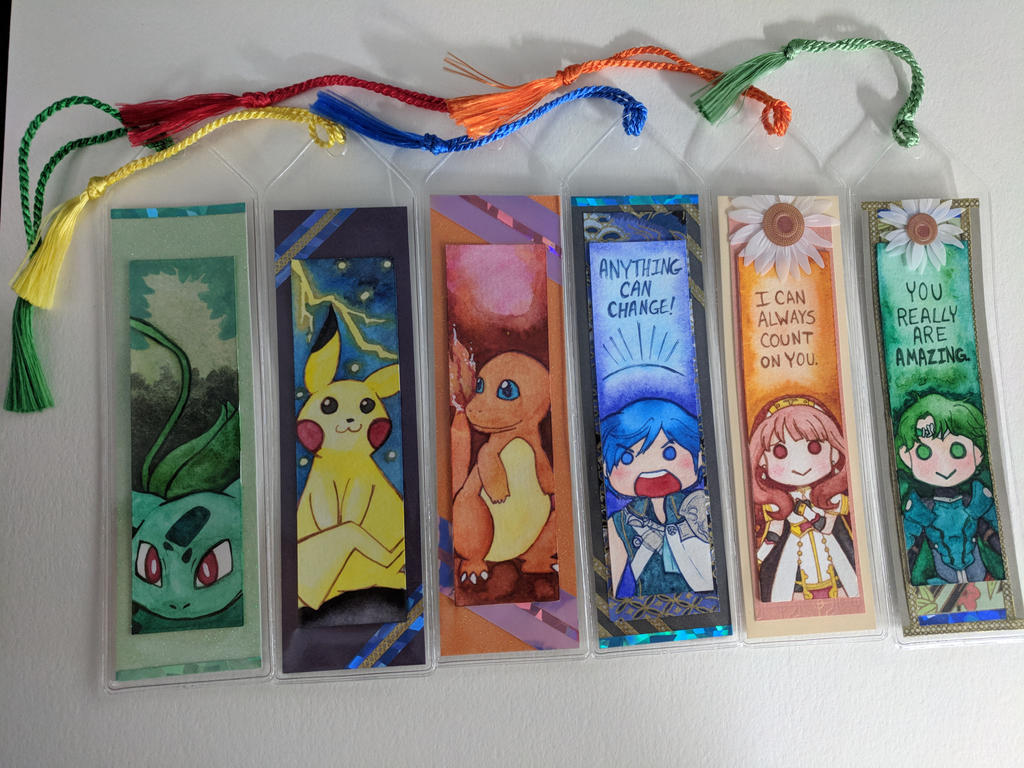 Stickers
Stickers are all about 3 inches tall.
Aster & Fox Stickers
Sparkly -
$1.50ea OR $2 for both
Glossy -
$1ea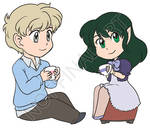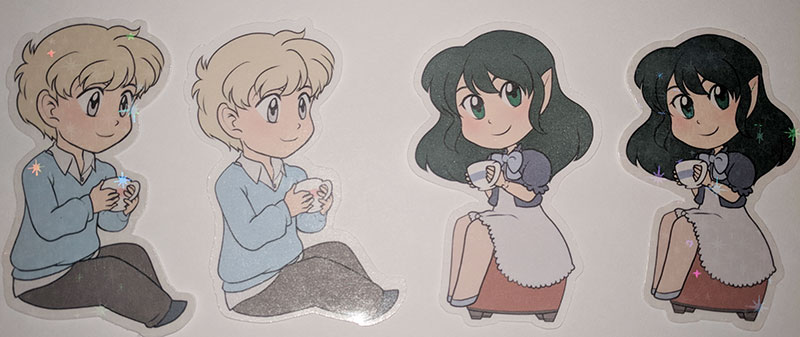 Postcard-sized photo prints 4in x 6in (10cm x 15cm) - $3 ea or 2 for $5
Printed on Glossy Canon paper OR Sparkly paper!
Available images: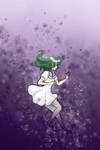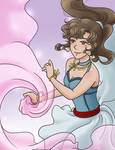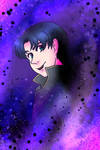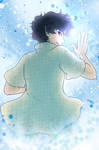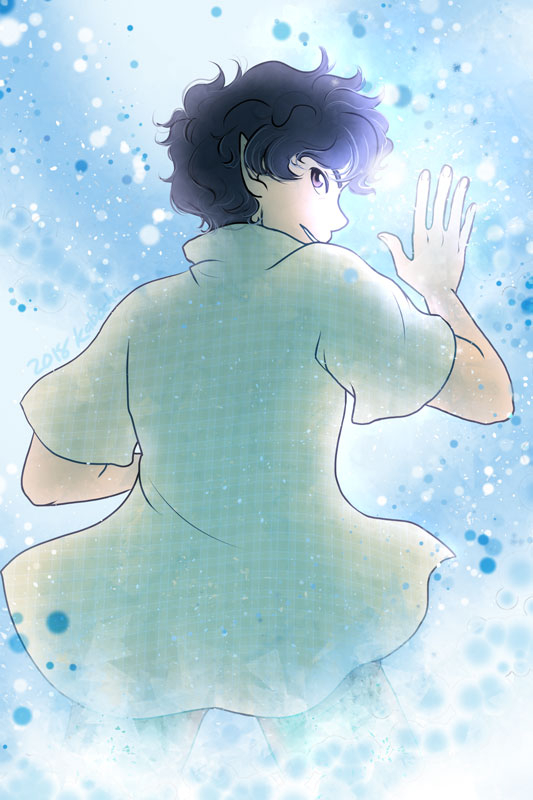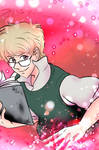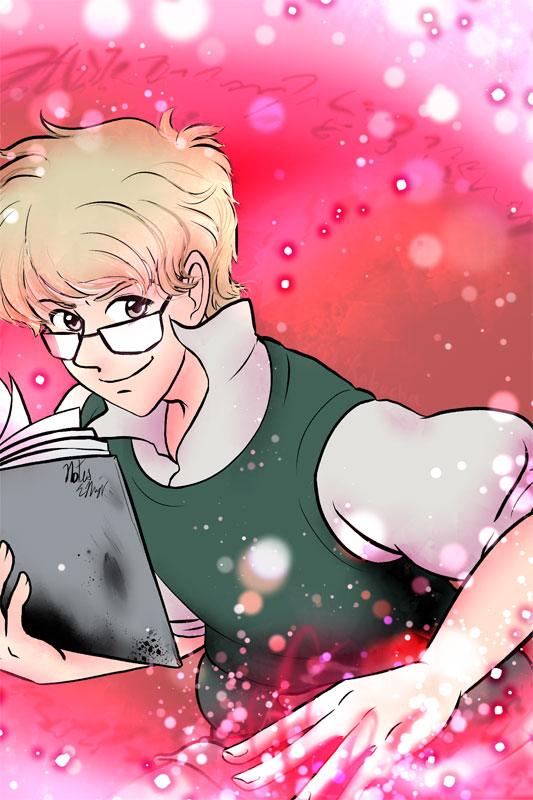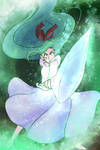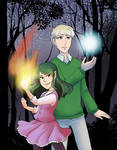 Why?
This guy: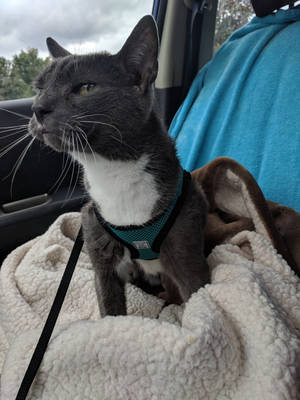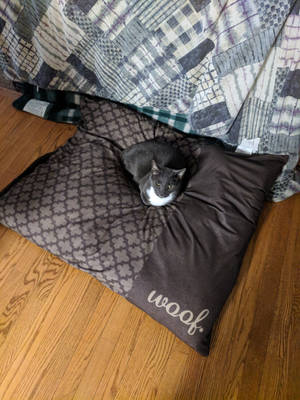 Niji is my 15 year old cat, who was diagnosed last year with Chronic Kidney Disease. This is not uncommon in cats his age, and has so far been manageable with a special diet and subcutaneous fluid.
If you've been following me for a while, you may know that I had been taking him to the doctor to get him looked at because he had suddenly lost a lot of weight and was vomiting. We thought it was thyroid issues. It was not.
So, when his kidneys were finally diagnosed, we started treatment immediately - which was a kidney supporting prescription diet and other things.
This past vet visit, I suspected he had asthma or allergy issues because he's been wheezing. So we got x-rays and done as well as the standard kidney workup.
We found out his heart is enlarged
- while not terribly shocking given his age, this means additional care and a visit to a cardiologist to determine the cause and treatment.
When I called, the visit and cardio workup costs $740 total. I do not live in a state with sales tax. This would not be so stressing if we had not already just spent $590 with his normal vet to get him checked on.
Regardless of what happens, I will ensure that he gets the care he needs.
Ultimately, this is not a situation that will "get better". This is a situation in which we are aiming to keep things from deteriorating, and make my companion comfortable.
The money from commissions will be used to help pay for his vet care, because this has very very quickly gotten expensive.
Post-Visit Update

Update! Niji went to the vet today to get checked out. The long and short of it is that it looks like his left ventricle has some enlarged walls, though the cause could either be:
-Thyroid issues.
-Heart disease (hypertrophic cardiomyopathy)
Either way? MANAGEABLE. But, that cardio workup and appointment was still $740, which is still an expensive visit. T_T;;; So commissions are still appreciated, especially considering he has to go back in 6 months.

Watch

Reply

Awwwwh! It's okay -- thankfully they found that there's nothing like, gastly serious with his condition, so he's got a while yet before his kidneys get too bad, I think. I'm so relieved...!
Reply

Alright... I'll take 14 postcard pics, please and thank you. You want big money for your baby, you're gonna get big money for your baby. It's what friends do.
Reply

Oh gosh, thank you so much for your generosity! I'm a little unclear on a couple things though (and I've also updated my journal for clarity) --

Right now, I'm really only open for bookmark commissions -- other types of commissions are a bit outside the scope of what I can handle at present. T_T; I wish I could handle much more work!
Unless you're looking to buy some of the existing postcard prints (or bookmarks) I have listed? I would definitely be happy to sell those to you -- but I only have 10 designs available at the moment!
Reply

Bookmarks, huh. Hmm... (Snaps his figures) How about this?
7 bookmarks, two characters each. I have fourteen Rangers, so 7 x 2 = 14. How's that?

Reply

Sorry for the slow response -- so I sat down and did the math after talking with the folks at the post office!
So, I think in this round of commissions, just based on the shipping alone, this might be infeasible, unfortunately. T_T Just to ship 2 bookmarks in the envelopes I've been using to prevent damage (internationally) is a minimum of $10 -- a large envelope is gonna cost more. If this was a different time, where I didn't have the huge total from the vet bills... I would definitely be more willing to see what could be done!
I think for now, I unfortunately have to decline due to shipping costs -- but when I open up again in the future, I would definitely be happy to work with you!

Reply

No worries, I understand completely.
When the next one comes, just shout and we'll get started.

Reply

Reply