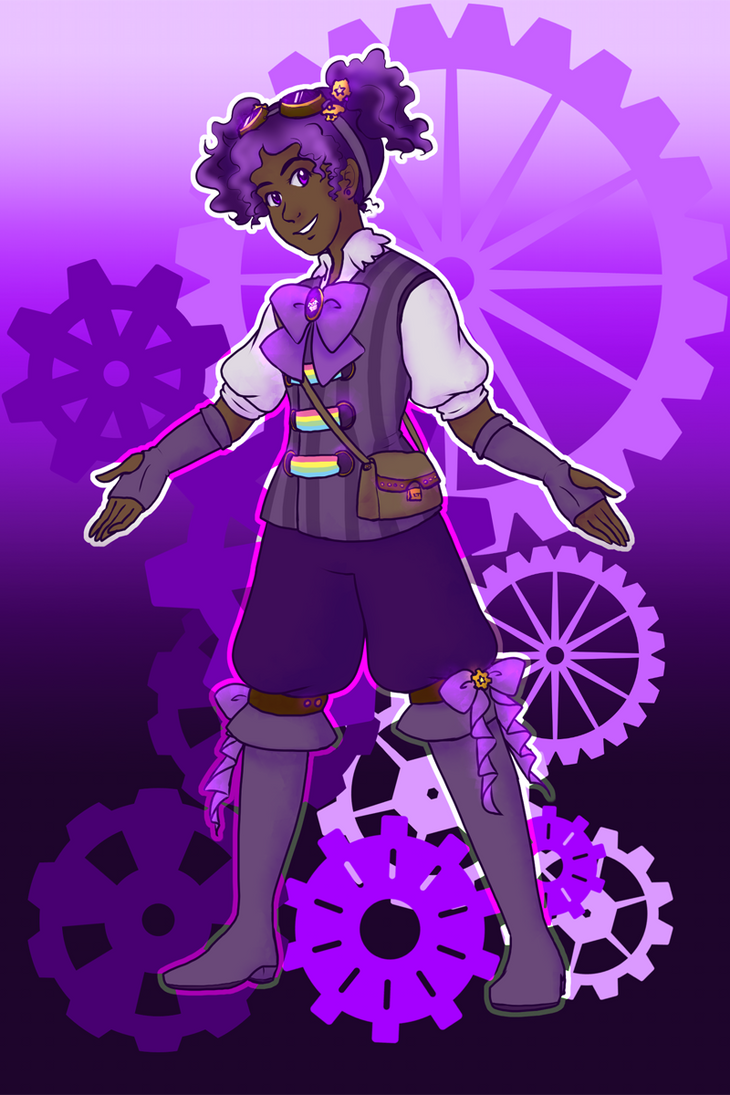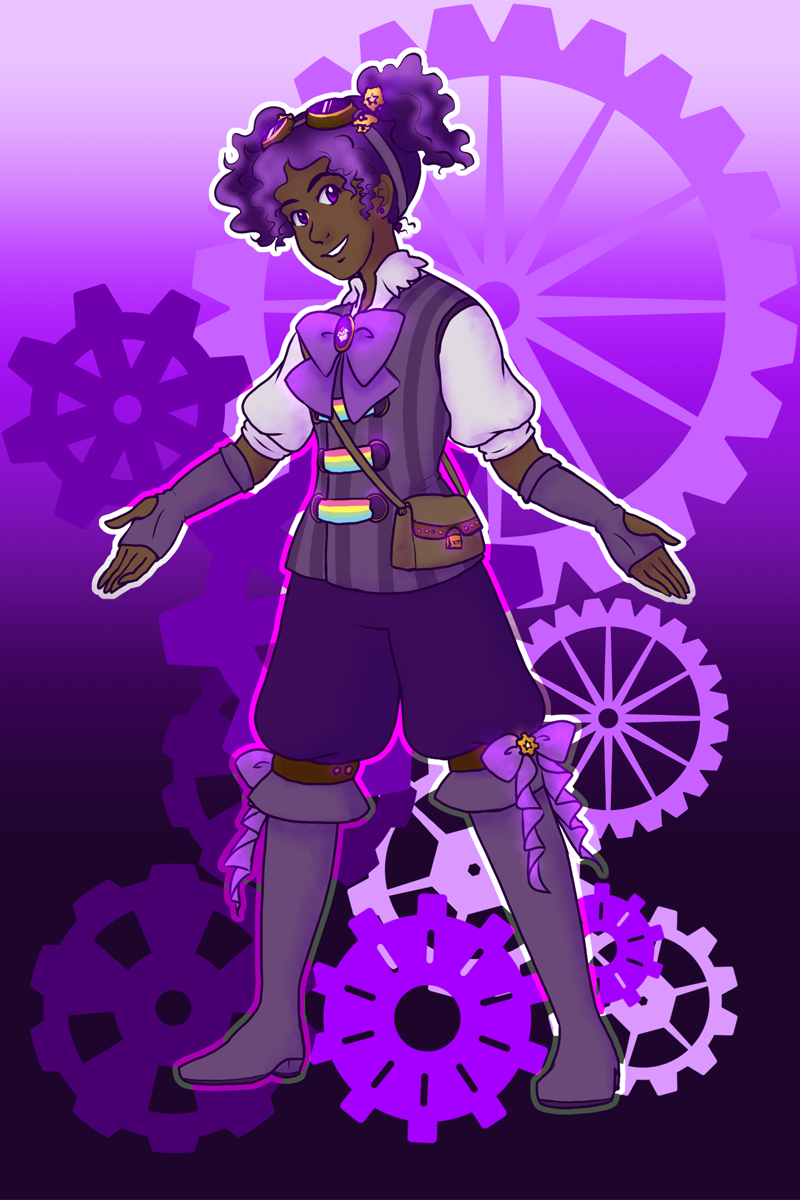 Watch
Bwahahaha~.
I spent so much time looking for Steampunk costumes 'nat. The outfits in that style are... fairly ornate. ...Maybe more than I'm used to even attempting to draw.
Eh, either way.
Cogs in the background are from one of my own brush sets. Shock.
Contest entry for:

Contest: Steampunk - 1 Entry!The Theme
STEAMPUNK: A genre of science fiction that has a historical setting and typically features steam-powered machinery rather than advanced technology. Get your creative gears going and combine the Confection Cuties with the edgy style that is steampunk.
The rules
Make sure at least one Confection Cuties character is in the picture -- though including your fan characters is a-OK!
Do not copy or trace other people's work. If you need reference material, check out

SenshiStock

! (Details on this rule)
Bases are not permitted.
No nudity or inappropriate clothing
Be creative!
Have fun!!

You may submit more than one entry!
Entries Due By
November 18th, 2017!
Prizes
All prizes to be single-character illustrations.

First Place
ONE Artist tile & Fullbody by @Magical-

Reply

It was SUPER fun to draw! ...I ought to send you the fullsize later on.

I'm looking forward to seeing other entries into the contest~
Reply

Reply

So cute! I love the design!

Reply

Thanks!

It was super fun to draw! (although a challenge... Victorian/Edwardian era clothes whyyyyy)
Reply

Reply

All those purples are just....glorious. :3
And I love the background! X3
Reply

Thank you!

Purple is pretty great, although it doesn't print as well T_T Ah well.
The background was actually really fun! Another time my own brushes came in handy, eh? :3
Reply