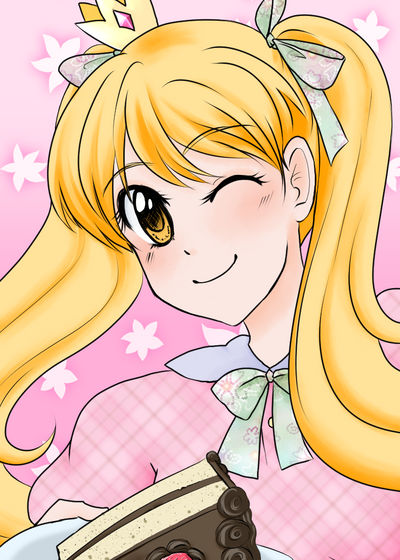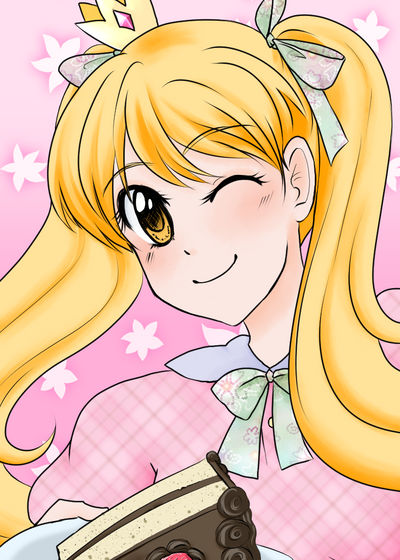 Watch
Admittedly, I still have yet to read Kitchen Princess. I've read some of her work (Arisa and Zodiac P.I. (Caught by the Zodiac)), but... Yeah.
Anyway, this was a request for
Fario-P
, for winning a contest some time ago.

It's ATC sized, just digital. XD

My mom-in-law bought the omnibus #1 for me, but I haven't gotten to read it yet T_T
But omg, awesome work as always!

Reply

Lemme know how it is! I've read some of the artist's stuff before, just not... this particular comic!

And thank you! It was actually a challenge to try and get it to look as cute as Natsumi Ando's art...
Reply

I will indeed! (I think it's still packed with all of my other manga at Dad's....so it may be a while hahaha!)
You are most welcome!

Reply

I've read the first three mega-sized volumes of Kitchen Princess (because my daughter read them). It's fun, but I get the feeling I'm supposed to think there's a lot of heart-wrenching tragedy in it. Which is a hard sell for any comic, I think. As it is, I find myself frequently thinking, "Good Lord, what is she crying about now?" And it gets easier and easier to think that when every story arc ends with everybody smiling over some delicious dessert.
Reply

I feel like that about a lotta shoujo manga nowadays, to be honest. I found myself reading Idol Dreams by Tanemura and... ... I'm like, why is this character so focused on being 14 again. WHY IS THAT NOT CREEPY--
Reply

Is it not creepy because you find yourself really wanting to care about the manga for some other reason? Because there's a really neat character idea, or because the artwork is so beautiful? I've been able to endure some stories for those reasons. Not many though.
Reply

Oh, in the particular case of Idol Dreams -- the main character is 31, and gets a chance to be 14 again, but with all her life experience and such. And, of course, this includes romance with middle school characters.

Kitchen Princess, though... ...I prolly ought to read that someday. XD
Reply

Wow!! That's cute, I love that expression haha! Thanks a lot!
Reply