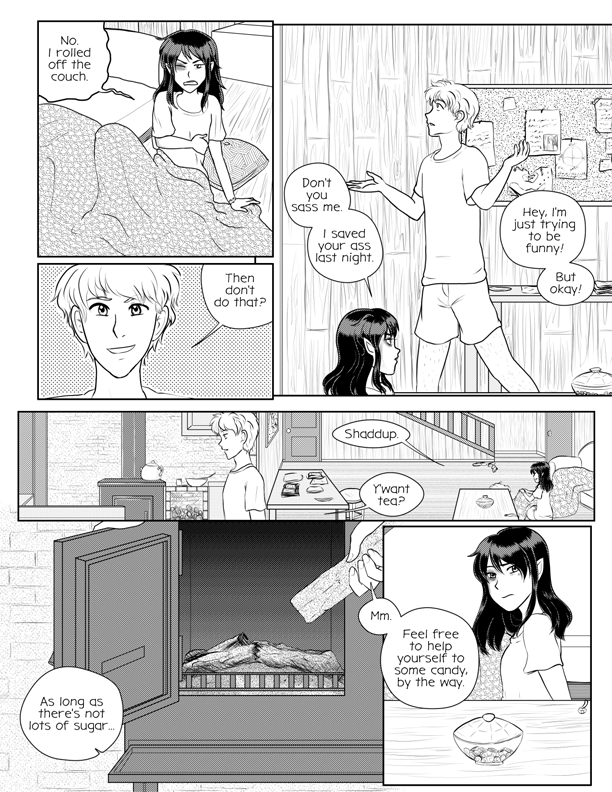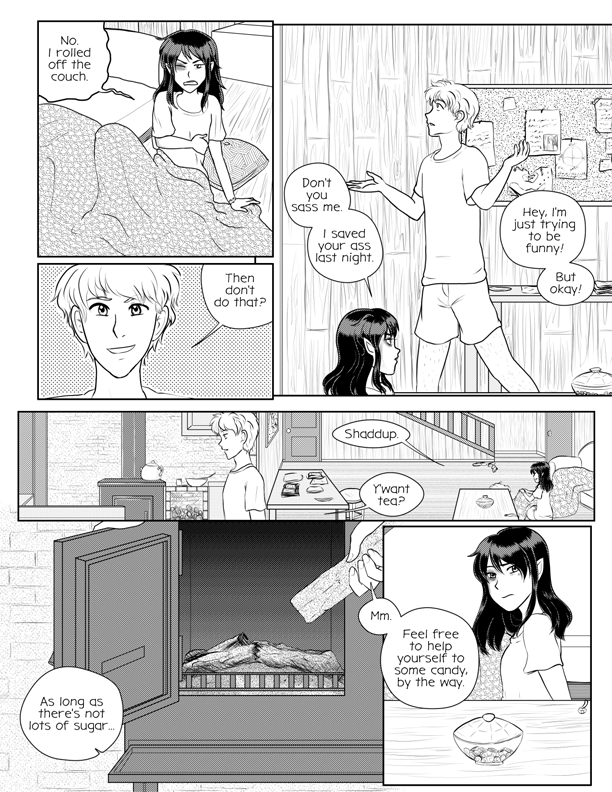 Watch
This page was drawn foreeeeeeeeeeeeeeeeeeever ago. Dang.
If you wanna read this story faster, I'd strongly advise just reading it on
its website
. New Pages go up every Friday.
< Previous Page
|
Next Page >

Still loving it!

....Fox!!

Reply

Oh, wow, I didn't know you were drawing a webcomic! Definitely gonna be checking this out.
Reply

Thanks!

I am not so confident in promoting it since it's still a bit early in the story; It's a slow burn because I can only manage a page a week at present, haha...;;;
Do you have any projects at the moment?

Reply

I really like the story so far! I'm really looking forward to more pages.

As for personal projects, I've actually got a webcomic in the works, too! But because of work, I'll probably only be able to do a page a week, once I get the ball rolling.
Reply

Reply