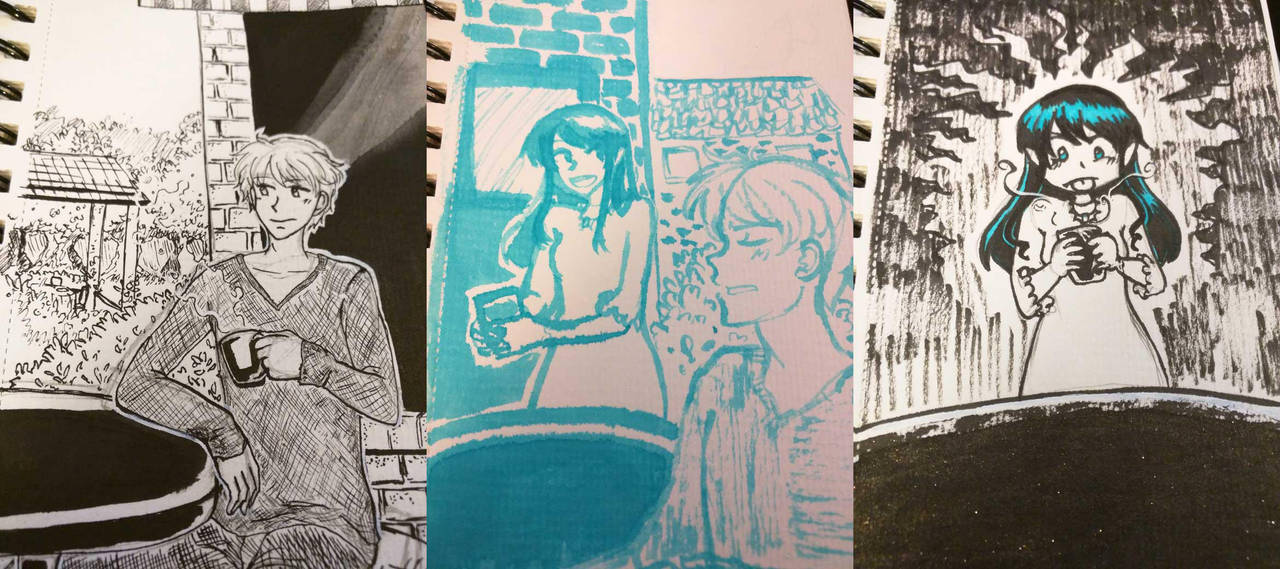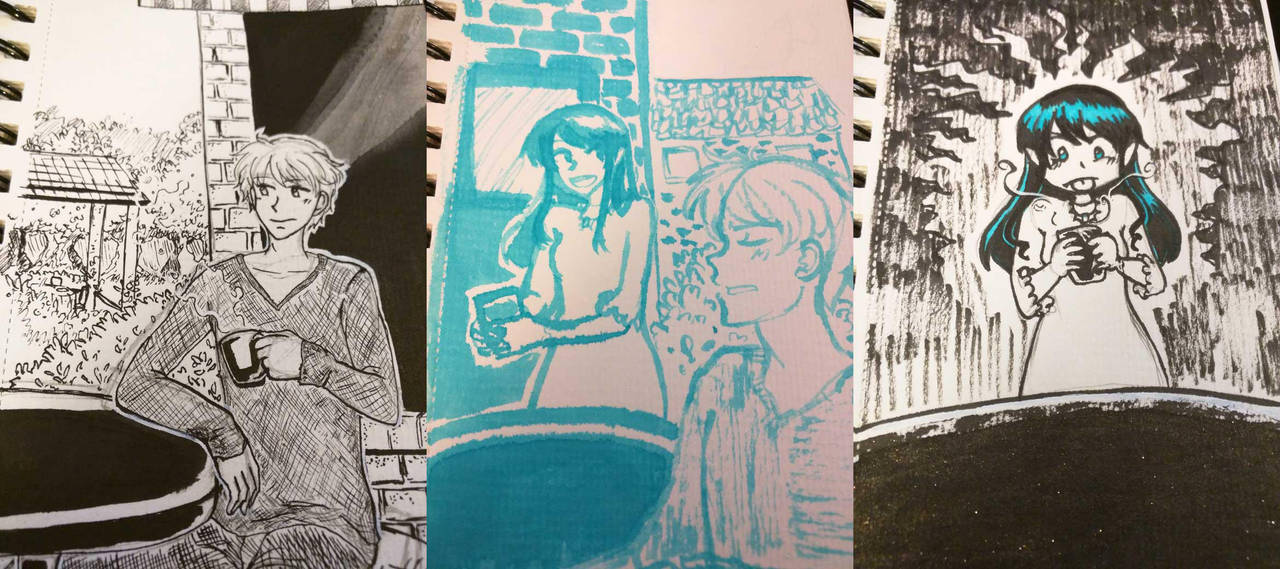 Watch
Practicing with a variety of inks and such here.

Deleter Black 6, Emerald of Chivor, and the Wink of Stella black brush used here.


So, I'm sort of drawing out scenes in mind from what will hopefully be the first chapter in Linked.

It starts out with Fox trying to enjoy tea from this new cafe which opened in town. And then Aster comes along. She starts trying to talk to him about some moneymaking opportunity (which he really does not want to take), and then... She tries the tea. "WHY IS IT SO SWEET"

...Fox enjoys sweet things. Aster does not.