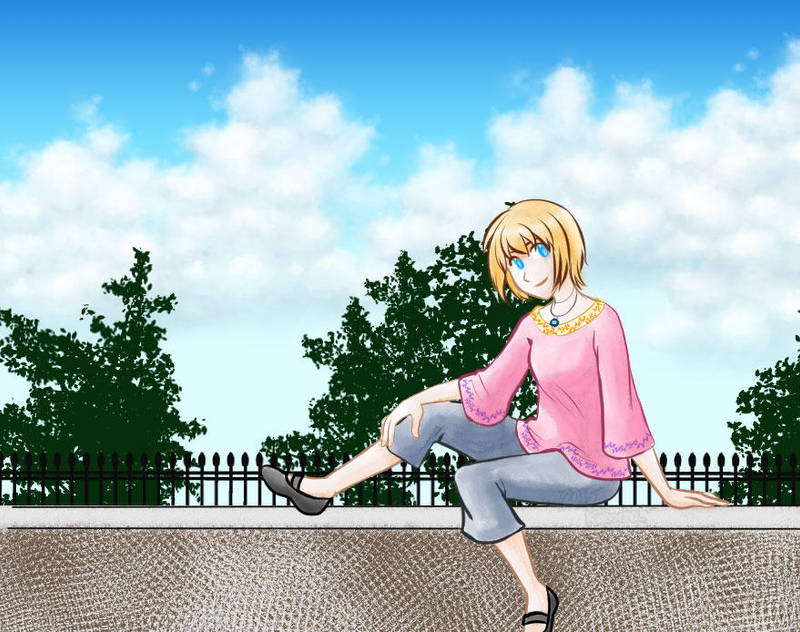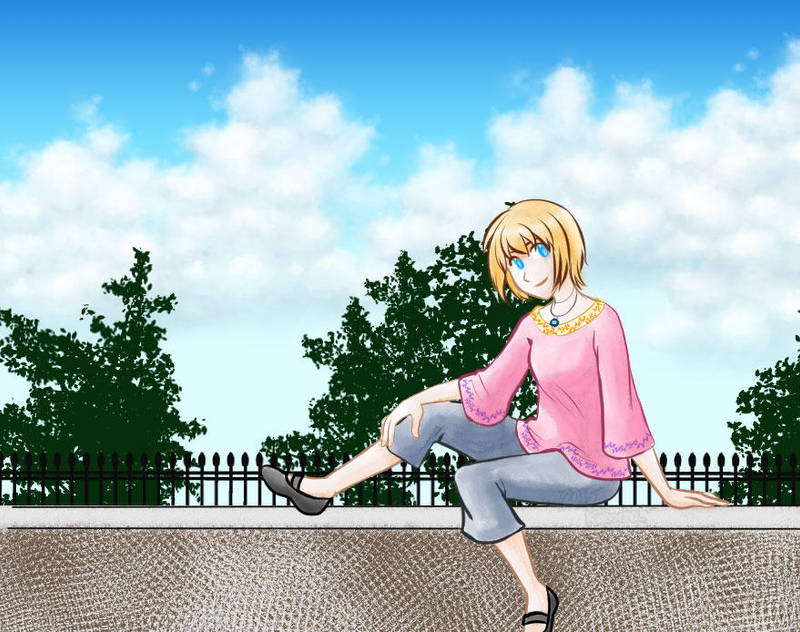 More playing with MangaStudio. This would technically (by my counting, anyway) count for week 2.

And I figured out how to do colored lineart. It's a little bit of a pain, but pretty nice!
Also, dem clouds and trees and iron bars - all brushes in that software. Nothing says "I didn't put any effort into the BG" like premade crap.