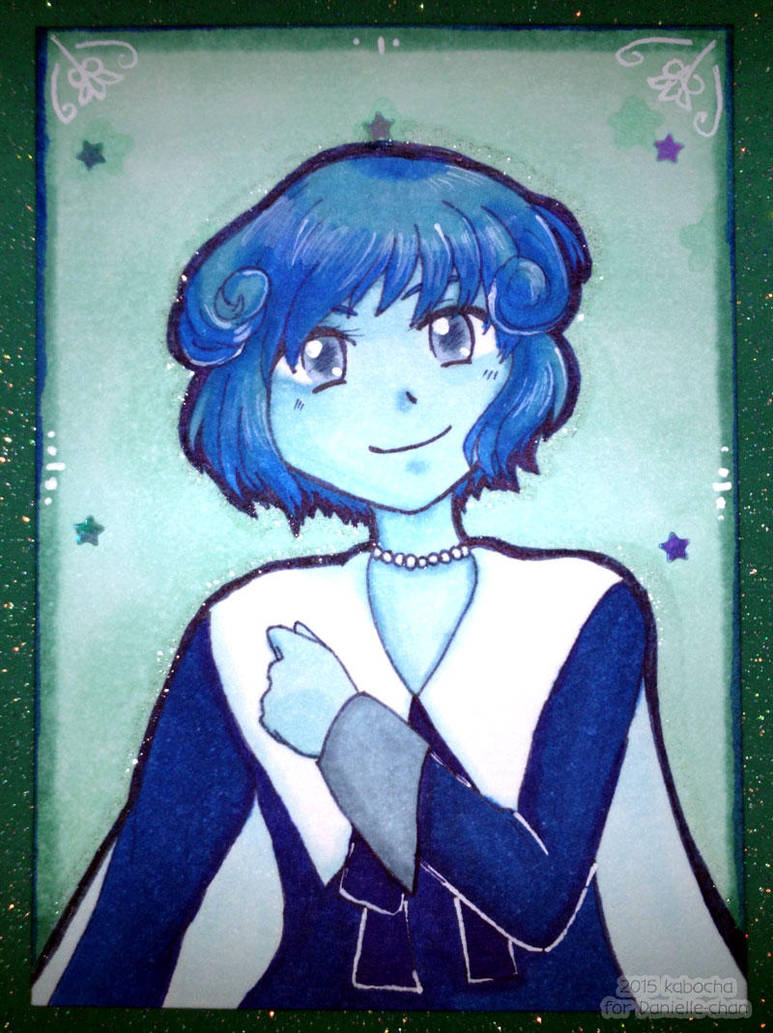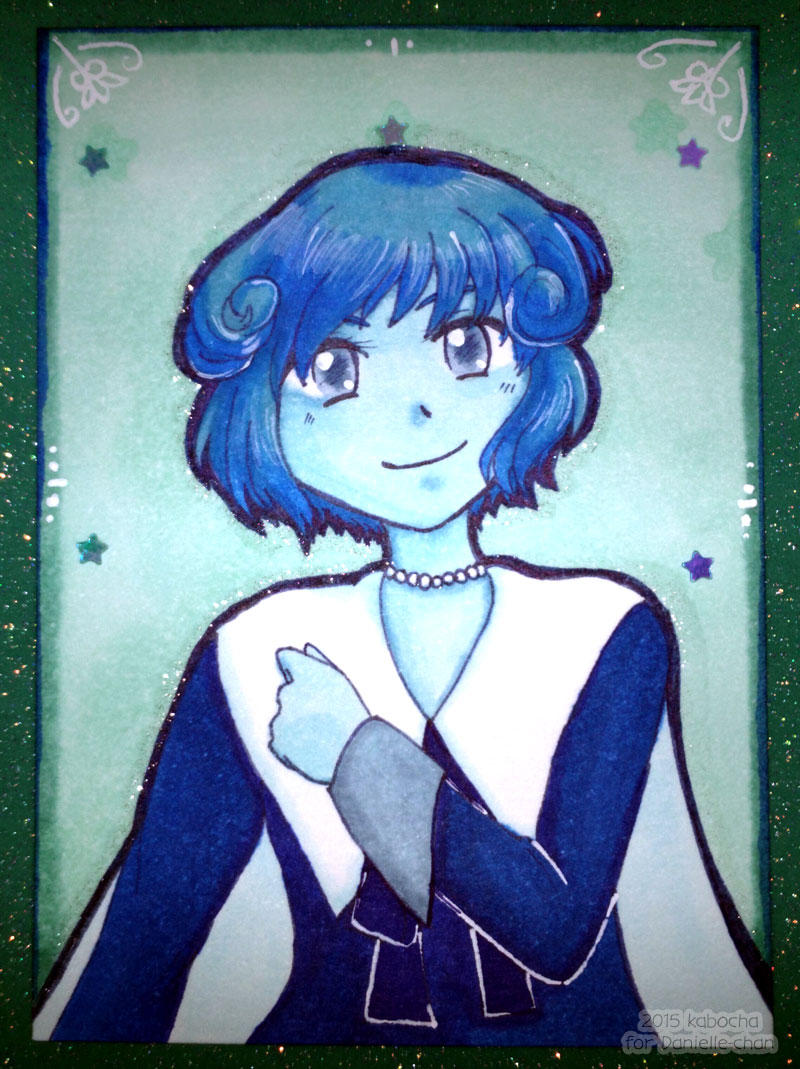 Watch
For
Danielle-chan

This is a gemsona of hers, Aquamarine~
I'm not sure if she's a crystal or homeworld gem, but who cares, right? She's cute!
Though I wonder if her necklace is made of pearls.... and if so, what would Pearl have to say about it.

Reference:

She looks very pretty!

Reply

So pretty!!

Reply

She's adorable! And she's actually Crystal, well she lives on Earth but didn't know about those three, the pearl necklace was a gift from a 'human' friend.
Reply

Aha~ Okay.

She was fun to draw, though her hair threw me for a bit of a loop! *_* I actually debated about trying to do something similar to the show's style, too...
Reply

:3 thanks and yeah it's sort of inspired by this older anime series called Video Girl Ai. >_> It would be awesome if you did manage to do the show style, it's a bit difficult to pick up.
Reply

AWESOME

Reply