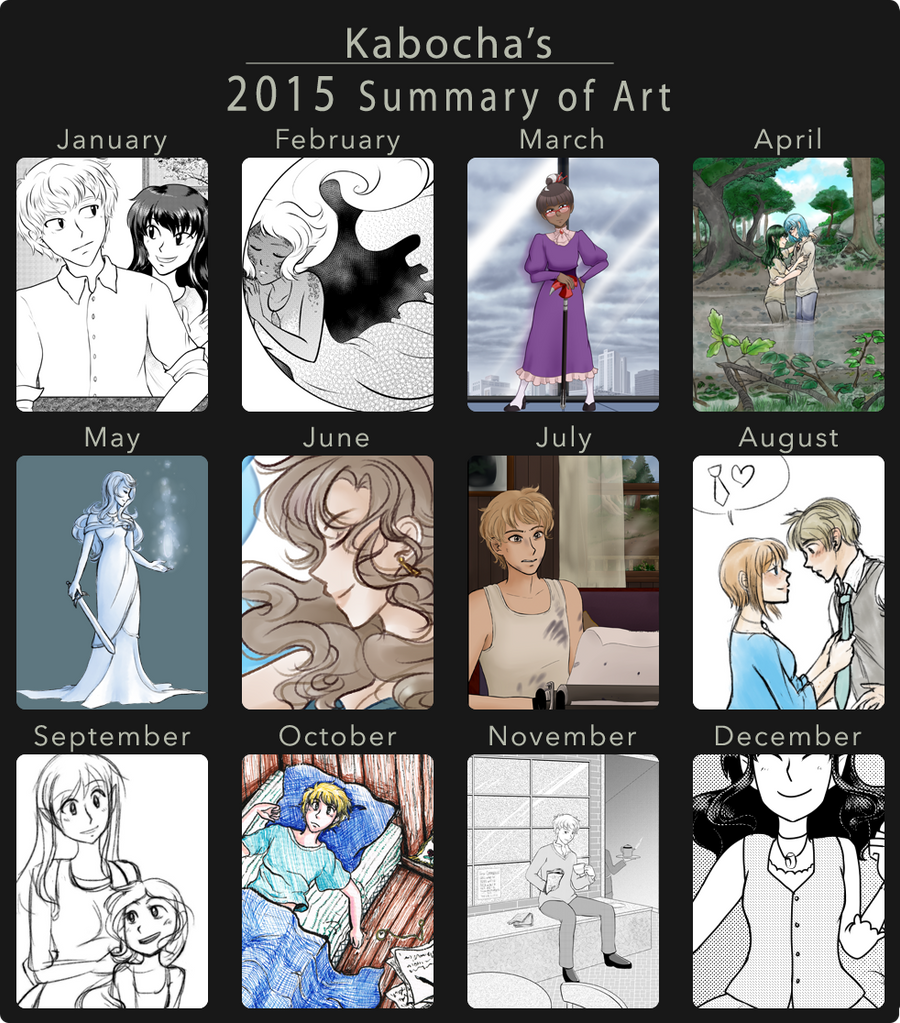 Watch
2015 has been a year, for sure. In January, February, and early March, I was working in Manga Studio a lot, because I thought it'd be a good thing to learn.
Then in the end of March, I got into an accident, and really, it messed a lot of things up. The piece I chose for April was done while I was still out of work from it.
I really don't remember a whole lot of May - July, except that I drew things. August, I ended up not feeling super well due to the aforementioned accident.
Then September - November was just filled with doodles and ways for me to increase my artistic stamina.

I'm now working on comics again in December!