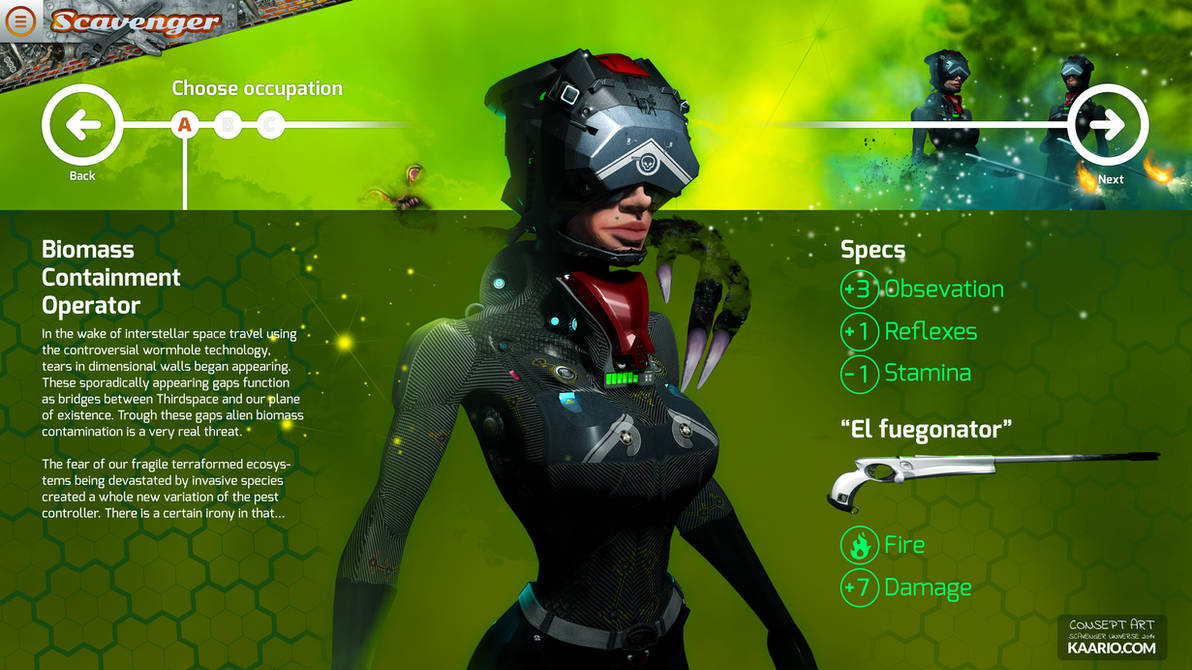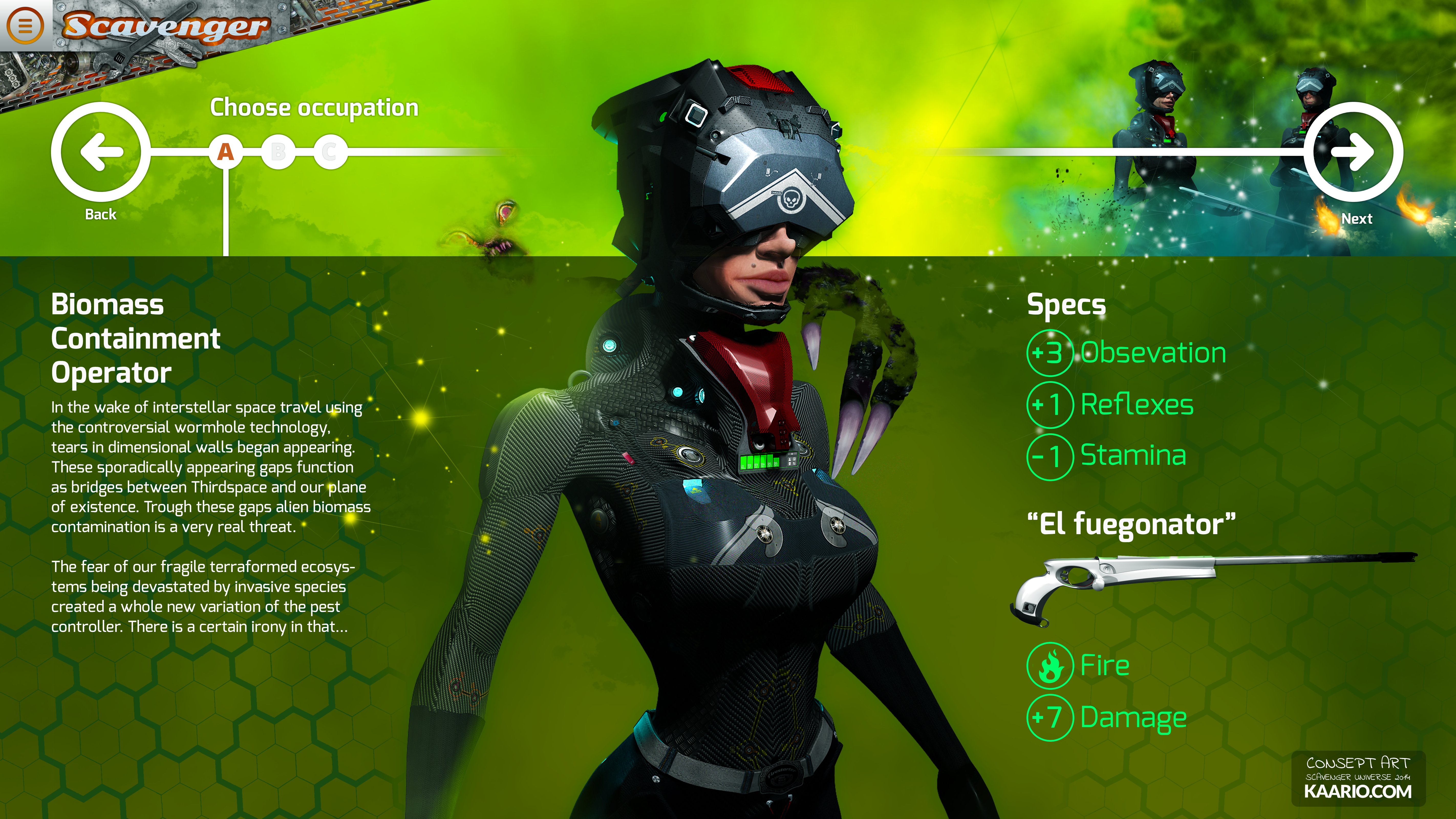 Watch
In the wake of interstellar space travel using the controversial wormhole technology, tears in dimensional walls began appearing. These sporadically appearing gaps function as bridges between Thirdspace and our plane of existence. Trough these gaps alien biomass contamination is a very real threat. The fear of our fragile terraformed ecosystems being devastated by invasive species created a whole new variation of the pest controller. There is a certain irony in that...

Looks interesting, are there other pictures related to this, ideas for the hostile ecology, ?
Reply

Thanks.
I have largish production manual and even a script written for this. Left over from previous iterations, where "Scavenger" has been a graphic novel and before that, an animation. Ill probably open up this world, it's characters, history and biology with more similar images as this one.
In many ways, this gallery folder
kaario.deviantart.com/gallery/…
, is a precursor to this.
Also
Freya
is part of this Universe

Reply