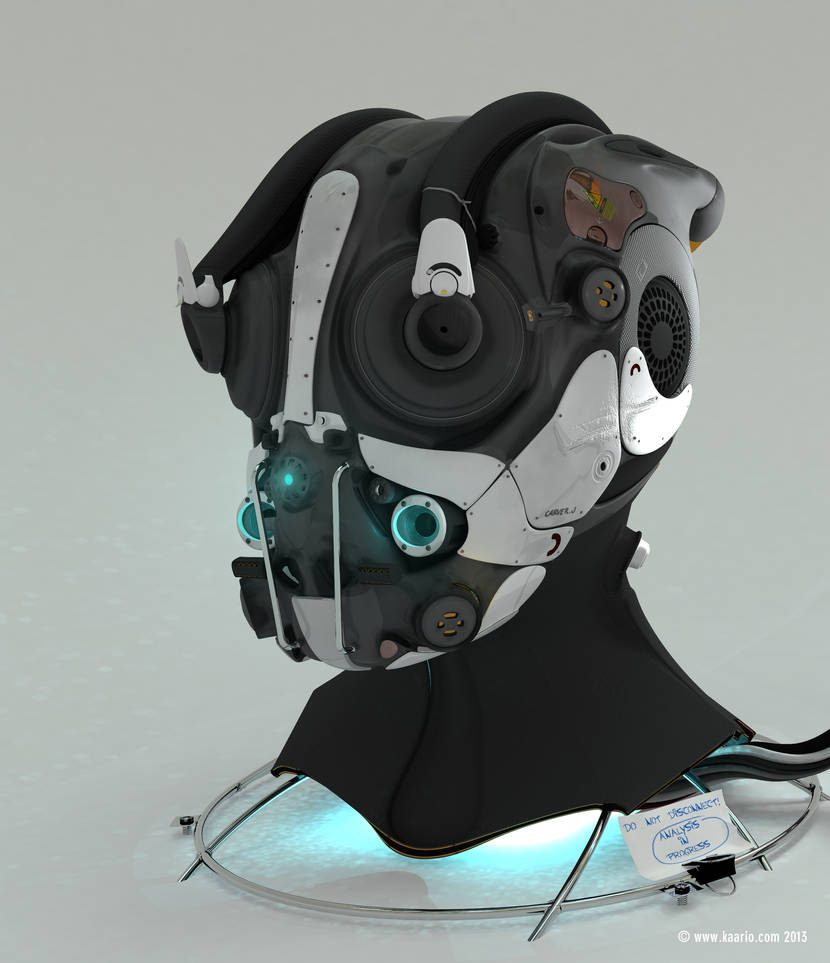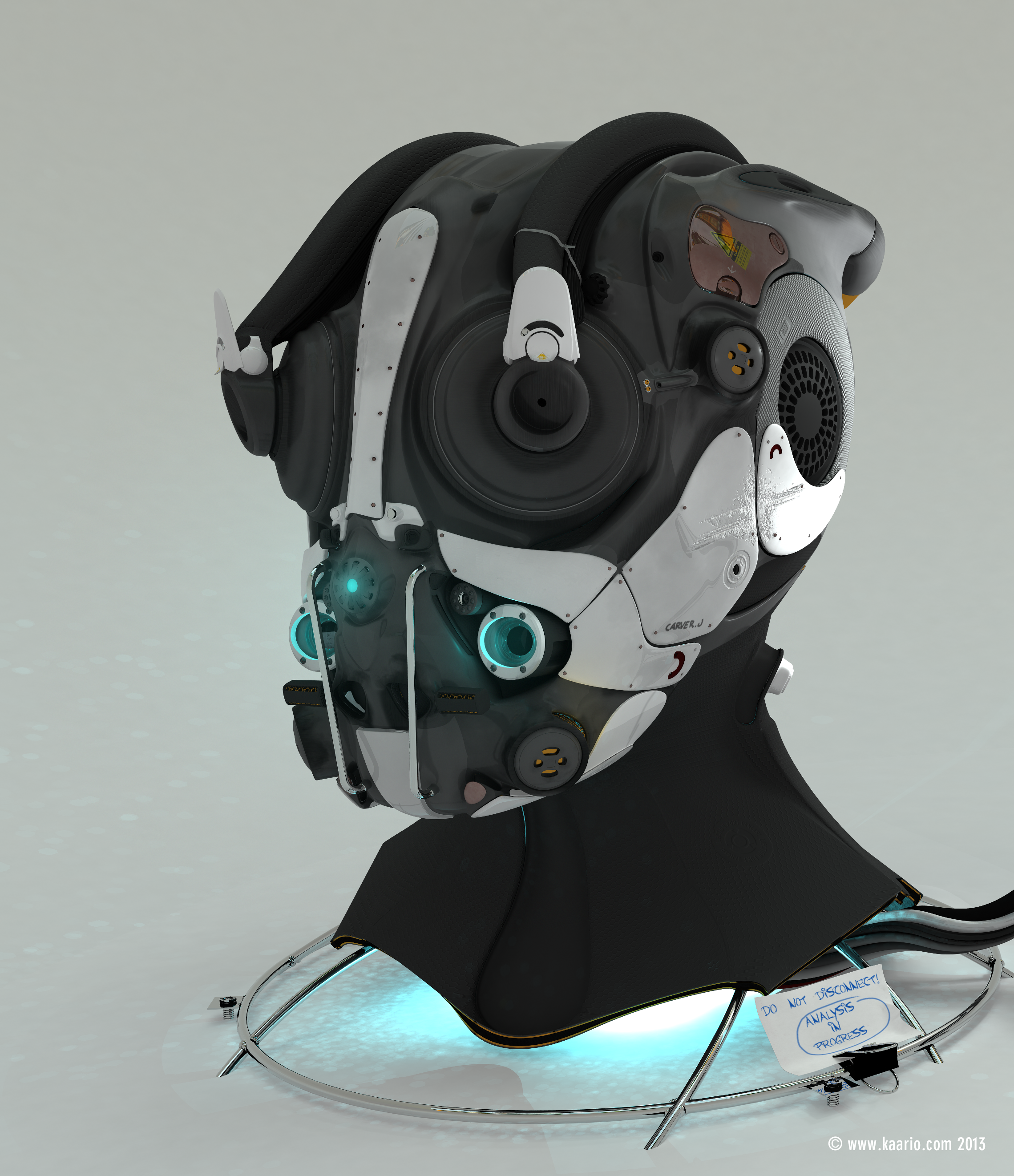 Watch

good one , nice shapes, but beware of texture tretches in the UV corners, do you use maya or 3ds?

isthe low samples on the lights below intended?
Reply

Hi and thanks for the comment. I use Maya mostly for these types of projects. The light under the helmet comes off as if there where low samples, but I think the "rough" feel is mostly because of other issues. I did intend the light to look more or less like it does on the image, but im not completely happy with it.
Reply

hi,
well do not satisfy you because those blotchy spots are due to a low sample setting on GI and we can feel it, if you really want to do this kind of lighting you have several ways like tweaking the light itself by using an alpha map on light, an other type of map is used to reproduce some reallistic lights on MR but i do not remember the name, i 'll have a look, an other thing you can do is use caustics ( the easyest but most time /ressources consuming )

for the UV issue,this is typically a mismatch between mod ans uv when you smooth, in your smooth settings try to change the internal option to none, and try to tweak the UV edges if the first option didn't work
Reply

Very cool piece , very nice !
Reply

Reply