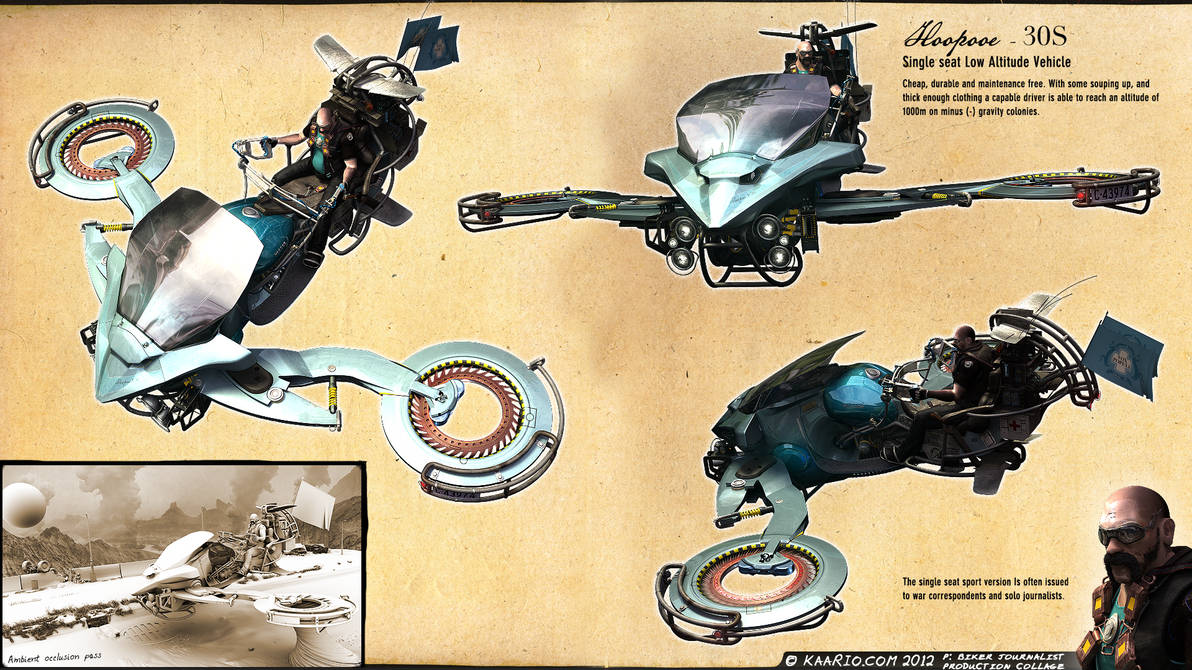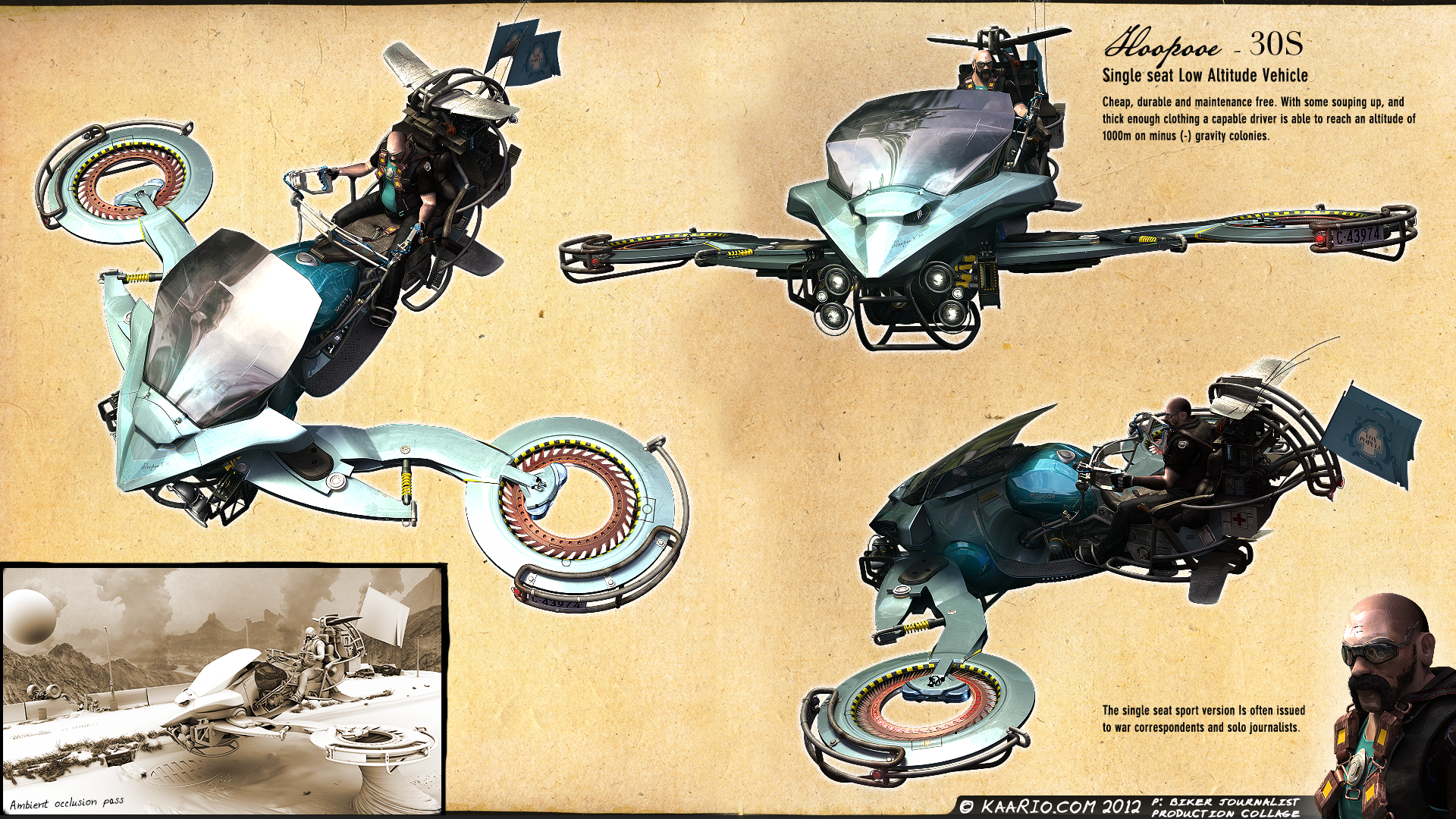 Watch
Hoopooe - 30S

Single seat Low Altitude Vehicle

Cheap, durable and maintenance free. With some souping up, and thick enough clothing a capable driver is able to reach an altitude of 1000m on minus (-) gravity colonies.

The single seat sport version Is often issued
to war correspondents and solo journalists.

Part of the Cambrian series

Actual scene to follow, after a grueling 8 hours of rendering finishes.

Dear Kaario
I'm Etienne, da actor and designer of a real flying ride project.
In need of support and funds, allow me to suggest you have a look to my conception, and hopefully support it, the way you chose.
Please have a look !

www.kickstarter.com/projects/1…
www.facebook.com/identifiedfly…
A look, a comment, a like or a euro, your support will be highly appreciated.
Thank you for the attention you'll pay to my mesage.
Sincerely,
Etienne
Reply

Reply