OPEN FOR COMMISSIONS


Commissions are open - if you want high quality character artworks from all kinds of SciFi or Fantasy settings, I'm your bunny!



Interested? Questions? Just send me a PM here on dA and let's see what we can do for you.



STATUS UPDATE


Just as my birthday was right around the corner, I received a wonderful gift in form of a
Daily Deviation
for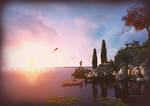 , and I want to send a heartfelt "THANK YOU!" to

for suggesting it, to

for featuring it, and to all of you who commented on the deviation and added it to their

s; your support means the world to me, and I cannot thank you enough for it!

2018 has been a busy year so far, but I am trying now to work my way through all the comments and deviations I still haven't commented on. It is great to see that now and then, folks pop in here that I still know from way-back-when and leave more deviations or a journal so that we get a bit of an update what they are up to, and it always brightens my day to see they are still around even if we are all kind of busy and cannot chat as much as we used to.

So, everyone, how has the year been for you so far? Are you enjoying the summer? Any fun art projects or a vacation coming up?
I hope you are all doing well, and I cannot wait to hear from you all!

All the best,
Kaana


FROM MY FAVOURITES


Today, I would like to feature

. He says he is still at the beginning of his artistic journey and always looking for feedback, so why not check out his gallery and tell him what you think?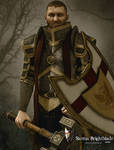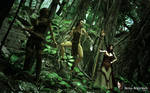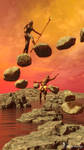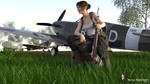 MY WEBSITE