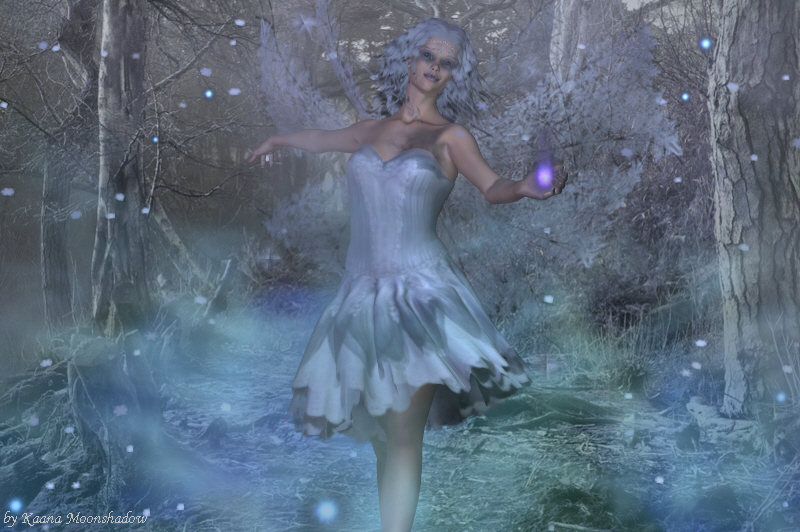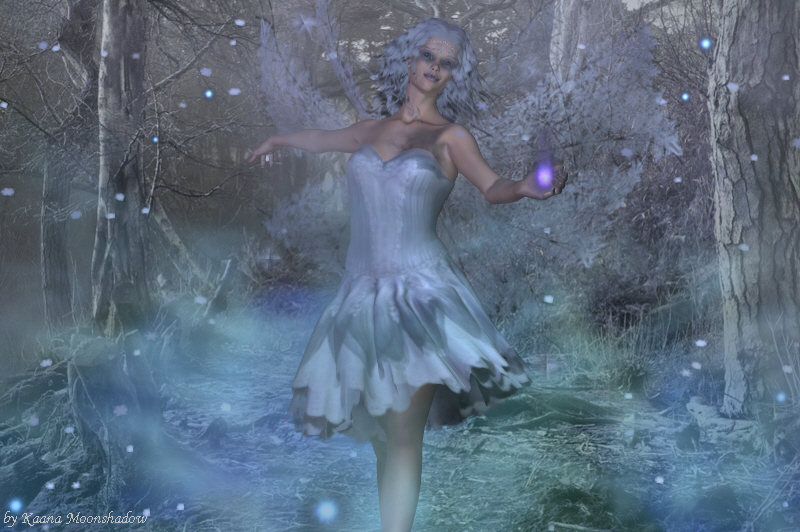 Watch
When I watched Disney's Fantasia a long while ago, I loved one particular scene where the fairies of the seasons danced to Tchaikowsky's Nutcracker Suite and brought ice and snow wherever they went, so that the world changed from autumn to winter.
It's rather freezing outside right now

, and so I thought of that scene again and wanted to make some kind of winter render for you.
This is also another way of saying 'Thank you' and showing my gratitude for all the support I'm getting from you folks.
Thanks for watching, and for your comments!

Many thanks to *islandtime
[link]
, who kindly allowed me to use her wonderful works as backgrounds for my own art.

Made in Poser 7

So beautiful...
and the train of colors, amazing.

Reply

Thanks a lot!

I'm still amazed what Poser can do regarding to colours and lighting effects. It's a lot of fun to play around with the tools, and I'm really happy you like the results!

Reply

This is absolutely GORGEOUS!!
Reply

Thanks a lot!

I'm in kind of a snowy wintermood right now

, so I guess it was only a matter of time until I started to play around with the more frozen tools Poser has to offer...

I'm really glad you like it!

Reply

This is very lovely! Nicely done.

Reply

Reply