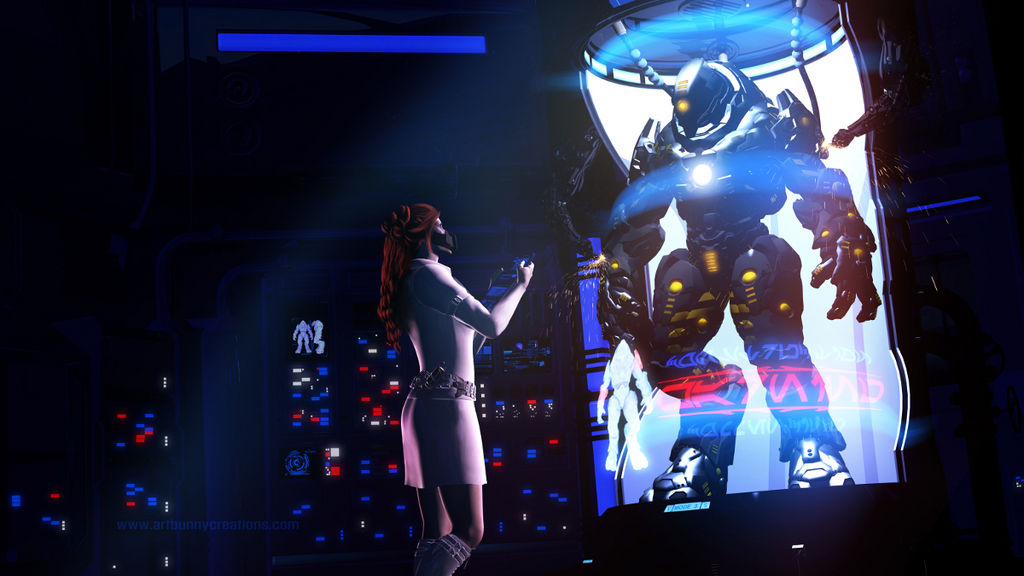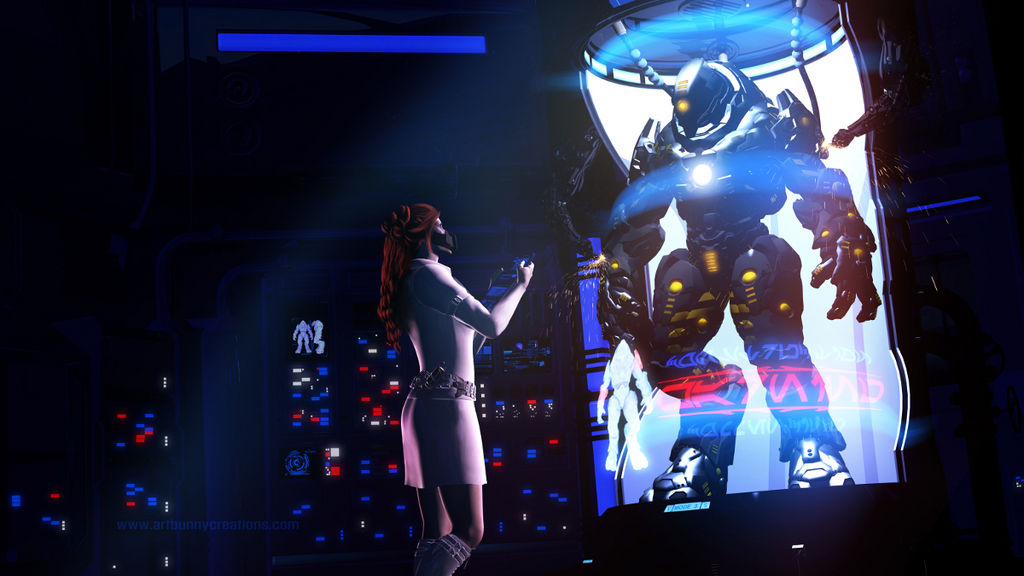 A more elaborate SciFi scene, showing a droid engineer hard at work.
The scene and most of the holograms were set up in Carrara, and it was a cool challenge and a lot of fun to get it to work!

~~~~~
INTERESTED IN COMMISSIONING ME? SEND ME A PM HERE AND WE CAN DISCUSS THE DETAILS!


~~~~~Tools of the Trade:
Carrara 8.5, Photoshop CS 5
Website:
www.artbunnycreations.com

Great scene! It all works together well
Reply

Reply

Very nicely done x3 amazingling lighting x3
Reply

So awesome! Thought it was armor for an Elite from the Halo series at first, glad to see it's more creative than that!
Reply

Thanks! ;D I never played any of the Halo games so I had to google "Halo Elite", and now I see why you're thinking of them. I bet the droid model was inspired by them!

Reply

I really like how you captured the scale of the robot and how intimidating it looks

Reply

Thanks!

But I'm certain nothing bad would ever happen simply because someone builds such a droid.

Reply

Ooh, cool!

Reply

Wow, that robot looks scary as heck, so do you have a picture of the thing?
Reply

Aye, that droid is a great model! I have no pics of it, but if you're into 3D this is the model I used:
www.daz3d.com/beo2k10-v2
Reply