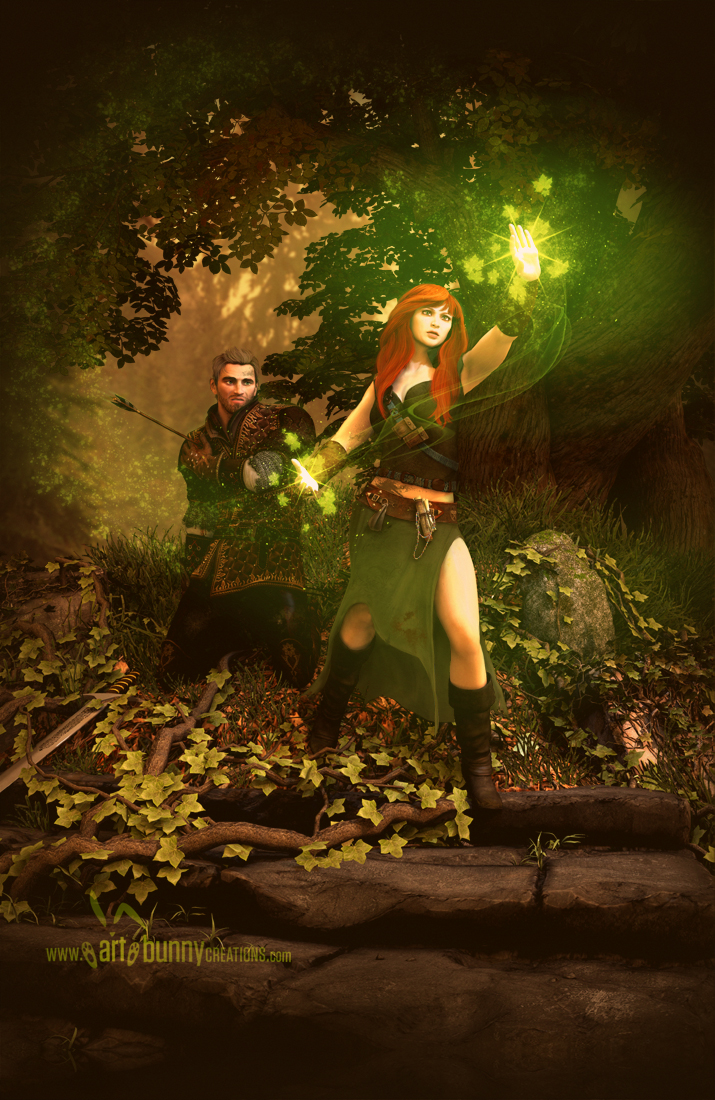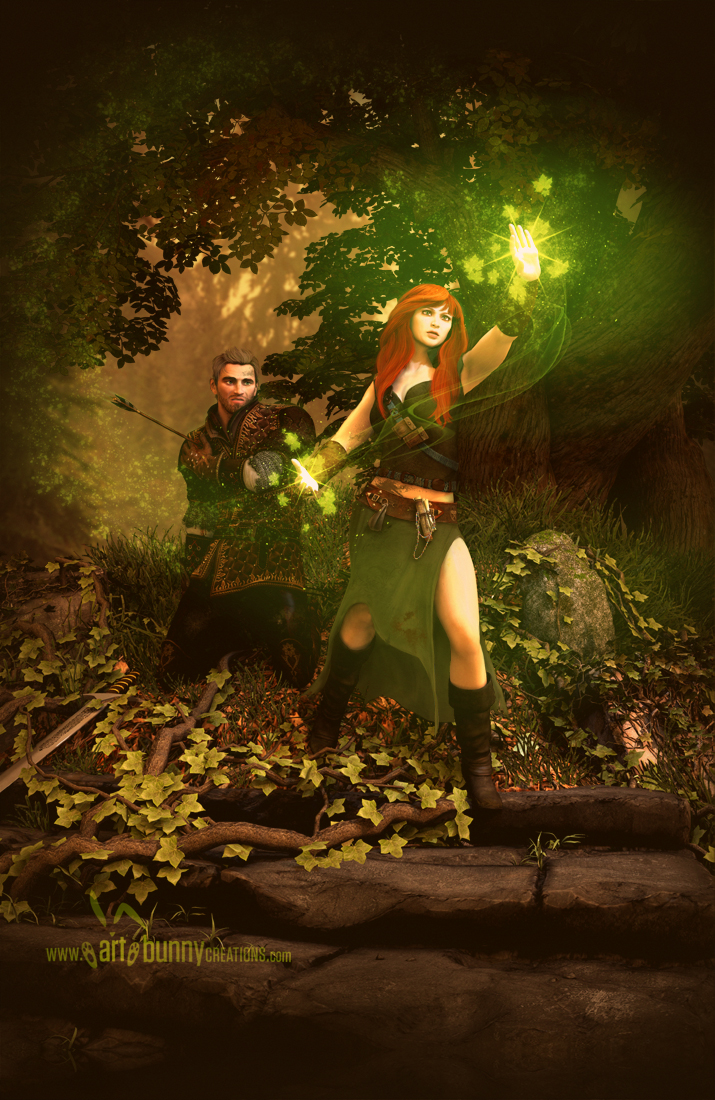 Another commission for a client, this time for a book cover. I had a lot of fun setting up the characters and the woodland scene, and I love the warm colour scheme here. That the heroine has red hair also didn't hurt!


~~~~~
INTERESTED IN COMMISSIONING ME? SEND ME A PM HERE AND WE CAN DISCUSS THE DETAILS!


~~~~~Tools of the Trade:
Carrara 8.5, Zbrush 4R8, Photoshop CS 5
Website:
www.artbunnycreations.com

Lush, almost autumn colours although that could be the light. I do like the composition but a lower angle might have felt more dynamic? A lot of nice detail that tells a story.

Reply

Autumn colours are my weakness.

I'm glad that you feel it tells a story. It's supposed to be a book cover, so I didn't go for a more dramatic angle, but I hope that at least some dynamic is there.

Reply

I love your magical images. Your environments are always so lush and realistic.

Reply

Reply

oooh now that looks brilliant!! Love the background
Reply

Thanks!

The background actually turned out 98% as I imagined it when I discussed the idea first with the client, so I'm pretty pleased!

Reply

Great picture and render. Looks like a painting.
Reply

Very cool Kaana

Reply

Reply

Reply