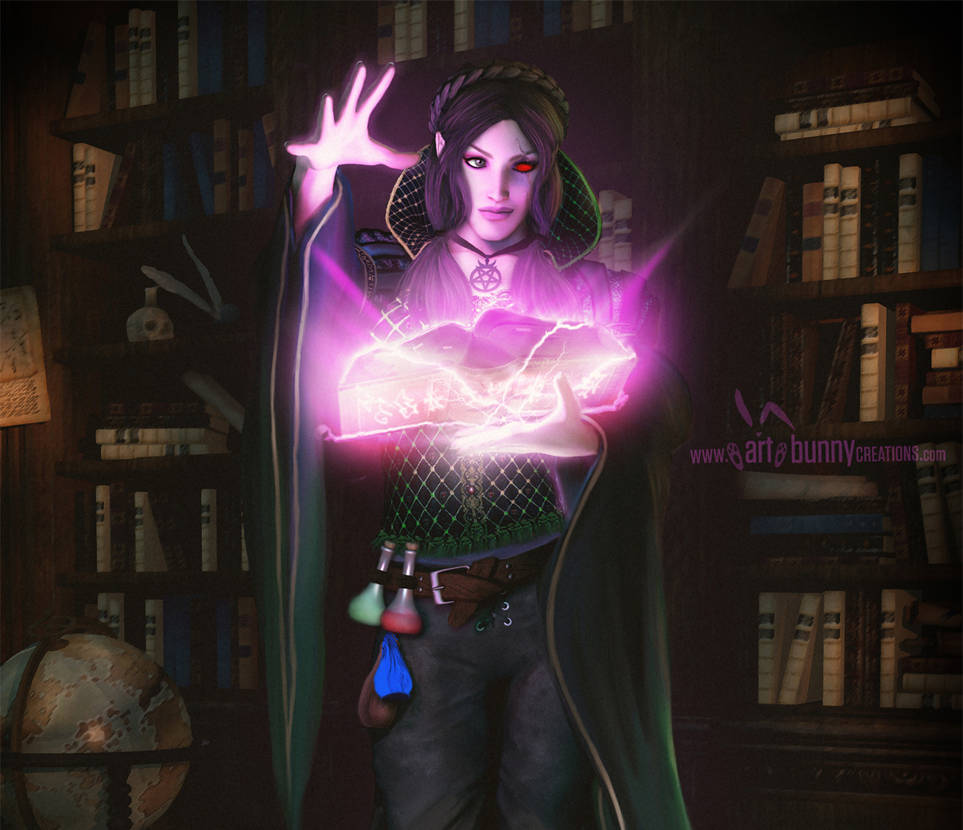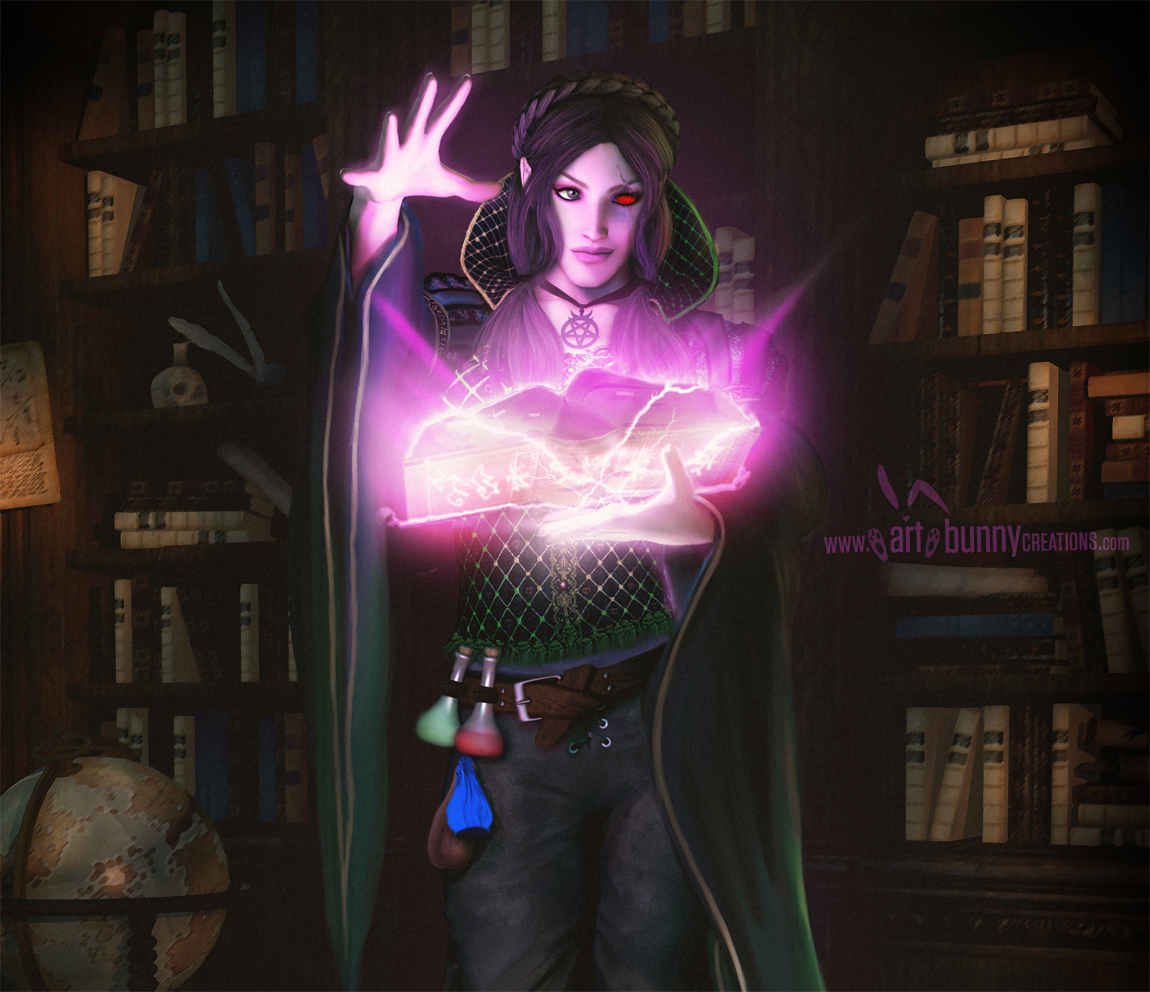 2019 is already shaping up to be an interesting year in terms of work, but I still found some time to do some art just for fun. And it's time to try out the new
Pathfinder - Kingmaker
DLCs, so a new portrait was also in order!

So say Hello to... spellcaster lady. It seems all my mages have a thing for knowledge and are terrible show-offs while reading a book.

The background, character and basic lighting were set up in Carrara, Zbrush was used to morph her face the way I wanted and the absolutely brilliant VWD Cloth and Hair to get dynamic clothing into Carrara!

Then, she got exported to Photoshop for all the magic to happen!

~~~~~
INTERESTED IN COMMISSIONING A BOOK COVER, CHARACTER ART OR ANOTHER KIND OF ILLUSTRATION? SEND ME A PM HERE ON dA TO LEARN MORE!


~~~~~Tools of the Trade:
Carrara 8.5, Zbrush 4R8, VWD Cloth and Hair Carrara, Photoshop CS 5
Website:
www.artbunnycreations.com


OMG this is such a classic rpg image with all the right ingredients! Love this!

Reply

Reply

Oooh, I love me a powerful lady! Great character and the image is top-notch quality, as always from you, my dear!

I got the base game, btw, and tried to play it a couple of times but could never drag myself past the intro sequence... does it get better later on?

Reply

Thank you so much, hon!

And it does get better, in my opinion - it's one of my all-time favourite RPGs!

But it is very old school, so the story takes its time to get going (and there is A LOT of it), and when the game tells you that you'd better hurry or bad things happen to people, then YOU BETTER HURRY!

But I love the story and the companions, and you can feel that Owlcat Studios have poured so much love into this project. If you feel like it drags a little at the beginning, you can custom-design the difficulty in the settings to make it run more smoothly and see if you get hooked a bit later on?

Reply

Well, after such a recommendation I will definitely give it another go and be more patient this time.

I love classic, old school RPGs and it seems this one really does it well. Time-sensitive missions are always a welcome challenge.

Thanks for sharing the info, my dear!

Reply

You're most welcome - I gladly recommend Kingmaker to everyone who asks because I feel it's going a bit under the radar of many gamers who might actually enjoy it!

I hope you'll have a better time when you try it again; there is much to love if one is patient, and Owlcat are still very diligently patching and developing the game!
Reply

Reply

she's got the POWAH!!!
(I will have another potrait comission for you eventually. Noooot yet.)

Reply

Reply

Very cool as always

Reply

Fabulous! I love the colour of the spell!
Reply