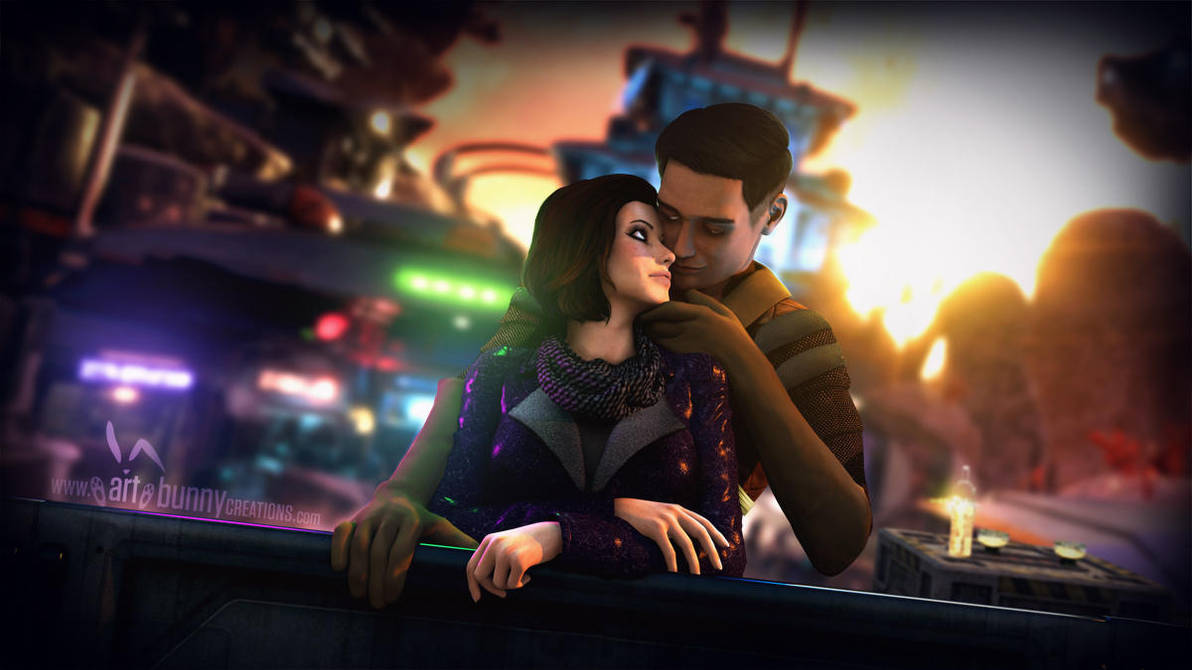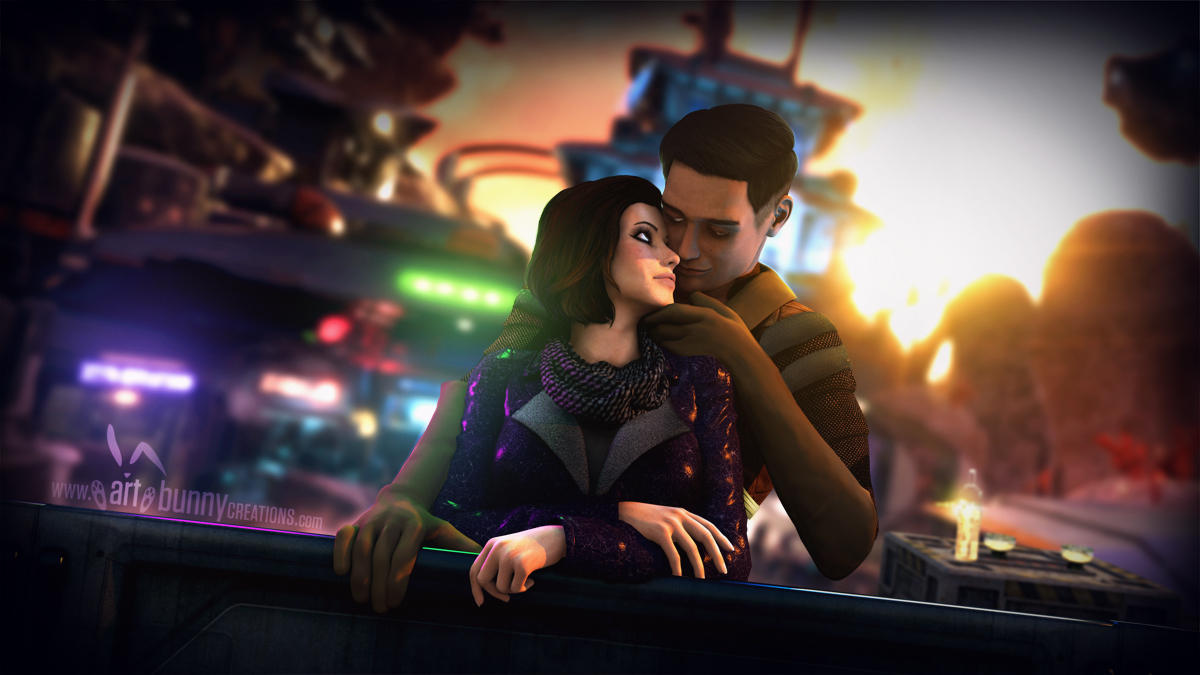 Another commission, this time for the lovely

. It shows her Pathfinder Ryder with her love interest Reyes Vidal, enjoying a romantic sunset in Kadara port.
I love making cute, romantic scenes in one of my favourite fandoms so working on this was a lot of fun, even though the character's clothes were a bit of a nightmare to recreate. Yeah, I'm looking at you, Vidal!

This artwork also is a double premiere of sorts:
Not only does it show my own Reyes Vidal face morph, created in Zbrush, but it also shows the first piece of dynamic clothing created with
VWD Cloth and Hair
!

It's just a shawl, I know, but if you'd seen the cloth piece it's based on you'd also be happy and amazed how much more realistic it behaves right now!

Many thanks to all my watchers and visitors for your comments and

s, your support and feedback means the world to me!

~~~~~
INTERESTED IN COMMISSIONING ME? SEND ME A PM HERE AND WE CAN DISCUSS THE DETAILS!


~~~~~Tools of the Trade:
Carrara 8.5, Zbrush 4R8, Photoshop CS 5
Website:
www.artbunnycreations.com

Aww, they are in love


Z-brush!!

I saw it once and was stunned by all its functions, and then I ran away and hid under my bed

Reply

Hehe, it can be intimidating indeed. But the learning curve is rather steep and there are lots of great tutorials out there, helping with the intimidating menus.

If you still have access to it, give it another try! I was very impressed how well the GoZ bridge between Carrara and Zbrush works, and how even the simplest modeling tools improved the quality of my facial morphs!
Reply

Very tender. Love their face expressions, the poses, and the slightly tilted camera angle.
Reply

Thanks!

I'm glad the intended tenderness comes across.
Reply

Eee! I love this so much. Thank you for capturing my Sara with my new favorite shady bastard.

The back ground and their clothing is awesome, and I adore the way he'd looking at her.

Reply

Would you be ok with me using this as a pose reference?
Reply

Sure thing, go ahead!

If you do, I'd appreciate it if you could link back here to show the source but other than that - have fun with it!

Reply