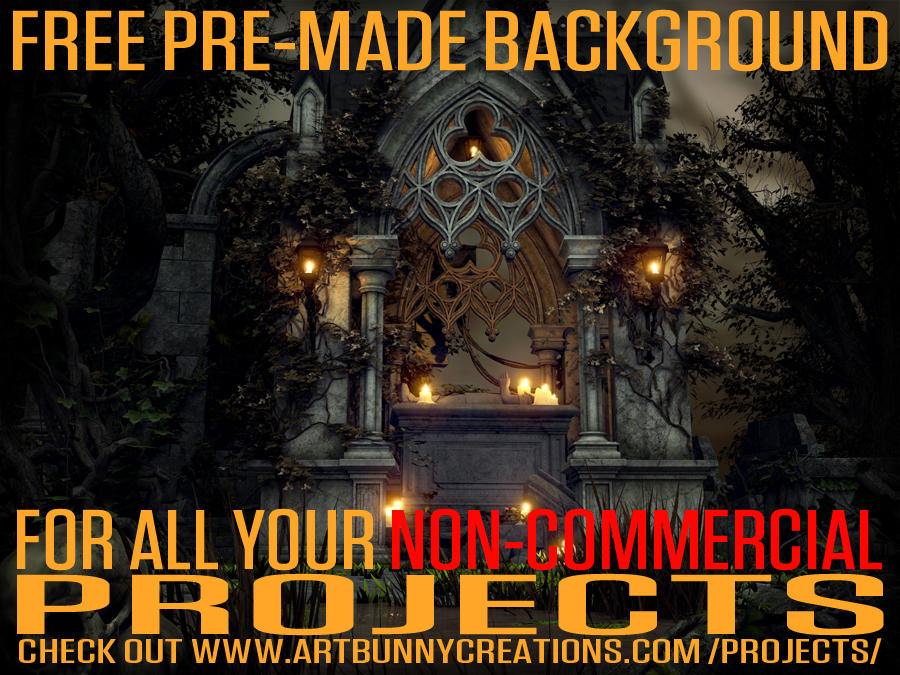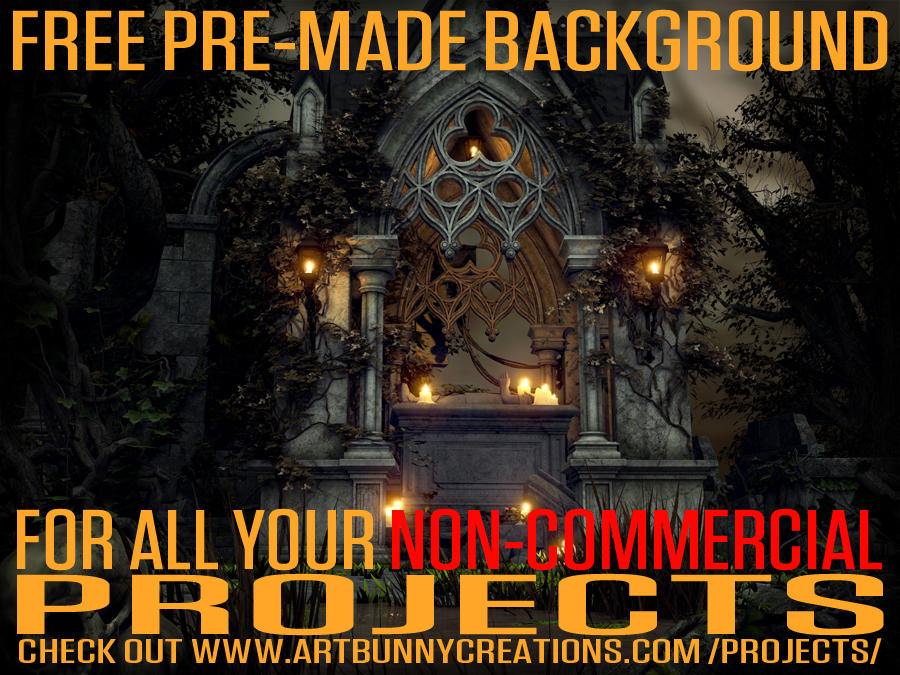 Watch
I know I haven't been around much lately, so I thought I could make up for that by offering you a free background for all your non-commercial projects. This artwork was actually ment to be part of a Halloween-themed BG pack, but since I scrapped that pack for now and decided to go with a different theme, I thought I could still offer it as a "Thank you!" for your patience and support.
You can find the free background in high resolution (3000 x 2250) over at my homepage
www.artbunnycreations.com
if you click on this link:

www.artbunnycreations.com/proj…
Enjoy, and if you use this background for one of your own artworks, please let me know - I'd love to feature it on my homepage!


Looks great! Thanks for sharing.
Reply

Awesome! I think I will do something with this when I get the chance. Thanks for sharing it, hun!
Reply

Great! Please send me the link if you do, I'd love to see and feature it!

Reply

Splendid, dear

Reply

Thank you Kaana. It's lovely.

Imagination has just broken loose and ideas run amok. I hope you release more bg as frebbies in the future.

Reply

Awesome, I'm glad to hear it inspired you!

If you do work with it, please send me the link because I'd really like to see the final work and feature it.

And yes, I'm pretty sure there will be more freebies in the future. Keep an eye out!

Reply

Reply

Reply

Reply

Yeah, I just read all your last journals... sounds like you really had it rough!

I'm sorry to hear about Aishe, since I know only too well what it feels like to lose a beloved pet. Our rabbit Hannibal passed away over a year ago, and I still miss him sometimes. But I do believe that the memories of the good times truly equal out the pain, and I hope this will be true for you and your wife. How does Morris cope with being the only cat in your household now?
And that auto-correct program... damn, that would have made me crazy!

Did you get your work back in shape again?
Reply

Morris likes being alpha cat.

We're going to get another before TOO long though.
The bad part of SmartEdit is it wasn't 'supposed' to be an auto-correct. It was just supposed to run reports you could compare to your work. Ehh....yeah.
Anyway, it's fixed now. Took a good chunk of time on the weekend.

Reply