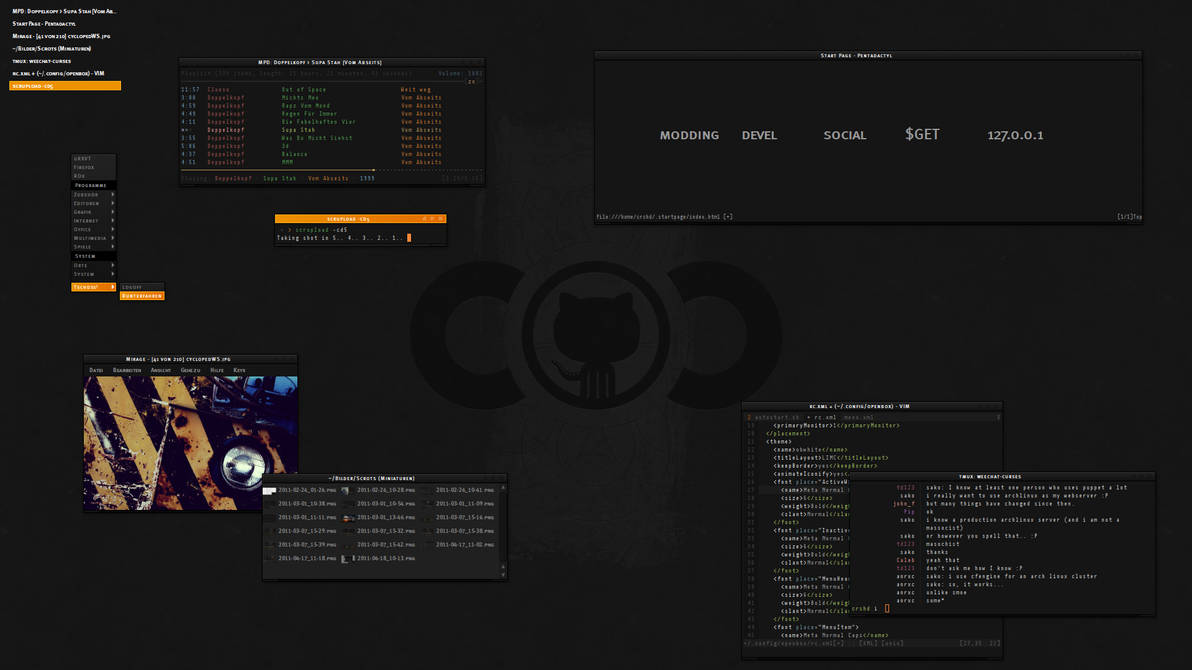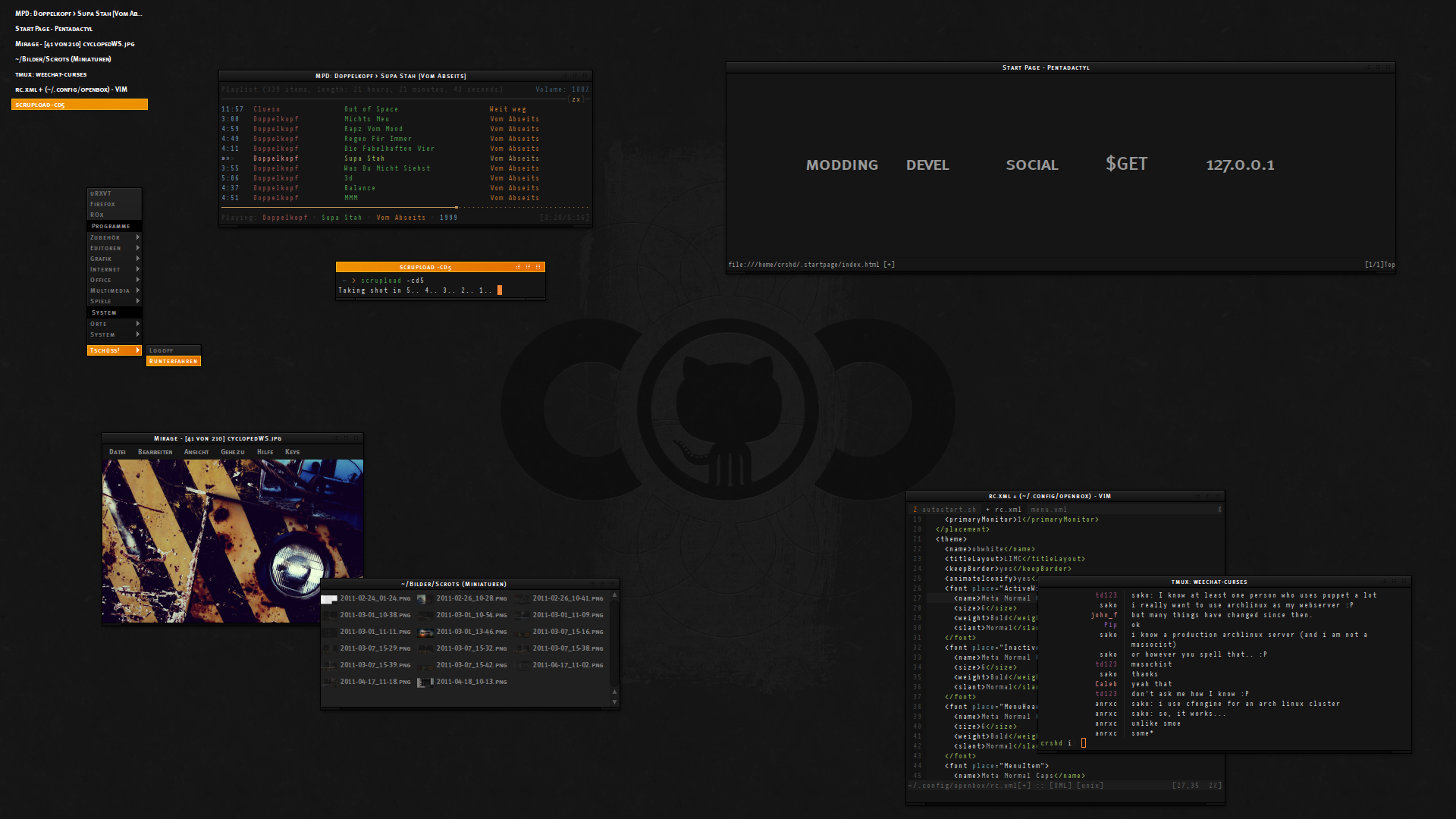 Watch
Finally got a new mainboard for my lappy. Arrived in the mail on Saturday, I think that was the happiest day I had this year.
So I thought... Maybe I'll put something on dA again...
It's quite a drift from my everyday setup using subtle, but sometimes I like to play around with floating WMs again.
---
OS
Gentoo
WM
Openbox
GTK
Custom
OB
Custom
based on BrushAway's "nightmare"
Wall
Octocat
Xdefaults
Custom
based on railscast's TextMate theme
Fonts
Meta, Pragmata
Apps
tint2, ncmpcpp, FF4 (pentadactyl), Mirage, ROX, Vim, WeeChat
All custom configs.
---
This shot is participating in
pixelfuckers' SSC 11
and
deskmodder.de's DSC-99