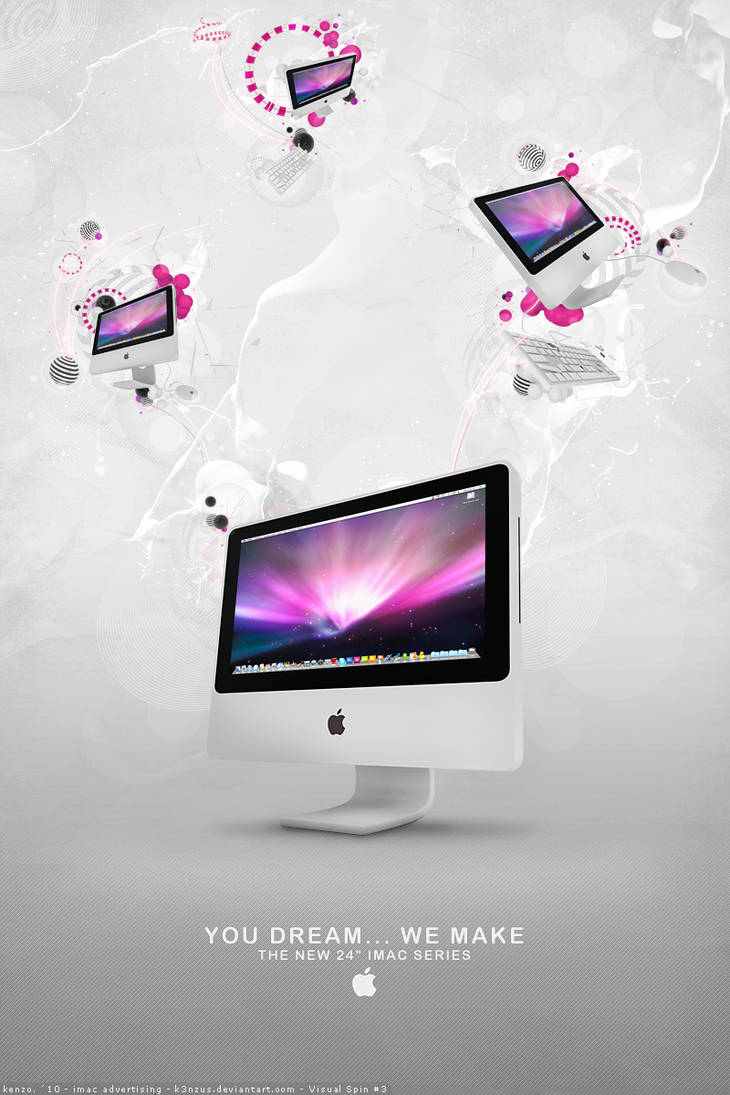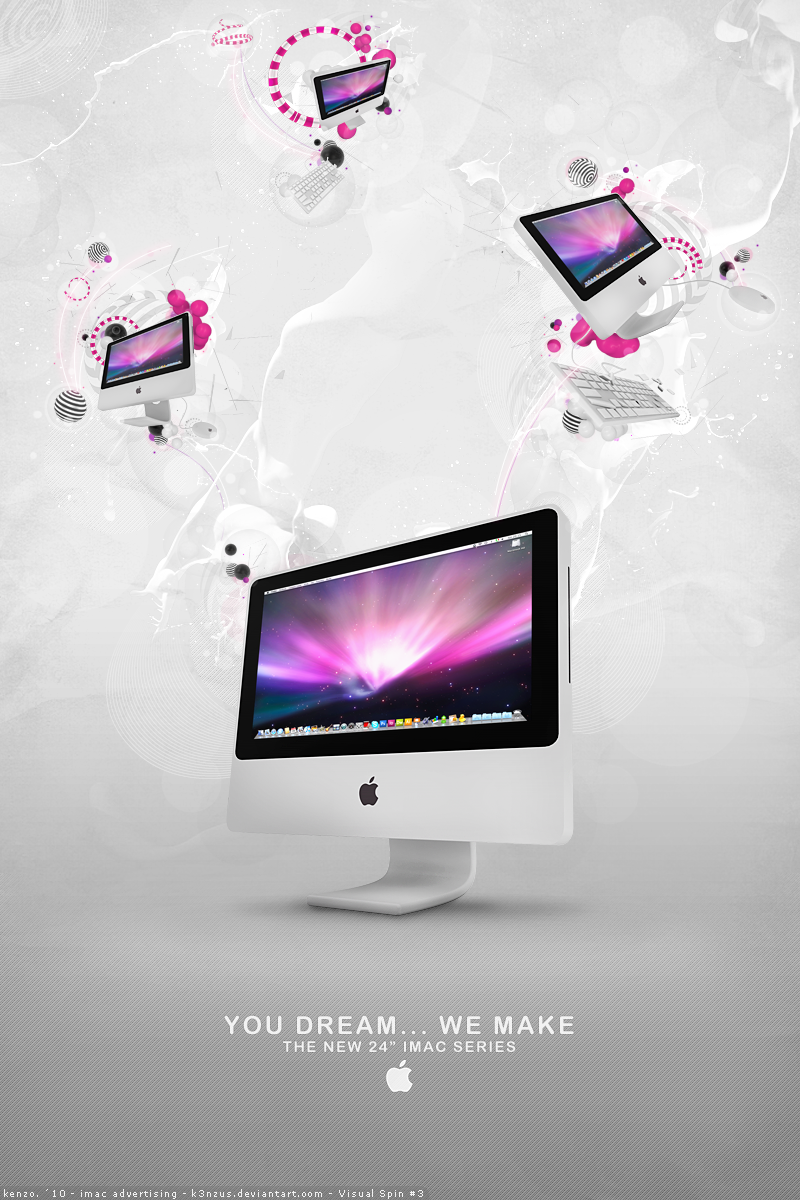 Watch
> iMac Advertising < - Photoshop CS4 + Cinema 4D R11.- Stocks from CG Textures and Media Militia.
=========================
- This is a ficticional advertising.
- Serving the Visual Spin advertising pack.
- All the elements I modeled on Cinema 4D, except the splashes.
- Testing some effects and composition.
=========================
++ FULL-VIEW ESSENTIAL ++
And here is the tutorial about modeling, texturing and rendering this iMac:
[link]