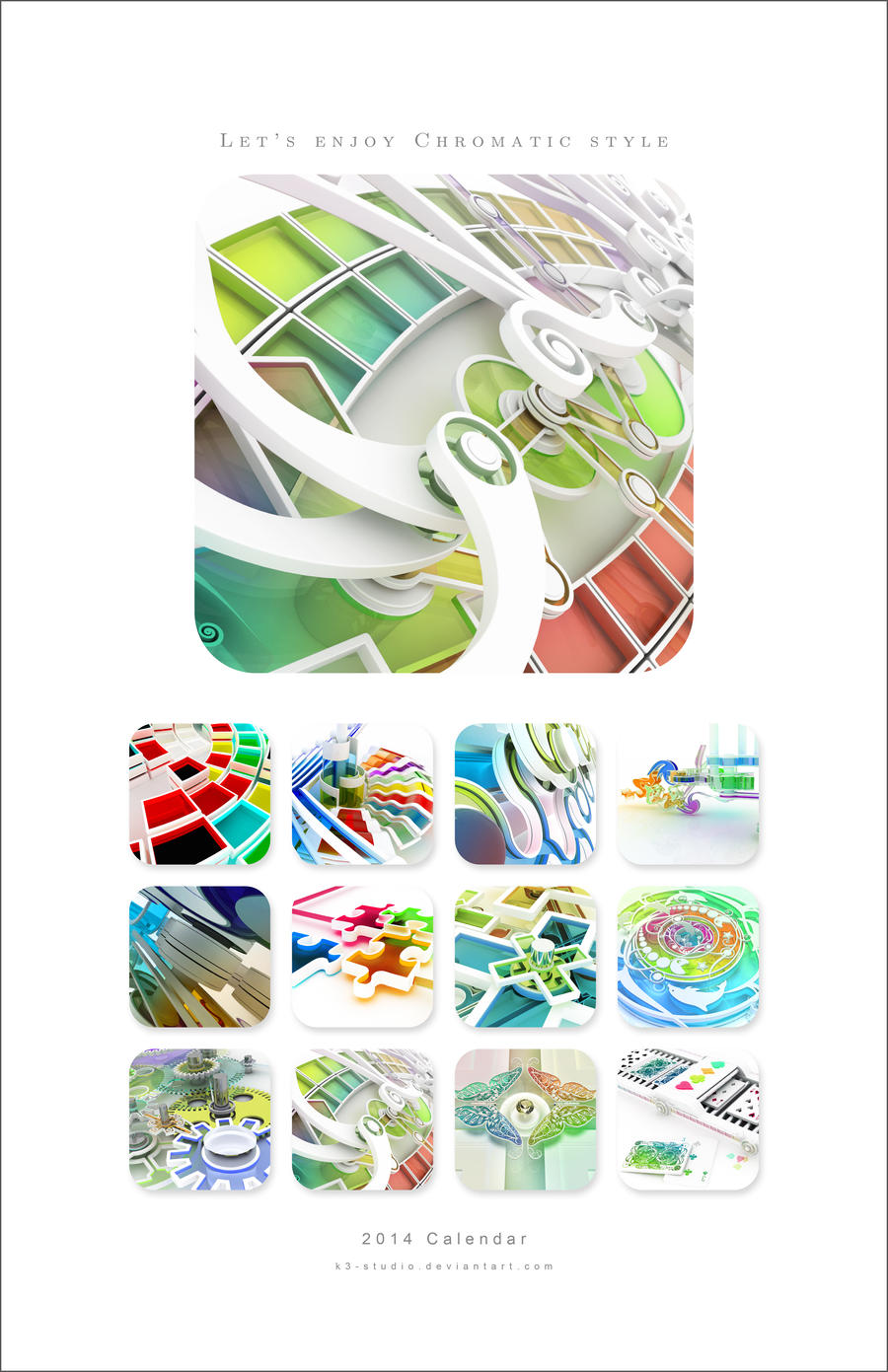 Watch

This was updated for 2014.

---
This is a calendar with my Chromatic style. I have received some e-mails. Will you make a calendar with chromatic style? I have never thought about it up to now. But when I thought such calendar by those e-mails, I thought that will be very interesting calendar.
If you like this calendar, I'm very glad. Let's enjoy Chromatic style!
Actually, I want also to use this.

This was made by works in CHROMATIC SERIES.
The images of each month can see by clicking Buy This Print. Don't worry because it doesn't buy it only by clicking it.
Other type of calendars are here.
k3-studio.deviantart.com/galle…
Daily Deviation
Given 2009-11-30
I find this calendar brilliant and striking, like all the works from this recollection separately. Particulary, the choice of Wonderland as bigger image is sure the most exact one: the effect is one of smoothness and overall peacefulness.

If I have to point out something, I would rearrange some of the smaller images in this layout, as some of them (like the first one) have more intense colouring which somehow clash with the rest, being it the first one of them all. But I like that you've put all pictures from different periods of your Chromatic Series, which possess each a different style and subject.
The whiteness of the calendar, as always, results in a big

from me. I have rarely wanted a calendar, but I kind of want this

I mostly enjoyed the fonts you've chosen.

=
HtBlack
The Artist thought this was FAIR
55 out of 55 deviants thought this was fair.