3 Favourites
19 Comments
1K Views
Now, the moment you've all been waiting for...
Okay, who am I kidding. No one has told me anything

Anyway, I'm back to writing a journal because I promised there will be one featuring all the beautiful work you have done with my stock.
Btw, if you have used my stock too, but can't find it here, it doesn't mean your work is ugly. I just didn't pick them all. Or maybe you haven't let me know you've used my stock.
Before showing you the masterpieces, I want to thank all of you who has found my stock useful and has followed my rules. Once again, I encourage you to tell me when you use my work. I have a feeling not all of you do that. But how else I could give you a fav and drool over your beautiful creations?





:thumb305304992: :thumb318614975: :thumb321600967:
:thumb324717099:
Wait, there's more...
So, I couldn't help but notice that a big part of my stock is used in manips with horses. And I believe it's not only me. I'm actually curious, though; what's the deal with that? Are those images used on Howrse or something? If so, I must be credited on the image itself! I'm not telling people have to stop using my stock for horse manipulations - art is art, and I cant dictate how your art should look like, as far as it's nothing offensive. I'm simply curious (:
:thumb323898416: :thumb346173192:
And this,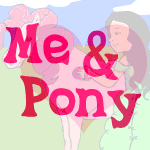 If there's anyone who doesn't want their work being featured, just let me know.