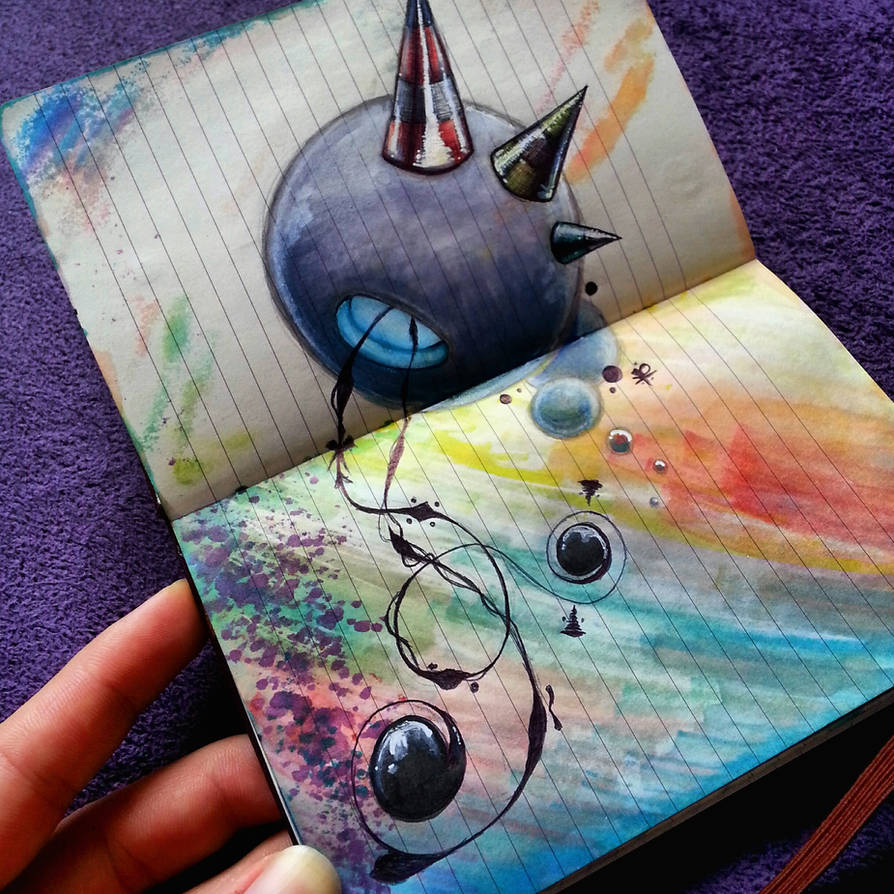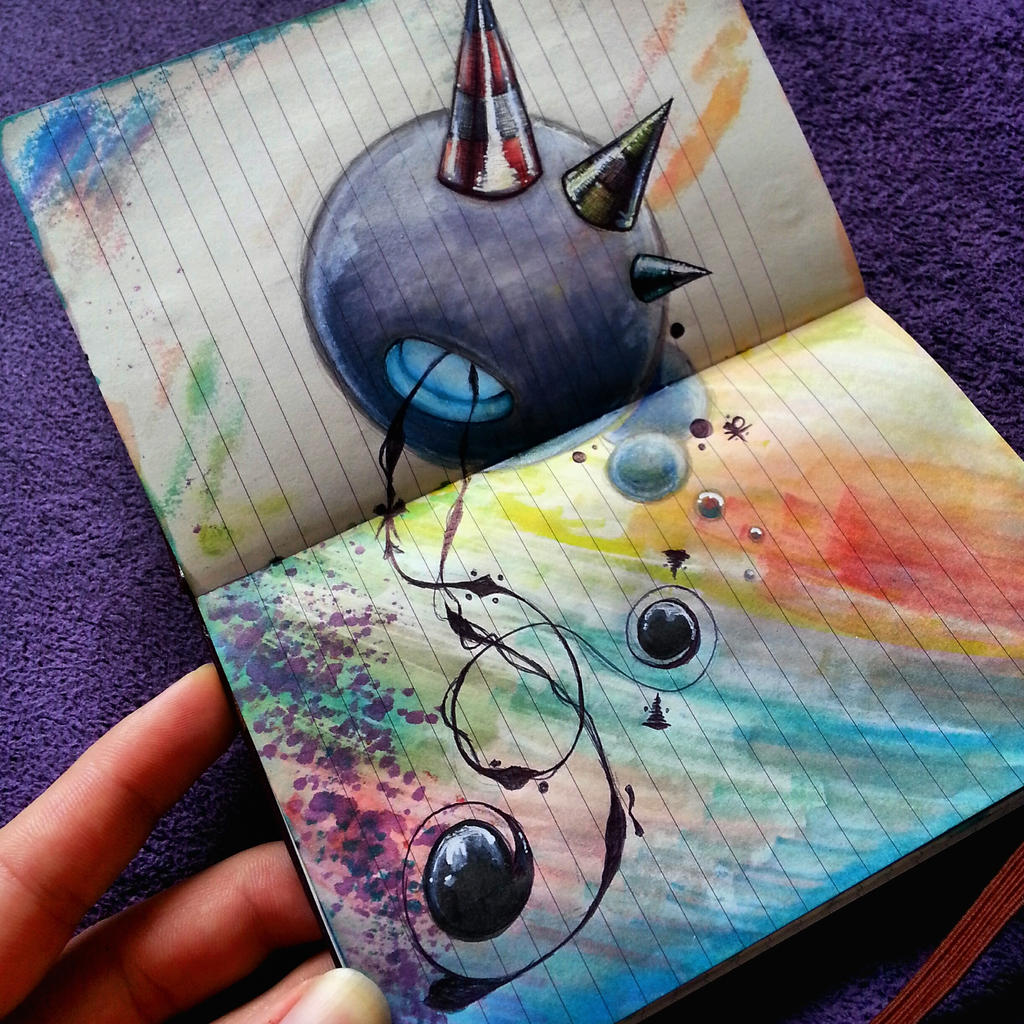 Watch

How do you get that paint looking effect?
Reply

Which part are you looking at? The background is all mostly prismacolor, The main piece is mostly Prisma with pen and I used a white colored pencil for some highlights / coloring.
Reply

The background, I use prismas but I don't know how you make them smear like that.
Reply

Smear? like at the bottom left? Thats just me pressing and dragging. You can see where the strokes are heavier.
If you mean the purple on the left hand side, that's from stippling on an image on the next page, it just bled through.
same with the blues on the top half of the picture, thats from a picture on the previous page.

But you need to blend quickly while its wet so that the colors can melt together, is the only advice I can think to give. Especially if youre blending more than a few colors
Reply

this is nice, like the colors and that 3D visualization!
Reply
like this sketch, i love the colours
Reply

I like how you drew the spikes

Reply