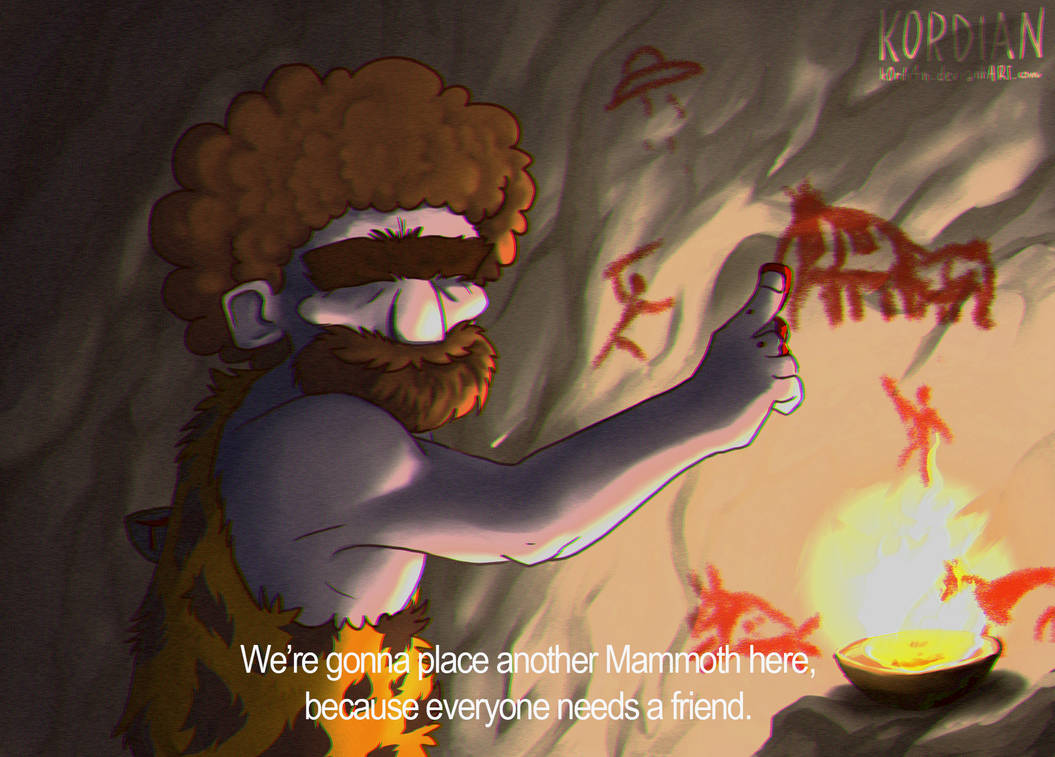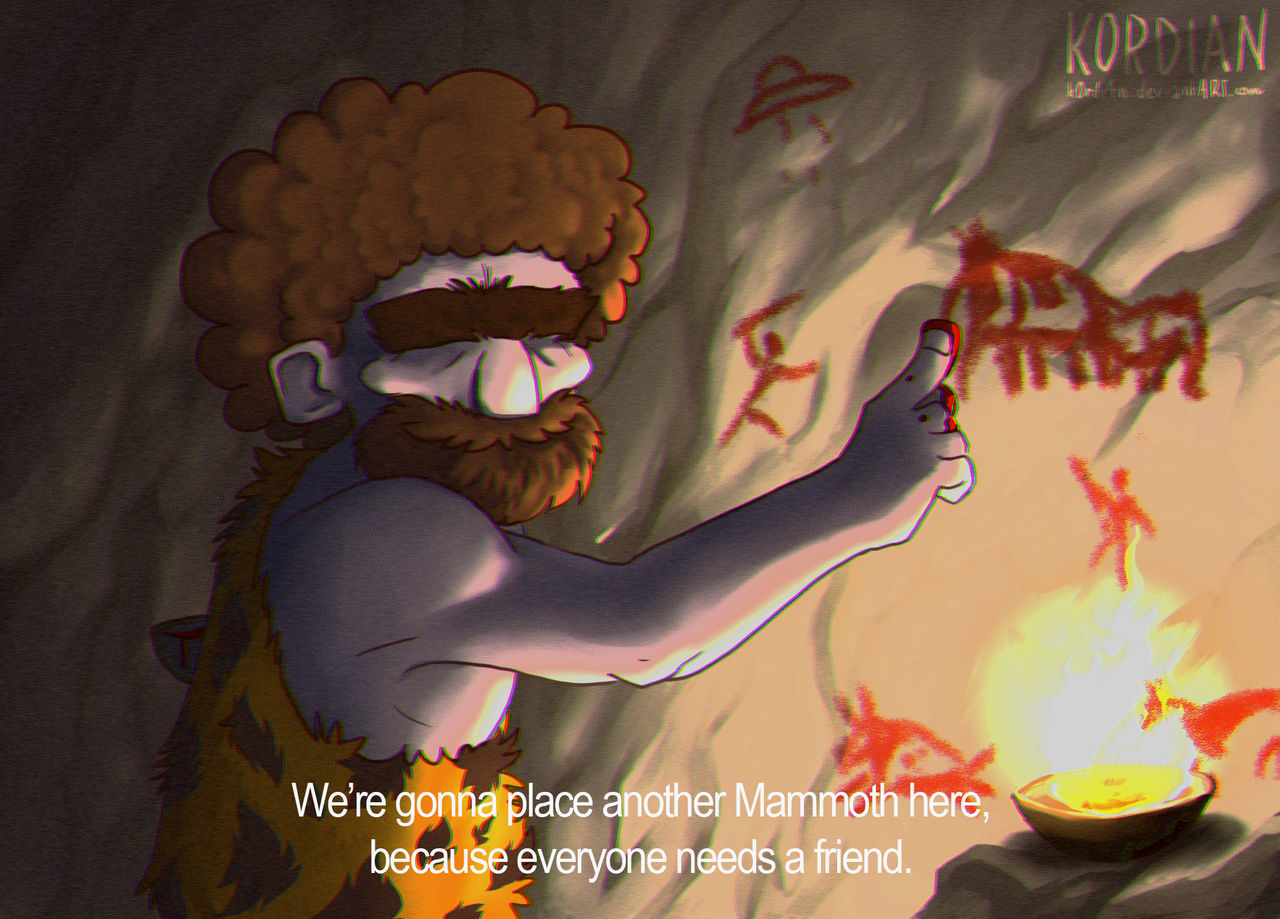 Watch
My entry for this month's Character Design Challenge (Theme for the month is Cavemen).
It's the ancestor of the allmighty Bob Ross!

Wow, this is really impressive! I'm liking your new art style - it feels more painterly.
Reply

Thank you so much for kind words!
Reply

No worries.

How have things been lately? It's been a while since we talked!

Reply

Exams, exams, and no cash, so I had to quickly get my sheet (lol) together, because I practically cut myself from the internet and had no time to work on anything else than some doodles in my sketchbooks. But fortunately it's over now C: and you?
Reply