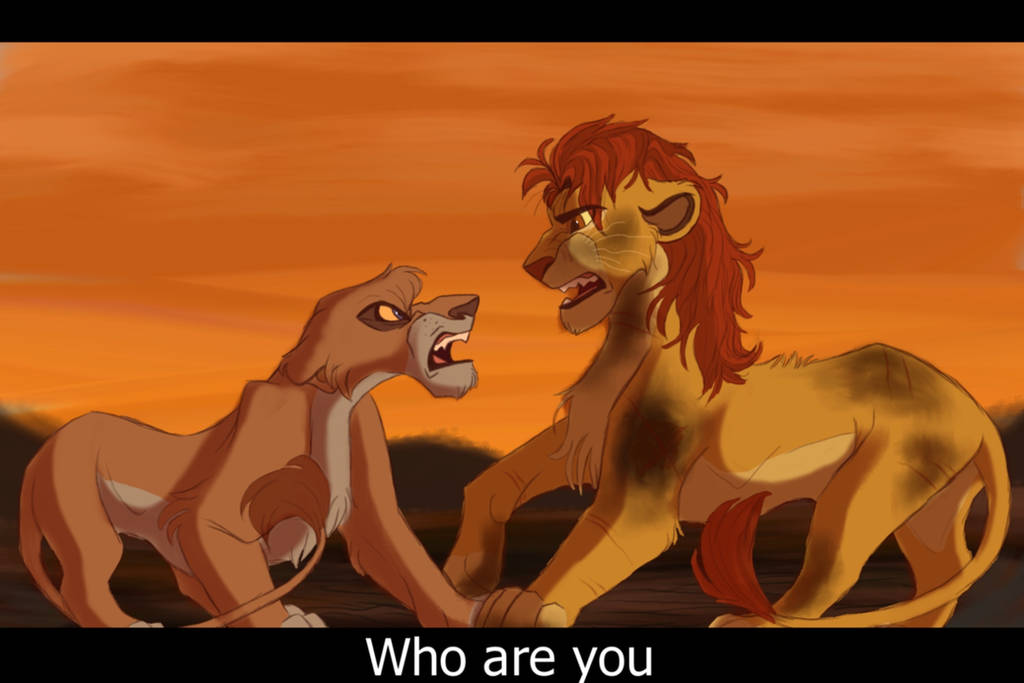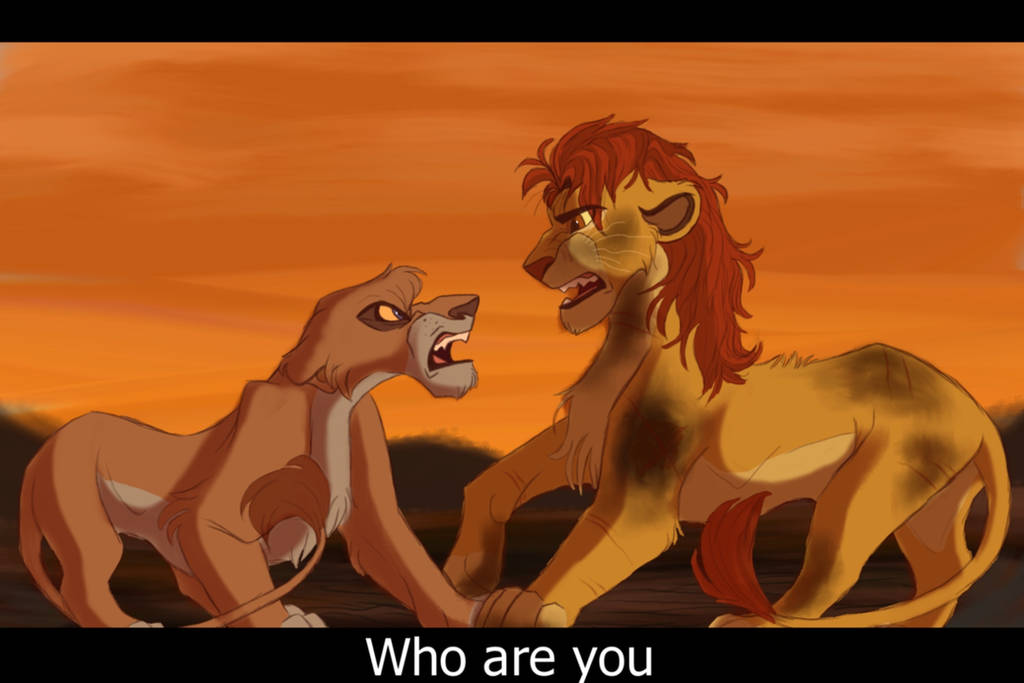 Watch
"Why are you here?"

"I'm just passing through."

"To do what?"

"NOTHING, I'm just... traveling."

Vitani looked at the strange yet familiar lion, knowing that he was lying. The lion was covered in scars and bruises. It was clear he had been a rouge for quite some time.

"What's that mark you have on your shoulder there?"

"A bruise"

Vitani growled, now getting furious with the lion's vague responses.

"TELL ME THE TRUTH ABOUT WHO YOU ARE!! I KNOW YOU'RE NOT JUST SOME TRAVELER!"

"I wish I knew"

"I'm not stupid ya know!"

"Is that so?"

"IDIOT!!", screamed the lioness swiping the familiar lion clean across the face... "I KNOW WHO YOU ARE!"

"Then tell me, princess- he said sarcastically- who AM I"

"Kion, Son of Simba... Leader of the Lion Guard. Or former leader by now"

Kion was shocked. He has gone a while without giving his identity away.

"Grrr.. LEAVE ME ALONE!" He said as he pounced on the lioness and bolted away.

Vitani turned to walk away, and looked back, then walked back home without letting anyone know the lion was even there, blushing, waiting for his return, knowing that he would.

Vitani, known for having a heart of coal, was utterly smitten...