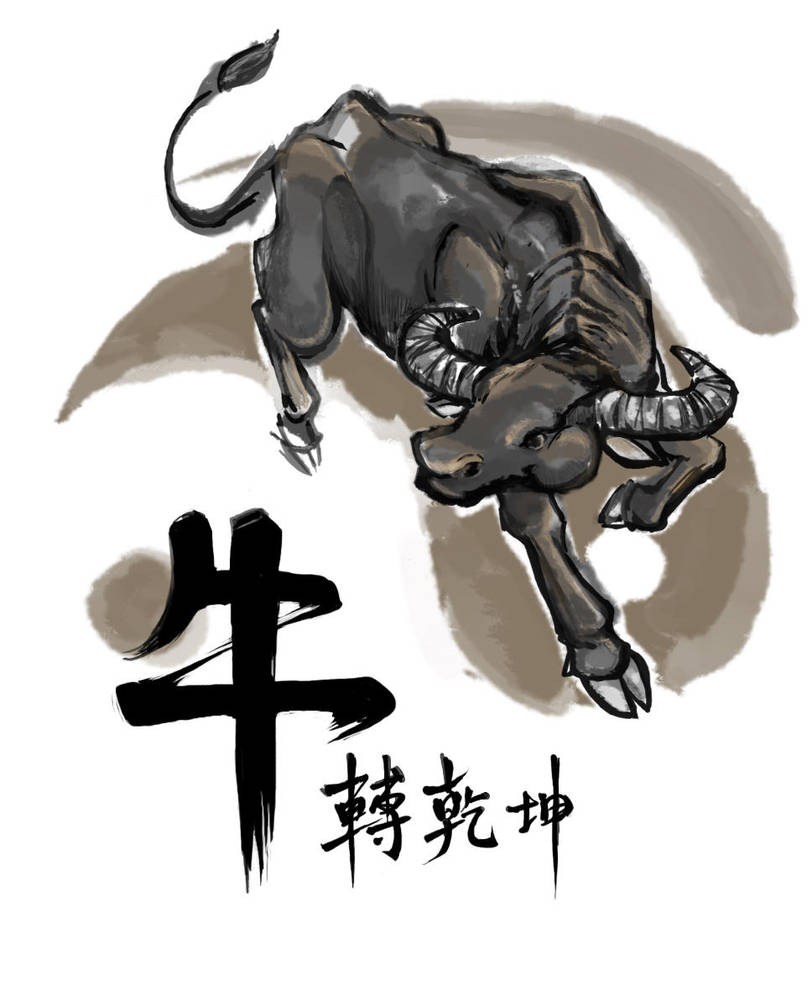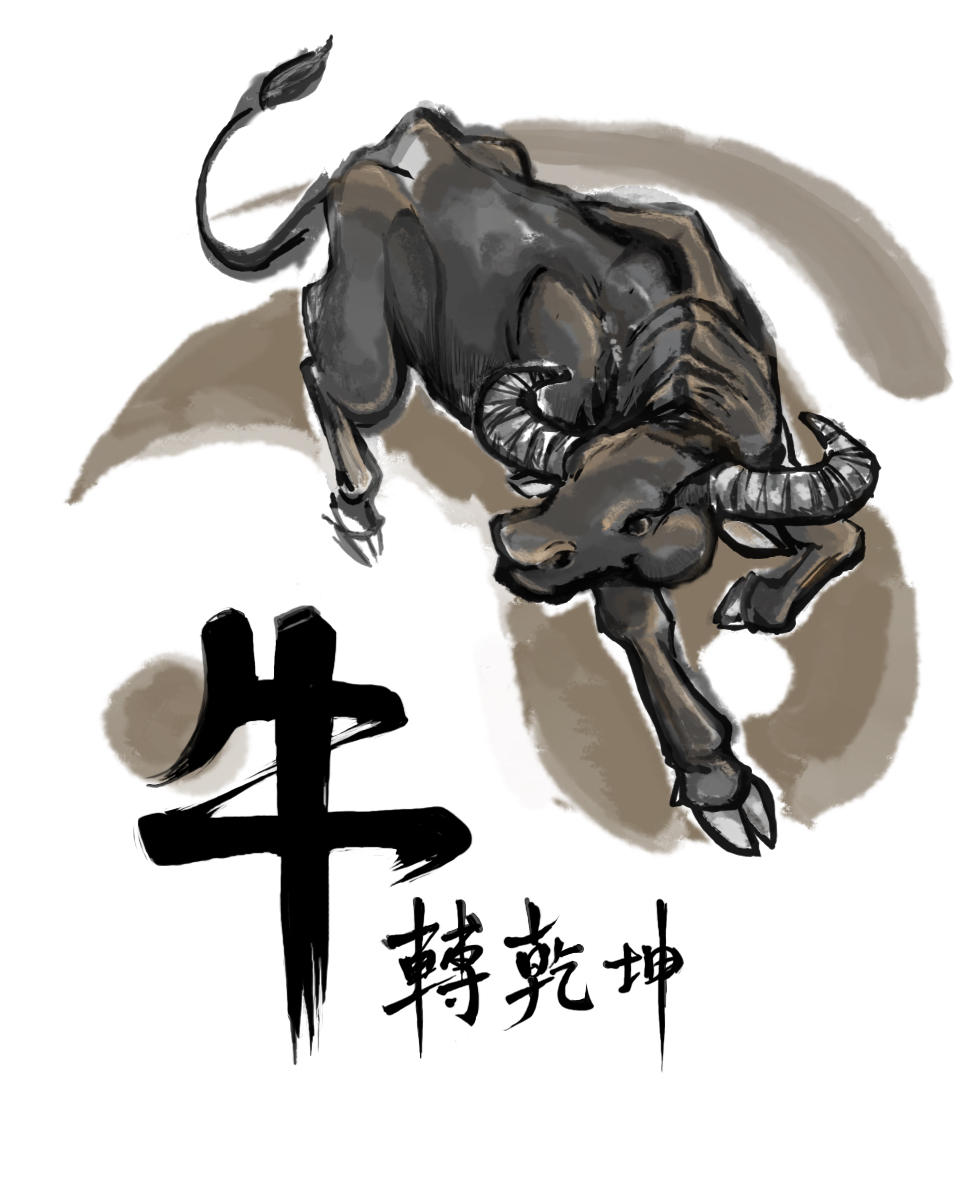 i'm making a calendar. wanting to make a chinese water color feel to it. need suggestions on what to improve as this will be printed and distributed =.=
-
well, there aint a lot of traditional styled art on dA. maybe i can try play around with this.
-
the big chinese character is 'ox'. ox having the same pronounce in chinese as 'turn', the 4 characters makes 'turn around the tides'. thus the yinyang sign in the background.
it is to hope that the new year brings a good tide.