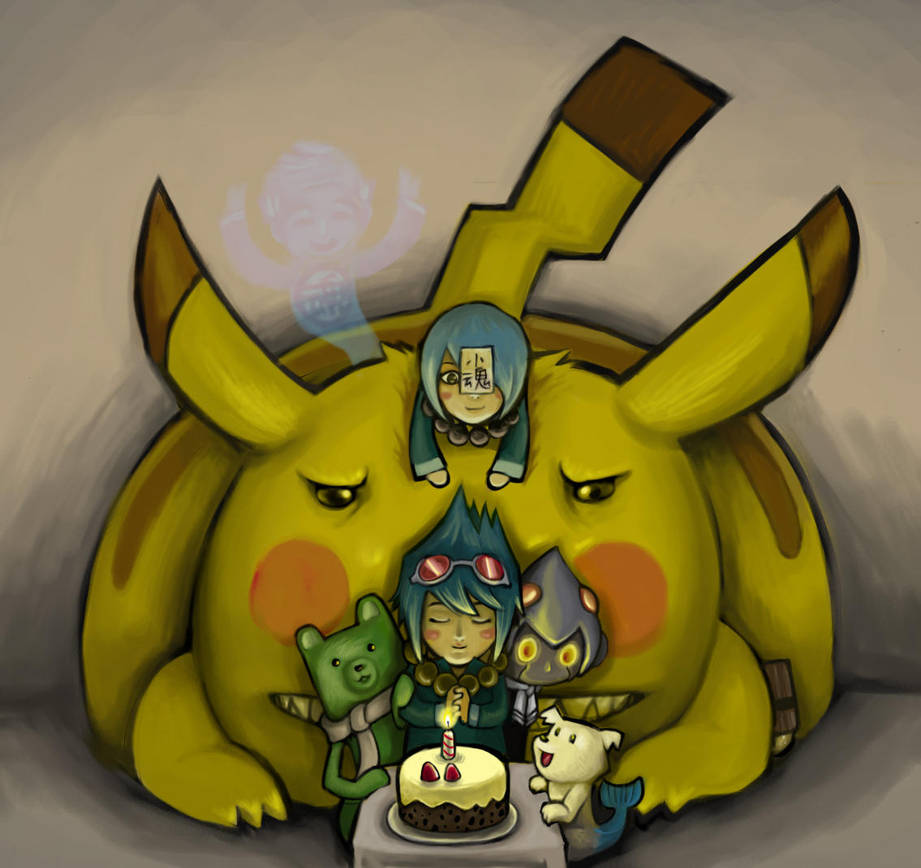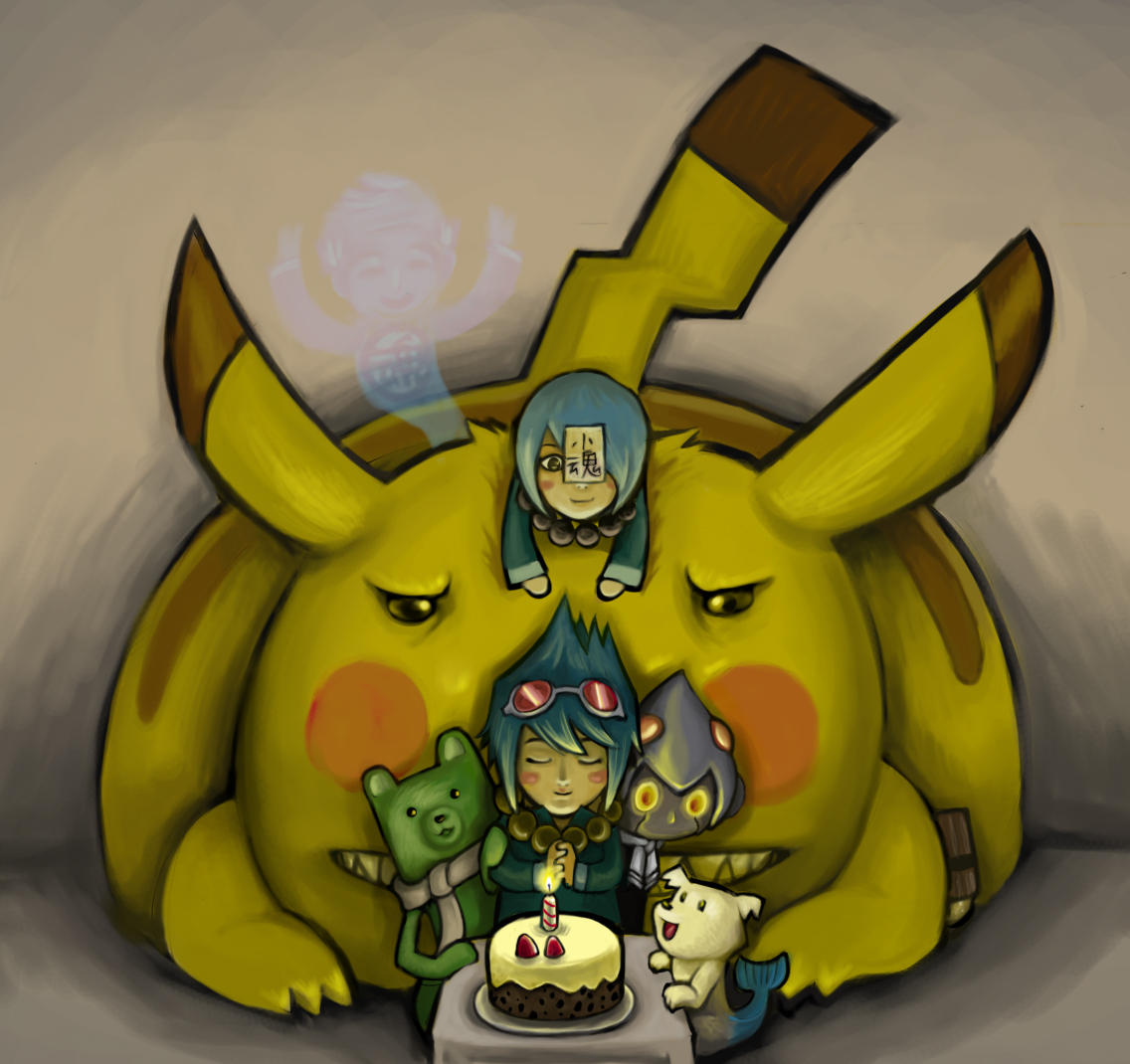 Watch
late birthday present for ry-spirit.
tried to copy his style a bit in the drawing. hahaha.

wow this is very nicely done



Reply

thanks very much.

i enjoyed doing it too.

Reply

you're welcome

have a great day



Reply

are you gonna make the entries for the missions while ry is in HK?
Reply

lolz

Sure will, now that the holidays are here

, i might make some art for the older mission

Have a great day
Reply

i've been sick these few days =.,=
i wished i could do the old missions too... but i don't think i'll make the effort TAT
Reply

I like how u included many of my characters in there, even Megachu! Megachu hasn't made an appearance for almost two years now. I am a little confused about the ghost character at the back next to Xiao Hun. Anyway very nice pic, Ry enjoys it very much! And Puffluff seems like he would jump at the cake anytime. Well done!
Reply

YAY!
thanks.... though there's not much competition anyways... :/
the ghost character was a last minute addition to honor your grandfather. lao hun. sort of. hahahha. can you spot bucketmaru there? XD
Reply

this is really cool. love the idea and you pulled it off nicely.
Reply

the composition is quite simple... i just added a couple of details when the idea came. apart from that, there's nothing much actually...
Reply

i love it, thanks! tears of joy
Reply

Loving it!!

Awesome mate!
Reply

Reply